Spotlight on SheSpeaks Blogger - Sarah Marturano of Must Have Mom

By
SheSpeaksTeam
Jun 09, 2015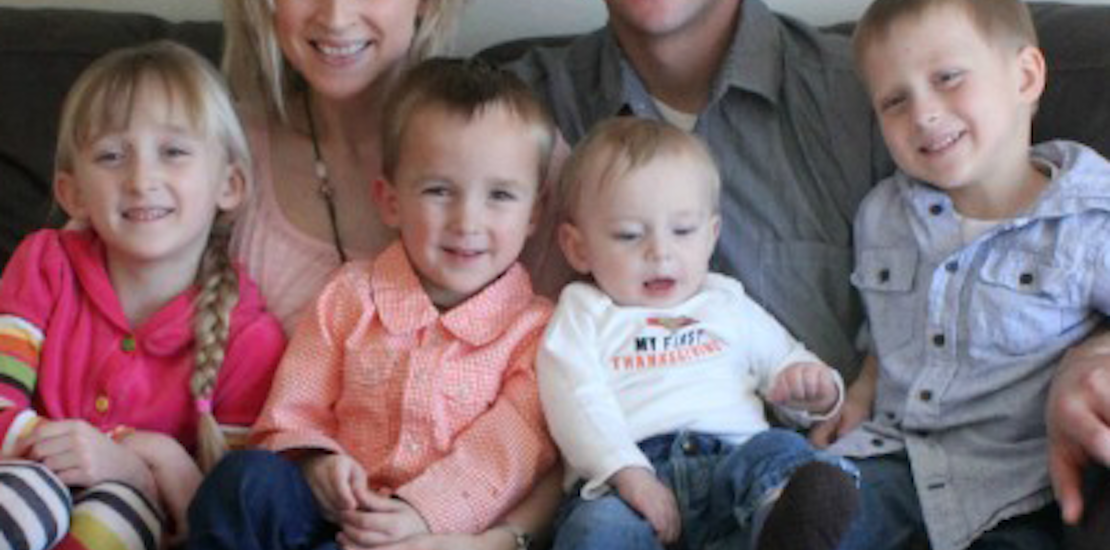 Sarah Muratano lives in Minnesota with her husband and their four young children. She began blogging as a hobby seven years ago and it has since turned into her full time profession. She enjoys creating recipes the whole family can enjoy and activities that will keep her kids engaged and busy. She loves all things DIY and has a passion for mastering new things.
Sarah is a Registered Nurse by trade and draws on her experience as a Labor & Delivery nurse which is her other love. She loves sharing her journey as she is "trying to do it all while showing you how"! Find all that she has to share at Must Have Mom!
$PullQuote$Sarah is an active member of our community and we are honored to have her on board. She most recently participated in our Gilette Venus campaign.
We recently sat down to find out more about Sarah and here is what we found out, in her own words.
Where you can find me on social media: Facebook ~ Twitter ~ Pinterest ~ YouTube ~ Google+
ᐧ
I live in….Minnesota.
My niche is…Lifestyle and parenting.
I write when…..I feel the need to connect with other moms.
How has blogging changed my life: I began blogging after I quit my job as a Registered Nurse in Labor & Delivery 7 years ago. I started it as a hobby and as a way to connect with other moms. I needed interaction outside of being a stay at home mom. It has since evolved into a full time job with the added perk of an income that has surpassed my nursing salary. I feel beyond blessed to be my own boss and not have to miss a minute of my four children growing up. Having a second income has enabled my husband to lighten his workload as well which has meant we can have him home more often.
A brand I have loved working with: I really enjoyed working with Similac this year through their Sisterhood of Motherhood campaign. The message is all about uniting moms and putting an end to judging one another. We are all after the same goal, raising happy, healthy children, so let's unite instead of tear one another down. The message has really resonated with moms and it's something I stand behind fully.
When did I start blogging: I started blogging in 2008 when my daughter was 6 mos old. She is now 7 years old!
How I see the future of blogging/social media: I believe blogging and social media are always changing and evolving. I see brands moving from print and TV advertisements to online engagement through bloggers and social media. It is a changing landscape and the expectations of bloggers has dramatically increased. You can't get by without knowing how to take a decent photo anymore. You need to be able to deliver quality content with a brand message weaved into it so that your reader feels engaged in an organic article rather than feeling like they are reading a commercial. It's an art and it's up to us to master it.
Where I work: I work from home usually in the midst of chaos. When you have four kids age 7 and under there is never really a "quiet" moment to work!
I am connected….With my peers online, with my in real life friends and with my family. I try to balance it all!
When I'm stressed, I…..Take a hot bubble bath with some chocolate and relax!
My favorite gadget is….Oh this one is hard! I'm going to go with my popcorn air popper because I use it every day! I am addicted to popcorn.
My favorite travel destination is….We like to take small trips as a family to the Twin Cities in Minnesota. We will stay at a waterpark for the weekend or go to the State Fair in the Summer. Those are my best memories!
My favorite clothing brand is…As a mom I don't get to go shopping for clothes nearly as often as I used to! I love Rock Revival jeans though and I'm definitely a fashionista at heart!
I do all my shopping….Online. As a busy mom of 4, I only visit the store for groceries and toilet paper. Everything else can be browsed and bought online...usually at midnight when the kids are sleeping!
My favorite TV shows: I'm hopelessly addicted to Grey's Anatomy and Scandal! Of course How To Get Away With Murder has also sucked me in.
My favorite movie: There is no way to choose just one movie!
Coffee or tea: S'mores Cappuccino is my current favorite.
I love….My family! I feel blessed everyday to be surrounded by them and loved by them. God has truly blessed me with a life I could only imagine and it's what I get to live each day. What a gift.
I dream about…The day my "to do" list will finally be done! Maybe when all my kids are grown up and gone? Then I'll be wishing they were back home!
Where you can find my writing: Must Have Mom where I share all of my recipes and projects as I strive to continue to be that DIY mom that I was when I only had one child!
What else I do: I love to garden, sew, cook, bake, read and enjoy the great outdoors here in Minnesota!