Spotlight on SheSpeaks Blogger - Samantha Feuss of Have Sippy Will Travel

By
SheSpeaksTeam
Oct 06, 2015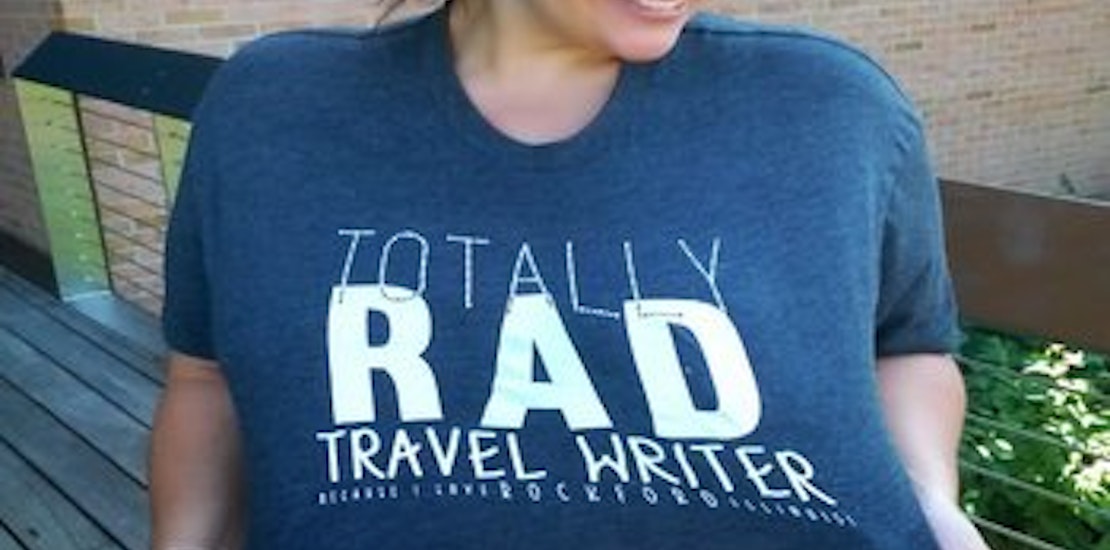 Samantha Feuss, owner of Have Sippy Will Travel, lives up to her title. She speaks several foreign languages and has extensive travel experience. She has several degrees in education and is in graduate school. A travel and parenting expert, writer, and teacher, Samantha has dedicated her life to children and education. She feels that travel and culture should play an important part in a child's development and exposure to their environment.
Samantha is an active member of our community and most recently worked on the Pantene Protect and Gillette Venus Swirl Razor campaign.
We sat down with her to find out more about her and her life, and here is what we found out, in her own words.
Where you can find me on social media: Twiiter - Facebook - Pinterest - Instagram - Google +
How has blogging changed your life? It's made time management all that much more important.
A brand I have loved working with? I like to work with brands that show that they value working with me- they are fair with time and payment, and they come back and form a good working relationship.
When did I start blogging? About 4 years ago.
How I see the future of blogging/social media: Blogging is pretty saturated at this point, I'm not sure how to answer that. Social media, in my opinion, is only going to grow, add more channels, and require more attention and time.
Where I work: Where I am at that time.
I am connected…. Only when I have to be. Live is in reality- people forget that a bit too much in the name of "being social".
When I'm stressed, I….. try to get to the gym or do yoga. And try NOT to yell ;)
My favorite gadget is…. My Samsung Galexy S5 Sport.
My favorite travel destination is…. The next one I am going to, of course!
My favorite clothing brand is… I could care less about brands. Yes, I know. I'm not cool now, right? LOL.
I do all my shopping…. Where the sales are that week.
My favorite TV shows: Supernatural, Grimm, Law and Order.
My favorite movie: That's a hard one. I love An American in Paris, History of the World Part 1, The Green Mile, Princess Bride, White Christmas, but there's always Dirty Dancing....
Coffee or tea: Coffee. Always.
I love…. My son. Traveling. Writing without deadlines. School. History. Literature. Burgers, vegetarian sushi, matzo ball soup, and milkshakes. Honest people. Castiel #SendMeAnAngel My church. When it's 82 and sunny.
I dream about…. Sleeping all night long. ALL. NIGHT. LONG.
Where you can find my writing: Examples- This Girl Travels, regular newspaper columns, freelance magazine work.
What else I do: I'm a teacher by trade, and an active volunteer. I am a social media consultant, ghost writer, brand ambassador, and host twitter parties regularly. I also do laundry when I have to.
Causes I've worked with and made a difference via blogging about? I'm very passionate about social justice, and have been an active volunteer since I was a teenager. However, "sound no trumpet before you, as the hypocrites do in the synagogues and in the streets, that they may be praised by others." Keep your good works to yourself, yes? LOL.