Spotlight on SheSpeaks Blogger - Rose Powell of Immutable Ramblings

By
SheSpeaksTeam
Jun 16, 2015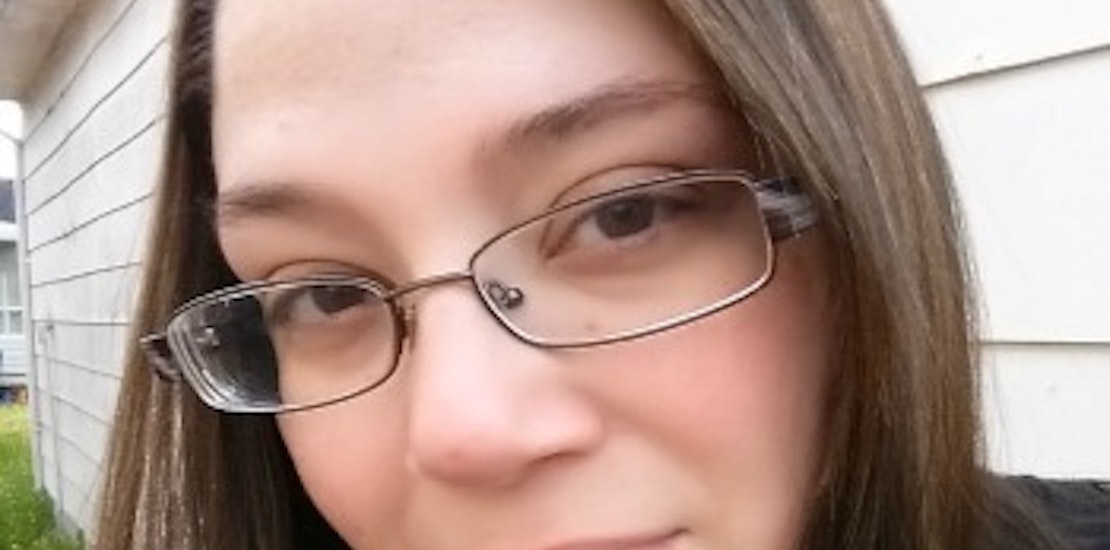 Rose Powell is the owner of Immutable Ramblings, a blog that is a work in progress, a means of self-expression and self-preservation. She's a married SAHM of 4 beautiful children, and a grandmother, who loves blogging, crafting, documenting memories and the valuable time she spends with her family.
We recently sat down to find out more about Rose and here is what we found out, in her own words.



Where you can find me on social media: Facebook ~ Twitter ~ Pinterest ~ YouTube ~ Google+ ~ Instagram ~ Tumblr
$PullQuote$I live in…. Fredericksburg, VA.
My niche is… Lifestyle, Family, DIY/Arts & Crafts.
I write when….. Inspired.
How has blogging changed my life: I've met some inspiring, creative, generous and supportive woman through blogging, who have taught me that friendship knows no boundaries and that I can be successful, too!
A brand I have loved working with: I'm currently working with Walmart Family Mobile through Collective Bias as a Brand Ambassador. I love it because you get a great value for quality service and it also helps my family save money so that we can have a little extra fun each month.
I started blogging in... 2011.
How I see the future of blogging/social media: Blogging is a challenge. Trying to get people/brands to take you seriously, blogging is a job. You've got to work it every single day and countless hours trying to perfect it. It is my hope that one day I'll have to do a little less convincing and explaining of what I do to be taken seriously.
Where I work: I'm a stay at home mom, I work in the car, I work at practices, I work at my desk in my home office, I work at the grocery store, I'm always working!
I am connected…. A LOT, I'm always afraid I'll miss something. My goal is to be LESS connected than my teenage daughters.
When I'm stressed, I….. Love stopping what I'm doing and just get creative or journal.
My favorite gadget is…. My phone, Samsung Galaxy 5S, it has THE BEST camera clarity, and it keeps me connected at all times no matter where I am in my to do list.
My favorite travel destination is…. When I was in the Navy I got to travel to a lot of places, but I love where I'm from: Puerto Rico, the beaches and scenery is gorgeous and the food is amazing.
My favorite clothing brand is… These days it's whatever fits and feels comfortable.
I do all my shopping…. Online, I hate going into the mall. I love knowing that I can go online and find what I want and what I need and probably a coupon or two to save some money too!
My favorite TV shows: Seriously? Orange is the New Black, Pretty Little Liars, Black Box, The Fosters, General Hospital, Law and Order: SVU, Scandal, Once Upon a Time... I think that's about right... Is that too many?
My favorite movie: I've seen too MANY amazing movies, but an ALL time favorite of mine is The Net with Sandra Bullock, I feel in love with technology the moment I saw it.
Coffee or tea: Coffee is a daily staple and an occasional S'mores Frappuccino from Starbucks never hurt anybody.
I love…. My family, they are my heart and soul with crafting at a close second.
I dream about…. Owning my own business.
What else I do: I don't do much else, I'm a busy SAHM, with 4 children, I enjoy crafting, creating and documenting memories, and just being me.
Causes I've worked with and made a difference via blogging about: Cancer is taking over the world. It breaks my heart to hear my friends, family and fellow bloggers struggling with it within their families. I support it not just for them, it really touches my heart because of my Mother-in-Law. She battles it like a silent warrior with a smile on her face. She doesn't complain or flinch at the first sign of pain or adversity and for her there is no cure. I pray that one day, there is, so whenever I get a chance to support or spread the word, I most definitely do.