Spotlight on SheSpeaks Blogger: Rachel Krych of Couponing with Rachel

By
SheSpeaksTeam
Dec 29, 2015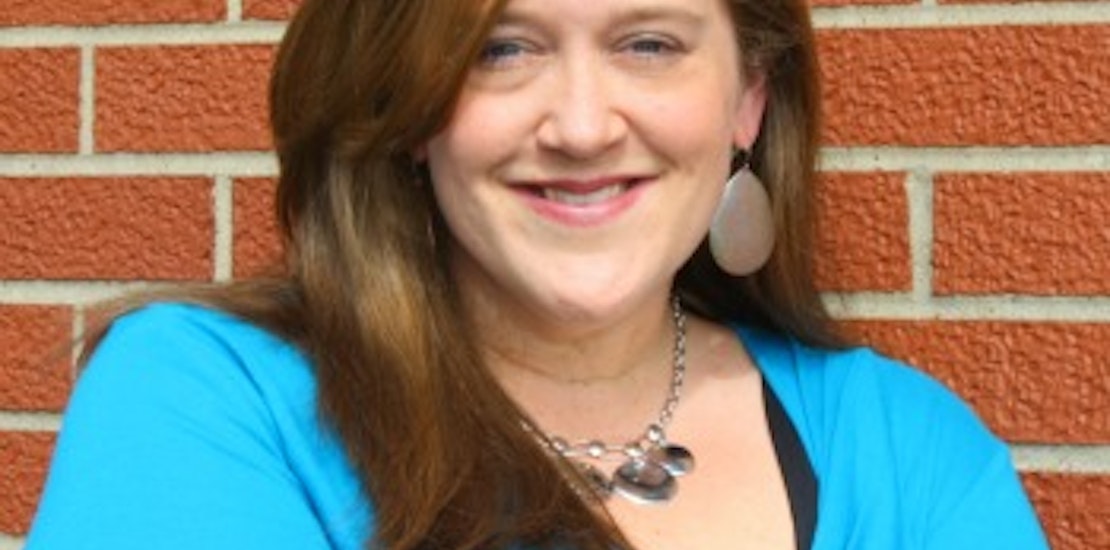 Rachel Krych is a stay-at-home mom to three boys in northeast Ohio. Shes been "couponing" for five years and it has completelychanged the way she shops. Rachel, started her blog Couponing with Rachel over three years ago and is a regular guest on TV and radio in Cleveland, Ohio. On top of this she is also a weekly columnist for two newpapers where she shares her frugal living techniques. Rachel loves finding great local and national deals and sharing them with others.
Rachel is an active member of our community and recently posted in our Five Below campaign.
We wanted to get to know Rachel better - here is what we found out, in her own words.
Where you can find me: Facebook - Twitter
I live... In a suburb of Cleveland.
My niche is... Frugal blogging and helping people save money. I also host fun giveaways for concerts, family friendly local events and more.
I write... Several times a day. We all love deals, so I find them all day long. Grocery deals, clothing deals, even movie and haircut deals. If it's a great deal, I'll post it!
How has blogging changed my life: Blogging has opened so many possibilities for me. It helped me find my voice when I left the workforce and became a stay-at-home mom.
A brand I have loved working with: I've had so many opportunities to work with so many different ones but I think my favorite is Feld Entertainment. They produce quality, family friendly shows like Disney on Ice, that both my family and readers love. I love being able to offer family activity giveaways for my readers.
When did I start blogging: It's interesting to note that I didn't set out to start a blog. I started a little Facebook page in 2011 and as it grew I knew starting a blog was a must. I dove into the blogging world less than 18 months later.
How I see the future of blogging/social media: I think social media is going to become even more interactive. I'm loving all the live feed video options that are now available.
Where I work: My desk, my couch, my car, PTA meetings...wait, when am I NOT working?
I am connected … A bit too much. I work hard to disconnect on social media when I'm with my family.
When I'm stressed.... I eat too much... the struggle is real.
My favorite gadget is... My Galaxy smartphone. It can do just about everything; well, except the laundry.
My favorite travel destination is... A cruise in Caribbean. Blue waters, sand between by toes and my laptop left at home.
My favorite clothing brand is.... No favorite. I love classic looks. I like to be stylish and always steer clear of mom jeans and sweatshirts with cartoon characters.
I do all my shopping … With coupons. I've got a coupon for just about anything.
My favorite TV shows.... Anything on Amazon Prime and Netflix. I regularly binge watch shows while blogging during the day (and my kiddos are at school). Seriously, I may be addicted.
My favorite movie: Legends of the Fall. Brad Pitt goes from yummo, to scruffy back to "Oh my" all in one movie!
Coffee or tea: I drink neither, I'm a big water drinker.
I love my family … And sleeping in.
I dream... About vacations.
Where you can find my writing.... I'm a weekly columnist for The Chronicle Telegram and Medina Gazette. I also regularly share deals and tips on local TV and radio stations.
What else I do: I work out a lot. I'm on a weight loss journey. I recently lost 100 lbs and it's completely changed my life.
My latest She Speaks post: Five Below. This campaign included shopping with my boys which they loved! It was so fun to include them. They even added a few of their own ideas.
Causes I've worked with and made a difference via blogging about: I received an award for Cleveland's Best Blog in 2015 but my greatest personal reward has been getting to know my personal readers and followers. Their positive feedback through emails, social sites or even meeting them in personal makes me realize that my blog is truly benefitting their lives.