Spotlight on SheSpeaks Blogger - PJ Gach of Queen of Style

By
SheSpeaksTeam
May 26, 2015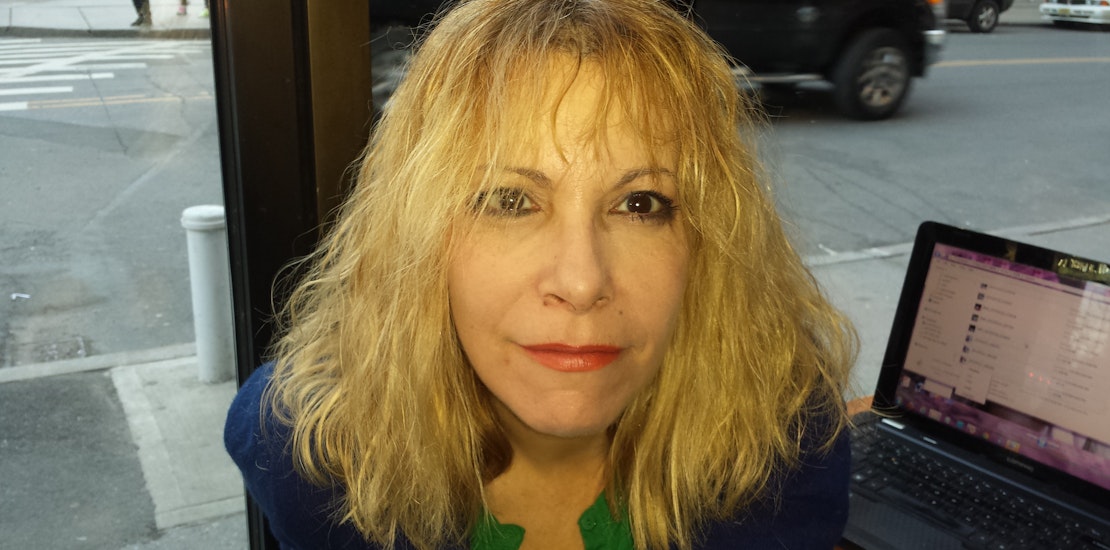 PJ Gach of Queen of Style is a style, beauty and lifestyle online editor with a strong eye for products and trends. She has spent over ten years writing and editing multi-platform content for readers at titles including The XOJane, BlogHer, Tiger Beat, The Latin Kitchen, The New York Post and BettyConfidential.com. Going beyond editorial, she's been featured as an expert in Ladies Home Journal, Career Glider, The Gloss, Crushable and The Daily Mail. She has also been featured in two videos for Vidal Sassoon, was a co-host for DressBarn's makeover web series, and has been a brand ambassador for Sole Society and Aerosoles.
PJ is an active member of our community, having recently worked on our Gillette campaign.
$PullQuote$We recently sat down to find out more about PJ and here is what we found out, in her own words.
Where you can find me: The Queen of Style - Instagram - Twitter - Pinterest - Tumblr
I live in…. Manhattan (NYC).
My niche is… Style, beauty, cocktails, food and…ah, let's just call it lifestyle and be done with it!
I write when…..Every single day---except when I was moving recently.
How has blogging changed my life: I don't know exactly how to answer this question, as I'm a journalist who has written for RollingStone.com, The New York Post, The Observer, Teen Beat, and a ton of other publications. If I don't write, I can't breathe.
A brand I have loved working with? I really enjoy working with brands that empower, adore and respect women. I like working with brands that I know my readers would enjoy and use. I'm always proud and thrilled when a brand wants to work with me, and I love spreading the word about a really great product.
When did I start blogging? I started my site (I prefer to call it a site rather than a blog) after I was laid off from my job as an editor. I started it to keep myself disciplined and write every day whilst I was job hunting. I was surprised it took off!
How I see the future of blogging/social media? I think there's a very bright future for blogging or sites run by one or two people. I think social media is how a wildly fast-paced world connects and will continue to do so. However, as single person run sites, or blogs, become the norm, there's going to be more competition. You need to treat what you do, whether it's a tweet or a post, as a mark of your brand. Be professional. Take pride in what you do.
Where I work: Everywhere! Thank goodness for laptops! I work at home, at Starbucks…anywhere I can plug in.

I am connected…. Too much! If I'm not online writing, I'm watching movies, TV shows or listening to the radio….all online!
When I'm stressed, I…Take long walks; eat chips or fries, and sometimes "window shop" online for shoes.
My favorite gadget is….I adore my Samsung S4. I may marry it!
My favorite travel destination is….Any place that has a beach.
My favorite clothing brand is…Tibi.
I do all my shopping….My fave four letter word is "sale." I follow the sale signs ☺
My favorite TV shows: Orphan Black, Doctor Who, Torchwood, Sherlock Holmes, The IT Crowd, BBC's New Girl, 2 Broke Girls, BBT and the BBC News Hour.
My favorite movie: That's a tough one! I have a tie. It's between Lock, Stock & Two Smoking Barrels and The Usual Suspects.
Coffee or tea: Coffee, coffee, coffee.
I love…. My dog Sophie. Whenever I am in a bad mood, she makes me smile. I love my friends, my city, and me.
I dream about…. Being taller. Yoda and I are the same height.
Where you can find my writing: Aside from my site, you can find my work at BlogHer, occasionally at XOJane and other places on the web.
What else I do: I write lots and lots of articles, and freelance social media.