Spotlight on SheSpeaks Blogger: Mel Lockcuff of Adventures of Mel

By
SheSpeaksTeam
Aug 10, 2016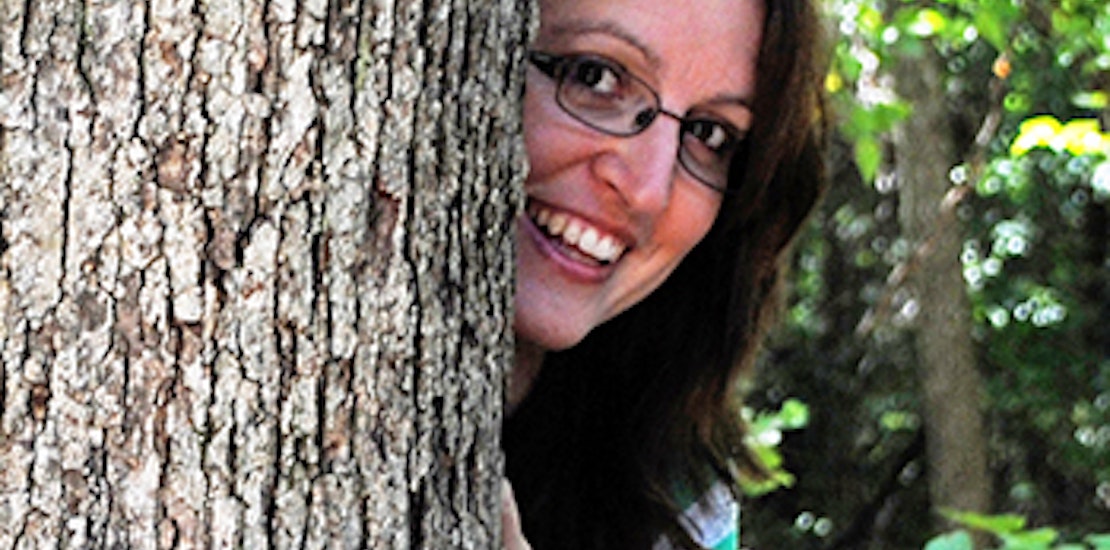 Mel Lockcuff is a wife and homeschool mom to 3 boys, a family lifestyle blogger, freelance writer, and lover of the outdoors. She's the owner and writer behind Adventures of Mel where you'll find adventures in family, food, crafts, DIY, outdoor living, travel, and more. Mel's work has also been featured in 66TheMotherRoad Magazine, as well as with Only in Arkansas, Visit Rogers Arkansas, and Great Day Farms. Mel and her family live on a small 1-acre homestead in Northwest Arkansas.
Mel recently worked on our Walmart campaign, and we were thrilled. We wanted to get her know better, so this is what we found out, in her own words.
Where you can find me on social media: Facebook - Twitter - Instagram - Pinterest - Google +
I live in…. Rogers, Arkansas
My niche is… Family lifestyle
I write when… Ever possible!
How has blogging changed my life: Oh gosh, how has it not changed my life?! Blogging has opened up a whole new world of possibilities for me and my family. It's allowed me to stay home with my boys and do what I love to do… Create, Explore, and Write.
A brand I have loved working with is… Rhea Lana's because I love writing about anything that involves family.
I started blogging in… 2008.
How the blogging landscape has changed… It's really evolved over the years. It's offered plenty of opportunities to stretch and learn and grow and evolve right along with it.
How I see the future of blogging/social media: Some people say blogging will eventually burn out, but I think that's honestly up to us as creative individuals. There are enough of us that are passionate about and love what we do, that I don't see it going anywhere. I see it growing better and better, as long as we're willing to grow with it, to step out from the shadows, to be our own unique selves (even if we're different), and to keep the lights burning for the future of this industry.
Where I work: Pretty much everywhere, whether it's in our home office, in the woods, or off on an adventure.
I am connected… With so many amazing people.
When I'm stressed, I… Go for the chocolate or the woods. There's nothing quite like a good hike or adventure to make stress melt away.
My favorite gadget is… Probably my phone because I can take photos, stay connected, and easily carry it with me anywhere I go.
My favorite travel destination is… definitely Colorado. Pretty much anywhere with mountains and the scent of pine trees, though.
My favorite clothing brand is… Right now? Old Navy because I can get clothes for my tall self.
I do all my shopping… Either online (Amazon Prime rocks my world) or wherever I can find what we need at an affordable price.
My favorite TV shows: Stranger Things, The Waltons, Castle, The Middle, Road to Avonlea, and Call the Midwife.
My favorite movie: Gosh, there are a few… But definitely all the Harry Potter movies; the Anne of Green Gables trilogy; and Sleepless in Seattle, which I could watch over and over again and never tire of it (just ask my husband).
Coffee or tea: Neither.
I love… My family so, so much.
I dream about… Buying a farm before our kids are grown and exploring so many places that are on our family travel bucket list.
Where you can find my writing: Adventures of Mel; Rhea Lana's Blog; Only in Arkansas, 66TheMotherRoad Magazine, Visit Rogers Arkansas, Great Day Farms.
What else I do: I'm a freelance writer, homeschool our boys, help take care of our li'l homestead, help teach at our local homeschool co-op, and I'm working on an idea for a children's book.
My latest She Speaks post: One Month In
I've worked with and made a difference via blogging about… Blogging offers a platform like no other. It's given me the opportunity to write about various causes like hunger, homelessness, slavery, malaria, human trafficking, local charities, volunteering, and more. It's given me the opportunity to share my own personal struggles and experiences, in hopes that my story helps a fellow human being. Most of all, I really hope I inspire readers, no matter where they are in life, to live life one adventure at a time.