Spotlight on SheSpeaks Blogger: Mary Johnson of I Need a Playdate

By
SheSpeaksTeam
Jan 26, 2016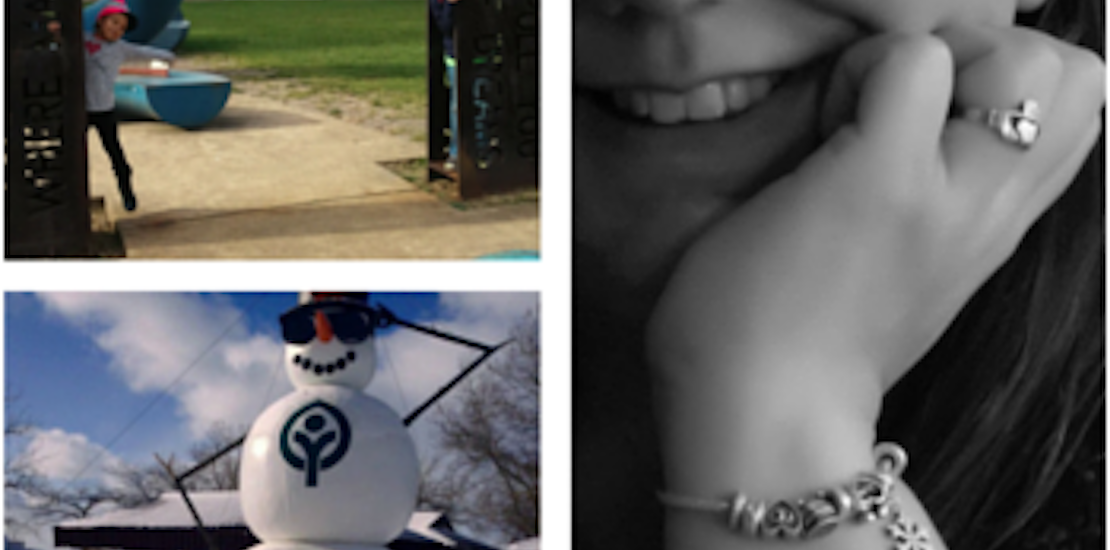 Mary Johnson is a mediocre wife and mom, working as an office manager by day and a blogger by night. She loves sharing semi personal stories, events in Cleveland, the suburbs and beyond, product review and sweepstakes. Fueled by coffee and love, this is how she stays creative and powers the blog called I Need a Playdate.
Mary is an active member of our community and recently published "Game Day Traditions" as part of our P&G and Walmart campaign.
We wanted to get to know her better – this is what we found out, in her own words.
Where you can find me: Twitter - Instagram - Pintrest - Facebook
I live in…. Cleveland, Ohio – The Home of Rock n' Roll!
My niche is… Northeast Ohio, our life in Cleveland, and everything from stories to recipes, reviews and sweepstakes.
I write when… I can - in the evening, lunch, and breaks. Basically, whenever I can fit it in.
How has blogging changed my life: As a family, we've been able to do so much that we probably would not have done or at least not to the extent that we have done.
A brand I have loved working with: I've been lucky to work with some brilliant brands but a few of my favorites are Destination Cleveland, Feld Entertainment, Cedar Point, Bruegger's Bagels, Netflx, Gordman's, and for certain Wash Club Cleveland! I've never used a laundry service before and now I'm hooked.
When did I start blogging: I started blogging in 2005, after I had my youngest. I had insomnia and writing helped. I focused a lot on breastfeeding which evolved to life with two kids five years apart and Northeast Ohio.
How I see the future of blogging/social media: Your guess is as good as mine. All I know is that it is here to stay and we should embrace it or accept it – which ever works.
Where I work: I'm a full-time office manager for PR Newswire, but I work on some social media projects as well. I tweet for @PRNTech, write by-weekly for Beyond Bylines' Blogs We Love, and for PRN's Beyond PR.
I am connected… To my family and my community.
When I'm stressed, I… Retreat inward and maybe say a little prayer to St. Jude while eating ice cream.
My favorite gadget is… My iPad mini and roku.
My favorite travel destination is… New Orleans.
My favorite clothing brand is… Anything that is easy and comfortable. I'm not picky when it comes to brands as long as they fit nicely.
I do all my shopping… With the help of my husband. We split the shopping, but I have to say he probably does slightly more.
My favorite TV shows: Doctor Who, Sense8, Downton Abby, Jessica Jones, and reruns on Hulu and Netflix.
My favorite movie: Everything by Kevin Smith – even Jersey Girl, it's just not in the top five. Speaking of top five, High Fidelity is a favorite movie, too.
Coffee or tea: What's tea?
I love… My kid's laughing, my husband's arms, TV, reading, rainy days, Instagram, payday, warm hugs, hotel showers… this list can go on and on.
I dream about… Winning the lottery.
Where you can find my writing: Beyond PR and Beyond Bylines
What else I do: I teach PSR at St. Luke's Catholic Church, I'm 3rd V.P. for the P.T.A. at my kids' school, and I recently became a Girl Scout, but that was so I could volunteer with my daughter's Daisy troop. Let me know if you need cookies!
Causes I've worked with and made a difference via blogging about: I'd like to believe that my love of Cleveland has had an impact on the increase attention to our city. And, maybe bringing the Republican National Convention here despite being an Independent.