Spotlight on SheSpeaks Blogger - Liz Thompson of This Full House

By
SheSpeaksTeam
Mar 13, 2014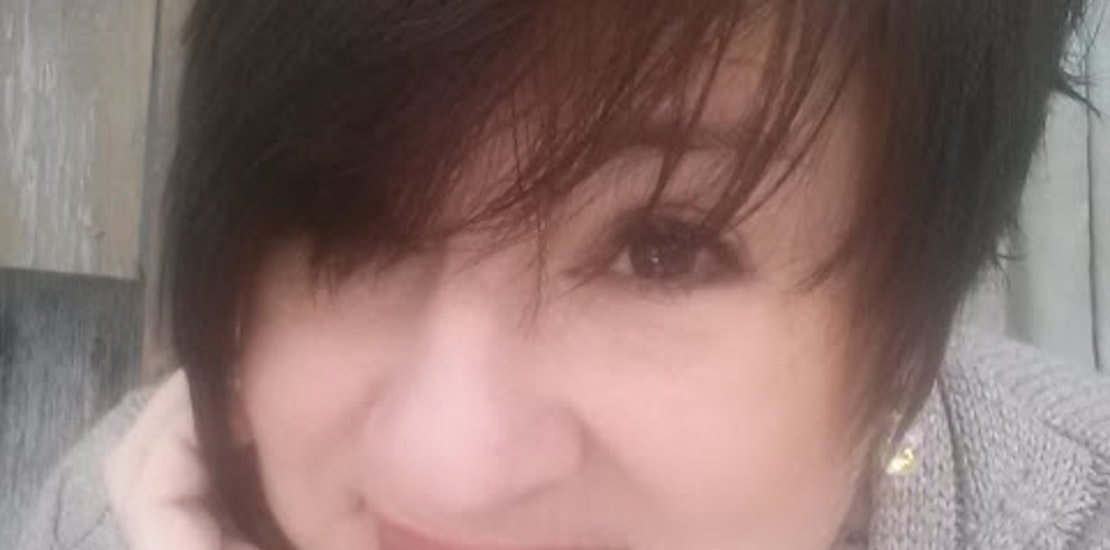 Liz Thompson has been blogging before most of us. She's been writing about her family of six, making motherhood seem only effortless with her laid back style of parenting. Her full house includes teenagers, dirty laundry, cats, a dog named Doofus, rooms that have been in mid-construction for fifteen years, fridge doors plastered with family photos, a broken dishwasher, soccer trophies, cutesy wallpaper, makeshift railings and New York Giants memorabilia. We caught up with her to find out more about her life and here is what we found out, in her own words.
$PullQuote$
Where you can find me on social media: Twitter - Facebook - Instagram - Pinterest - YouTube
I live in…. New Jersey (YES, on purpose!) born and raised.

My niche is… Humor; parenting; raising tweens and teens.
I write when… My kids are in school, mostly.
How has blogging changed my life? Long story, short: I've made a career out of sharing the trials and tribulations of 6 people, living in a 7 room house. I've been blessed with and continue to enjoy long-lasting relationships with my online friends in my 10+ years blogging, many of whom we consider family.
A brand I have loved working with? I've been working with brands since 2006, so we've experienced a lot of growing pains, together. I continue to enjoy working with brands whose campaigns allow me to share information on ways to help make life for other families a little easier.
When I started blogging: I started This Full House in 2003, when all 4 of my kids were under the age of 10 and blogging was still in diapers.
How I see the future of blogging/social media: The online community has grown quite a bit since I've been blogging and social media is ever-changing, so foreseeing the future is like my predicting what will happen within the next 15 minutes. My hope is that both blogging and social media continue to help bring our communities closer together (online and offline), by providing diverse forums for open, entertaining, educational and informative (mostly entertaining) conversations.
Where I work: Space is limited (6 people, 7 room house) but thanks to a space-saving-blogging-type challenge, I've been able to claim a lovely little spot in our playroom/laundry room.
I am connected…During the average work week, while the kids are at school (contrary to popular belief, older kids require a lot of attention too) but try, really hard, to unplug on the weekends. On the other hand, I may have a slight addiction to Facebook and Instagram.
When I'm stressed...I clean and/or reorganize the house, it is also a "red flag" to the rest of the family to, you know, stay out of mom's way.
My favorite gadget is…My cell phone…no, wait…our Keurig…great, now I'm imagining a single-serving-coffee-making-smartphone…no, wait…even better, a brilliantphone…I may or may not have a slight caffeine problem, as well.
My favorite travel destination is…The beach, which is one of the many reasons why I love living here on the Jersey coast (SERIOUSLY, on purpose!) We are also a family of history buffs, so we love visiting museums and historical sites, many of which are also just a few minutes from home, or a couple of hours by car. Fun fact: we are perhaps the only family on the planet who's never been to Disney; now my kids are old enough to push me around in a stroller, so there's that.
My favorite clothing brand is…I am very, very low maintenance in this department and will almost always choose comfort over style, much to the dismay of my teen girls. I do love Donna Karan and Vera Wang designs, they are also very forgiving of us curvy gals.
I do all my shopping…In the sale bins and on the clearance racks.
My favorite TV shows: I love scary-type ghost stories and have been a fan of Ghost Hunters and Ghost Adventures since they've aired. I also watch Downton Abbey and Sherlock with my girls, oh and then there's The History Channel with my husband and son, because I am a fair and open-minded couch potato, like that.
My favorite movie: Lord of the Rings; The Hobbit; anything about Vampires; if it includes a werewolf, I've seen it twice; oh and if it's a Broadway musical, then I've seen the movie version and often times find myself reciting lines from it, at the most awkward and inappropriate times, too.
Coffee or tea: See my favorite gadget, above.
I love…Writing.
I dream about…Lots of things, mostly in color and I can actually wake up, then go back to sleep and finish a dream, but I'm harmless, really.
Where you can find my writing: My blog and I am in the beginning stages of writing my first book; a sharing of family history, through food.
What else I do: Work as an online editor and consultant for various social media networks; freelance writing.