Spotlight on SheSpeaks Blogger: Kristy Still of Mommy Hates Cooking

By
SheSpeaksTeam
Feb 09, 2016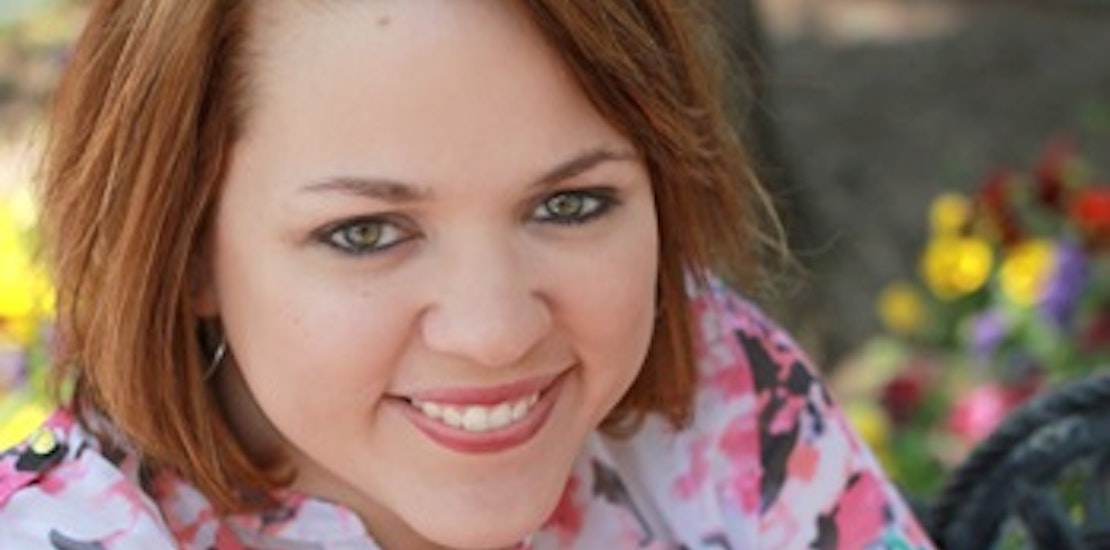 Kristy Still is a married mother of two children who founded Mommy Hates Cooking as a way to keep herself accountable to not cook the same four meals for her family over and over again. Now, many years later she shares her recipes daily so that others can enjoy them as well and bring the family back around the dinner table again!
Kristy is an active member of our community and recently worked on our Game Day Traditions camaign. We wanted to find out more about her, and here is what we found out, in her own words.
Where you can find me: Twitter - Facebook - Pinterest - Instagram
I live in…. Broken Arrow, Oklahoma.
My niche is… Food.
I write when… I have quiet moments throughout the day and feel inspired.
How has blogging changed my life: It's allowed me to establish a business and brand. I am now able to work from home full-time and have flexibility to be there for my husband and kids as well as bring in an income.
A brand I have loved working with: There are SO many that I have worked with over the years but one of my favorites is Great Day Farms. I honestly am very passionate about each brand that I work for and truly enjoy it.
When did I start blogging: I started blogging in 2010 on a whim to teach myself to cook. Originally I started it as a hobby and thought I would just make other recipes from other people and sort of review it on my blog. That quickly changed into doing recipe development myself and cooking multiple times a day. A year later I established my blog as a business and it's just grown since there.
How I see the future of blogging/social media: I am sure it will continue to change throughout the years. I see it moving more toward video but I have a feeling social media will be around for a while and continue to influence all of us.
I am connected… To a passion that I have for helping others provide delicious meals for their families and get back around the table again at dinner time.
When I'm stressed, I… Lose my mind. Well, maybe not completely but I try to make a priority list and enlist help if needed.
My favorite gadget is… My phone. It's sad but true, it allows me to be able to work from just about anywhere.
My favorite travel destination is… Hawaii. I'd love to be there right now.
My favorite clothing brand is… I'm sure this sounds crazy but I'm actually loving Walmart clothes right now. I never thought I'd EVER say that. I have a fashion marketing degree and shopping at Walmart for clothes was never something I imagined myself doing, but they have some really cute clothes lately! Plus, it's about as far as I get with kids.
I do all my shopping… Mostly online unless you know I'm at Walmart.
My favorite TV shows: Nashville & Fixer Upper – they are about the only two I watch regularly.
My favorite movie: I love old romantic comedies like Sleepless in Seattle.
Coffee or tea: Coffee
I love… My family.
I dream about…What life will be as my kids grow up.
Where you can find my writing: In my office, it's my space and I love it.
What else I do: I volunteer at our church, spend lots of time with my family, read a lot, and love to fix up our house and decorate.
Causes I've worked with and made a difference via blogging about: I think the best thing I can think of is to start somewhere and never compare your beginning to someone else because we all start somewhere and it takes a lot of work to grow and become successful. Everyday I learn something new about blogging, it's always changing and there is always something to learn and gain from it. I would also say take yourself outside your blog too. I've been able to use my blog as a launch to get jobs outside my blog such as food styling gigs for major companies or even teaching cooking classes in my community. It's always exciting to get out in your own community and really establish a name for yourself there as well.