Spotlight on SheSpeaks Blogger - Kristin Schack of It's Free At Last

By
SheSpeaksTeam
Aug 04, 2015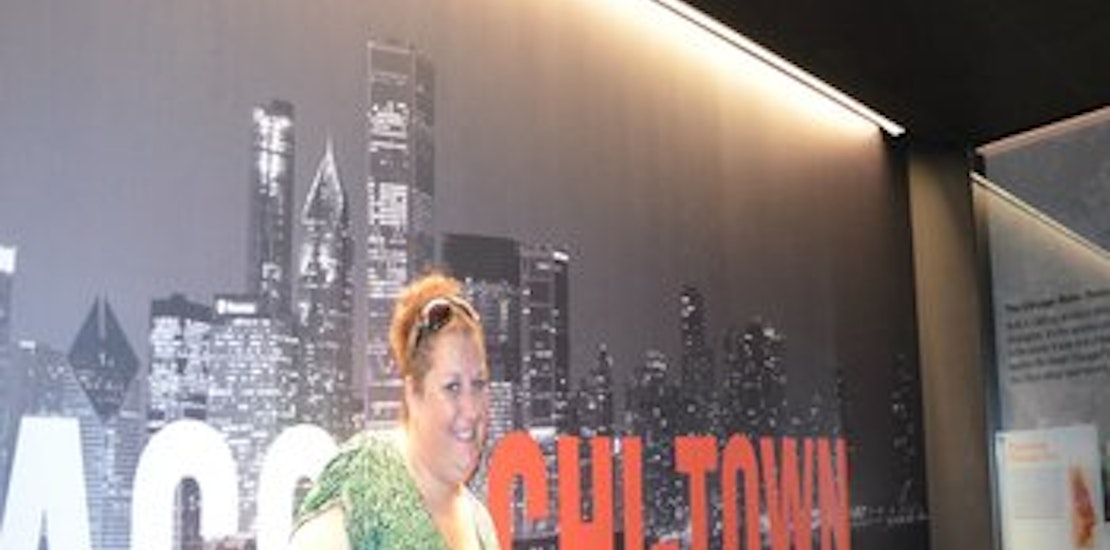 Kristin Schack is the single parent to a teenager. They have two great dogs and are always on the go. They live in a suburban town and love their quiet, yet active life. She loves to travel, cook, explore, walk, blog, go to sporting events, spend time with her family, love on her pets and so much more. "Its Free At Last" symbolizes her liberation and freedom to explore this world and share everything she knows. From her daughter's first date to her Sunday recipe plan, from her review of a new food item to her journey to an annual blogging conference, anything is possible and the sky is the limit, in her opinion.
We sat down wih Kristin recently to find out more about her life, and here is what we found out, in her own words.
$PullQuote$Where you can find me: Facebook - Google + - Instagram - Twitter - Pinterest - YouTube
I live in... Cincinnati, Ohio.
My niche is… Lifestyle! I love talking tidbits about everything from movies to food and more.
I write when… I get home from my full-time job in insurance. I typically take Friday nights and Sunday's away from online at all to give myself and family some "us" time.
How has blogging changed my life: I have traveled to places I would have never even dreamed of going. I have met some of the most amazing men and women and maintain strong friendships across the country. Most of all, blogging has given me an inside perspective to new things and helped my family grow closer together.
A brand I have loved working with: While I have loved working with the dozens of brands over the years, I would have to say my favorite is Kia. Getting to try out their new models and test-drive some amazing vehicles over the years has been a blast.
When did I start blogging: 2008. I started as a more frugal blogger to help my family and my readers save money during harder economic times. As the industry has changed, so have I and I really like being more open and not so restricted as just a frugal blogger.
How I see the future of blogging/social media: I think that blogging is more than a trend and it on the uphill to becoming a more effective way of reaching everyday mom's, dad's and individuals. Video has become HUGE. People, including myself, like real stories, real photos, real experiences from REAL people and not something that is generated in a production studio.
Where I work: For my blog, I work in my den and in my room on my laptop when I just want to kick my feet up and relax, but still get a few things done online.
I am connected…ALL THE TIME. I am one of those that has my cellphone with me everywhere. I did finally turn off ALL push notifications on my phone and only check it certain times of the day. Believe it or not, I don't miss all of those "dings" from the push notifications.
When I'm stressed, I…Watch hilarious YouTube videos or DVR'd episodes of Impractical Jokers. I really like laughing and when stressed, I need to see the humor in things to bring me back down to a positive mood.
My favorite gadget is…My Samsung Galaxy 2 21x Digital Camera. I can take photos anywhere and when connected to Wifi, I can upload right to my dropbox or cloud storage and also check my social media updates.
My favorite travel destination is…Orlando, FL. With family there, we go 2-3 times a year and really love the sea air and beautiful state scenery.
My favorite clothing brand is…I have never really been one for labels. Not since high school has a label really be so "trendy" for me, but I would say that I like shopping at Lane Bryant as they sell clothes for someone my height (5'11").
I do all my shopping…Kroger or Walmart and Amazon (online). My hometown built a new Kroger Marketplace a couple of years ago and I could spend all day in there.
My favorite TV shows: Impractical Jokers, Golden Girls, The Voice.
My favorite movie: Tombstone with Kurt Russell and Val Kilmer. I can watch this time and time again
Coffee or tea: Tea (both hot and cold).
I love…Being 42! I am at a nice age. Kids are growing and leaving the nest, life is good in business and personal relations and I couldn't ask for anything more right now.
I dream about…Traveling overseas someday maybe to Italy or Greece.
What else I do: I was a cheer-mom for years and PTA member.
My latest She Speaks post: Knowledge is Power!