Spotlight on SheSpeaks Blogger - Kimberly Vetrano of SheScribes.com

By
SheSpeaksTeam
Mar 31, 2015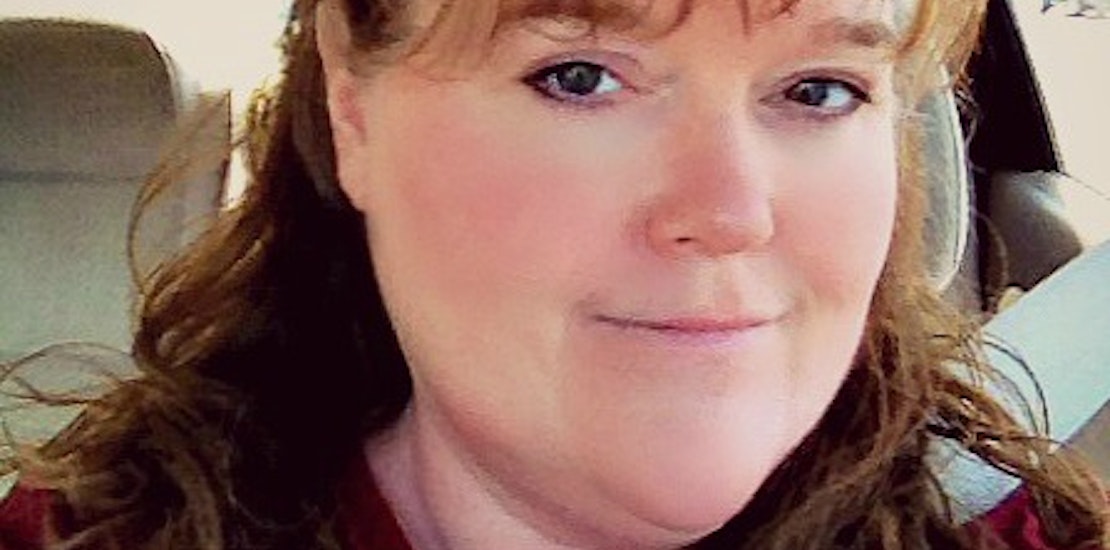 Kimberly Vetrano resides in the suburbs of New York City with her two teenagers (a daughter and a son) and a mini-zoo that consists of a dog, five cats, two fish and a wild rabbit that her family feeds. Kimberly has been blogging since 2008. You can find her blog at
www.SheScribes.com
. In her free time she loves to hang out with family and friends. She also loves photography and decorating her home, especially for the different seasons and holidays. Her dream is to one day own a house with a nice yard and return to college to finish her degree.
We recently caught up with Kimberly, and here is what we found out about her life, in her own words.
I started blogging in....2008.
I live in…. A "shoebox" (otherwise known as a teeny, tiny condo) in the suburbs of New York City.

My niche is… I honestly don't think I have one. My tag line is "A little bit of this, a little bit of that". I cover a variety of topics on my site.

I write when….. Ever I can. I used to write all day and spend time with my family when they got home from work and school. Now I work part time in the morning so I have to try and squeeze all my blogging in the afternoon with the occasional evening.

How has blogging changed my life: Blogging has afforded me many wonderful opportunities that I would have never had the chance to experience otherwise, like a hug and kiss from Sir Elton John, a helicopter ride over New York City, a hot air balloon ride, walking the red carpet at movie premieres and attending after parties where I've met and chatted with celebrities, visiting the set and meeting the actors from one of my favorite shows (The Middle) and so much more.

A brand I have loved working with: There are way too many to mention. There are a lot of wonderful brands that I have enjoyed working with.

How I see the future of blogging/social media: I can see social media becoming a much bigger presence in our day to day lives. I'm not sure about blogging at this moment in time. I know almost everyone has a blog these days. I'm not sure what direction that is heading (hopefully in a good direction).

Where I work: I work part time at a local court house in Family Court tending to the children who come to court for a variety of reasons (order of protection, paternity, divorce, custody).

I am connected…. Sometimes. Not as much as I'd like to be.

When I'm stressed, I….. Need coffee. I find coffee to be soothing.

My favorite gadget is…. My smartphone. I helps me to stay connected no matter where I am. I also love my laptop and my camera.

My favorite travel destination is…. Europe. My family is from Norway and the U.K. I dream of taking my family there one day. I especially love Wales. It's so beautiful there.

My favorite clothing brand is… Anything that would fit me. I'm a plus size woman and it's not always easy to find affordable, trendy, well made clothing. I do like the clothing from Kiyonna. I have a couple of dresses and tops I purchased from their site.

I do all my shopping…. Online for the most part. Especially around the holidays. I don't like crowds, long lines and fighting people for parking spots. I prefer to shop from the comfort of my own home.

My favorite TV shows: The Walking Dead, Once Upon a Time, The Middle, Whose Line is it Anyway, Chicago Fire, America's Funniest Home Videos.

My favorite movie: There are too many to mention. I have a lot of favorites.

Coffee or tea: Both. I grew up drinking tea but coffee is my first beverage of choice. Especially Dunkin Donuts coffee.

I love….My family, pets and friends.

I dream about…. Owning a house. I have always wanted my own house with a nice yard so I can plant flowers, grow a garden and decorate for the holidays. I also love to entertain and I would love to have a house so I can throw the best parties on the block. I also dream about taking my family to Disney World at least one more time before my kids are too old (we only went once when they were 2 and 4 ½). I also dream about taking my family to Wales to meet my cousins.

Where you can find my writing: I did some freelance writing prior to starting my blog. I think a few of my articles are still floating around on the Internet, I'm not sure where.

What else I do: Nothing too exciting. I'm a mom and a wife and I work part time. When I'm not working or blogging I am cooking, cleaning or running errands. I do enjoy spending time with family and friends and try and do that often.