Spotlight on SheSpeaks Blogger - Karen Wilmes of Koupon Karen

By
SheSpeaksTeam
Oct 21, 2014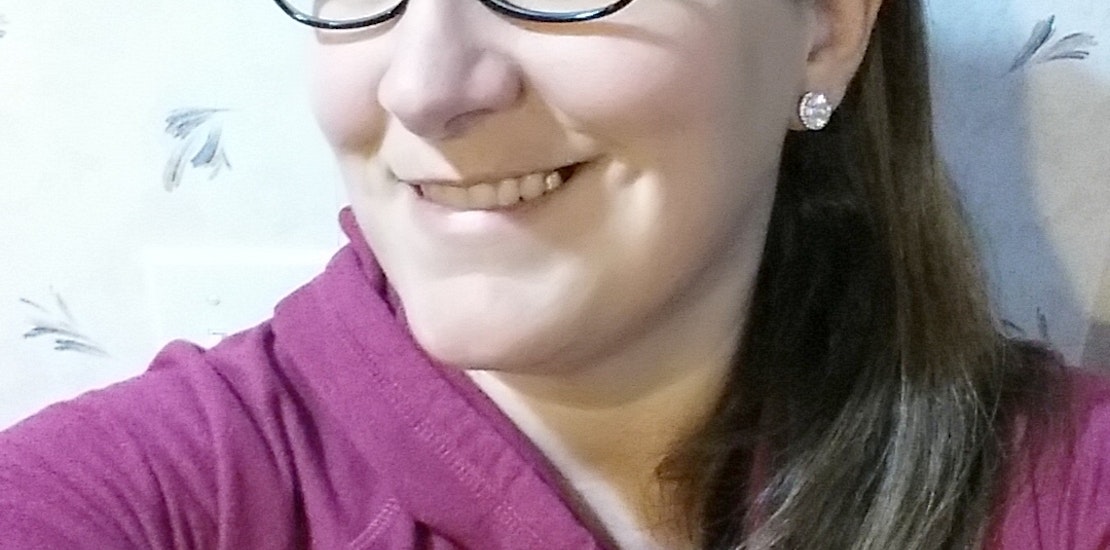 Karen Wilmes is a coupon using mom, wife, daughter, sister, friend and blogger. She enjoys working with companies, reviewing products and sharing fun finds with her readers over on
KouponKaren.com
. She's also a self-proclaimed internet and coffee addict. She's incredibly passionate about blogging.
Karen has been a member of SheSpeaks since 2008 and most recently participated in our CREST Sensi-Stop Strips campaign.
We caught up with her to find out more about her life and here is what we found out, in her own words
I live in.... Rhode Island
My niche is... My niche used to be deals but I'm moving more towards a lifestyle blog with a mix of coupons, product reviews, recipes and a few deals here and there - especially for coffee because I love coffee!
$PullQuote$I write when..... I can find time alone. We have a lot going on so I need to squeeze it in whenever I can. But I usually have the radio blasting in the background. That's when I get the most writing done!
How has blogging changed my life: My blog has changed my life in so many ways. For one, I've traveled to places in the US I would have never gone to and I've traveled alone! Getting on a plane by myself was a HUGE step for me. It's changed my self confidence in a way I never dreamed it would. And I've been able to meet celebrities on press junkets that was just amazing.
A brand I have loved working with: CVS is a brand I have loved working with for years and still do. They are an amazing company and their PR team members have become my friends!
When did I start blogging: I started blogging on a personal family blog in 2005 but it wasn't until 2008 that I started blogging deals which is what got me where I am today.
How I see the future of blogging/social media: Social media seems to be playing an important roll in blogging, more now than when I started. Brands are looking for more social media outreach and it seems important to them that you have those followers on social media, more than on your blog. Plus with the way Google has changed things, I am getting more traffic from social media some days than from Google! So needless to say, social media is pretty important to me and I think it's just going to get more important as time goes on. That's where everyone is hanging and looking for their information.

Where I work: I work at home. I have a dedicated office on the main floor of our house that I retreat to when I want to do some serious work. But in the evenings, I work on the couch, with a cup of coffee watching my favorite shows. Needless to say, I don't get my best work done then!
I am connected.... All the time! But I really need to scale back on that. When I'm stressed, I..... make a cup of coffee and have a sweet snack. And surf Facebook!
My favorite gadget is.... My phone - Galaxy Note 3! I would be lost without it.
My favorite travel destination is.... Hawaii!
My favorite clothing brand is... Comfortable! I know that's not a brand but that's all that matters to me! I'm not into names, just comfort.
I do all my shopping.... In stores. While I love browsing online, I prefer to go to the store to make a purchase.

My favorite TV shows: OMG where do I begin! Mistresses, Scandal, Grey's Anatomy, Modern Family, Parenthood and my new favorite is How To get Away with Murder! (That's just my top favorites!)
My favorite movie: Ever After - I'm a sucker for a good Cinderella story!
Coffee or tea: COFFEE!!!
I love.... My husband and my family. Sounds silly because of course I love my husband, but he has been dealing with some health issues and it's really brought us closer together than every before. We've fallen in love again through this journey we are on.
I dream about.... Everything in my life being in order - which it will never be! LOL
What else I do: I'm also on the PTA at my daughter's school. I'm currently the PTA Secretary.
My latest She Speaks post: CREST Sensi-Stop Strips