Spotlight on SheSpeaks Blogger: Julie Gordon of Inspiring Kitchen

By
SheSpeaksTeam
May 17, 2016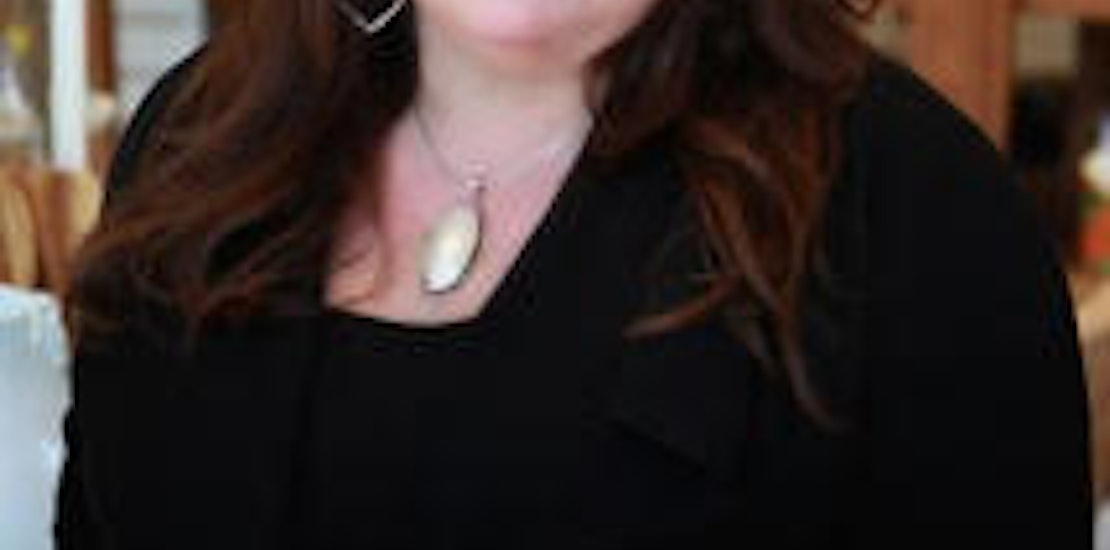 Julie Gordon is a global business consultant specializing in marketing and sales who has taken her love of cooking, entertaining, design and travel and built a company that lets her follow her passion. Inspiring Kitchen was created in 2014 at the request of customers she met while doing her job as a housewares brand rep for two high profile companies. They welcomed the insight they gained by working with Julie as they created their wedding registries, updated their cooking equipment or remodeled their kitchens suggesting she broaden her reach so others would benefit as well.
Julie is an active member of our community, so we wanted to get to know her better. Here is what we found out, in her own words.
Where you can find me: Facebook - Twitter - Pinterest- Instagram
I live in….Chicago.

My niche is…Focused on anything having to do with cooking: housewares, recipes, kitchen design, culinary travel, restaurant news and even creating custom wedding registries for couples based on their cooking styles. I share trends, new products, experiences and design ideas.

I write when…..I get excited about new products or designs I have found, met great people in the culinary or design space, have an important message to share, a recipe that I think people would love, a cause that has meaning to me, and as a way to communicate with those not living close by who want to learn about what I have the good fortune to get to do every day.
How has blogging changed my life: It has taken what I have been doing for a living as a housewares brand representative and allowed me to share the cool new products, tips, tricks, experiences and opportunities with people outside of my immediate circle. I have also been so fortunate to be able to work with amazing brands, media, PR and bloggers to be in a space that genuinely makes me happy.
A brand I have loved working with: Honestly, there are too many to name. I have a professional background in strategic marketing and business development. This has taught me how to create partnerships with brands so that our goals are successfully met. That makes working with brands now so much more fun!
When did I start blogging: In the Spring of 2014, I wrote my first blog post.
How I see the future of blogging/social media: As a marketer, I see the tremendous relevance of having the ability to communicate and reach consumers in a way in which they are receptive. Whether it is the personalness of writing a blog post or the sharing of photographs on Instagram or even the creation of boards on Pinterest. We live in an always on the go world where we are connected to each other via technology whether smartphones, iPads, etc. The specific platforms may evolve with new ones added and original forms of media adapting. It is a 24/7 means of targeted advertising and marketing. And so much fun for the consumer!
Where I work: Anytime and everywhere: my desk, kitchen table, on an airplane, at Starbucks, on the patio.
I am connected….All the time through my iPhone on Twitter, Instagram, Facebook, Periscope, email, text….thus the need for a beach vacation!
When I'm stressed, I…..Cook, hang out with friends and family or put my headphones on and go for a long walk. And if possible, I turn up the music in the house so I hear nothing but it!

My favorite gadget is….My MacBook Pro and my coffeemaker. One lets me be creative and the other keeps me energized.

My favorite travel destination is….Paris for exploring, culture, foods, markets, shopping and family. I also love beach vacations where the beauty of the water, sunshine, food and fabulous locals reminds me to slow down from my crazy busy life.

My favorite clothing brand is…More than one! Vince and the Gap. I'm petite. So, finding great jeans is so hard. Gap gets that. Nordstrom shoe department. Truth: I love shoes. And boots. And high heels.

I do all my shopping….I am in shopping malls a lot as my work as a brand rep puts me in retail stores which gives me the opportunity to pop into non-kitchen stores to see what's new and hopefully find good deals!

My favorite TV shows: Escape from life shows like "The Real Housewives…" and Game of Thrones. Creative shows on HGTV that focus on home design and remodel ideas. I also love the House Hunters series as it shows a part of a lifestyle that tourists don't normally see when you visit a city.

My favorite movie: Shawshank Redemption.

Coffee or tea: Coffee: Espresso. Cappuccino.

I love….My family, friends, the color purple, golden retrievers, traveling and laughing.

I dream about….Moving to a place on the water where peace, kind people, beautiful scenery, a great kitchen and happiness are easy to find.

Where you can find my writing: VRAI Magazine and Crave Local with more to be shared soon.

What else I do: I own a company where I am a business development and strategic marketing consultant for companies in all industries.
Causes I've worked with and made a difference via blogging about: I have always been passionate about fundraising. My focus has been in the medical space. I started off volunteering for the Cystic Fibrosis Foundation, volunteered every week at Children's Hospital and am now volunteering with the Alzheimer's Association for their black tie ball (the Rita Hayworth Gala). This cause is very personal to me as I lost family members to it. So, my ability to help draw attention to the efforts of this organization and to write about the pre and post event results is just very special to me. I am also bringing in donations of products from the housewares and travel industry for their live and silent auction to help raise funds for Alzheimer's research, support and care programs. Blogging gives me the opportunity to share my message about the importance of these organizations no matter where the reader lives.