Spotlight on SheSpeaks Blogger: Joyce Brewer of Mommy Talk Show

By
SheSpeaksTeam
Feb 24, 2016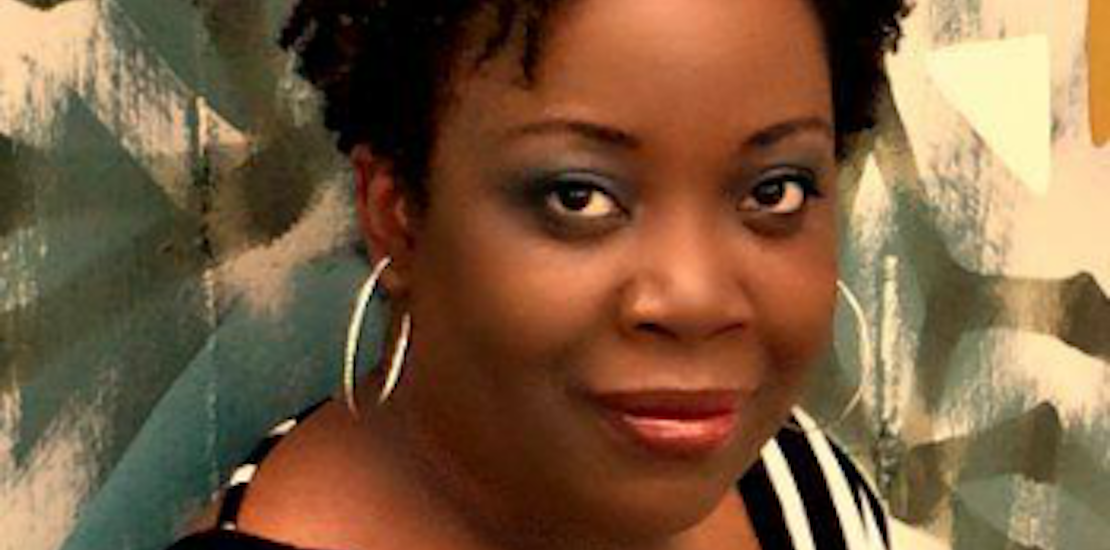 Joyce Brewer is an Emmy award-winning TV journalist turned powerhouse media mom. She has a B.A. from Hofstra University and an M.A. from the University of Missouri-Columbia. In her local TV news career, she interviewed Oprah and Vice President Al Gore, appeared on ABC's The View and earned an Emmy award for covering Hurricane Katrina. In her blogging career, Joyce was interviewed on CNN and featured in the Atlanta-Journal and Constitution for her controversial parenting opinions.
You can tune in to her video blog for insight on life after 40, losing weight and family-friendly events around Atlanta, Georgia.
Joyce and her Emmy award-winning husband are raising their six-year-old son who wants to be an actor on the Disney Channel. Joyce and her son had a blast with the SheSpeaks holiday campaign for Five Below where they found plenty of fun and affordable gifts for "tween" family members.
We wanted to find out more about Joyce, and here is what we found out, in her own words.
Where you can find me: Twitter - Facebook - Pinterest - Instagram - YouTube
I live in…. Atlanta, Georgia. I actually live in the city. Not the suburbs and we love it.
My niche is… Parenting, hot topics like celebrity moms, work-life balance, life after 40.
I write when… My son is at school and asleep. Otherwise, he will not let me get anywhere near my laptop.
How has blogging changed my life: I've always had a point of view even when I was a TV news reporter for 15 years. But blogging has taken me much further than my media job. I've been featured on CNN and Huffington Post LIVE because of my opinions on parenting.
A brand I have loved working with: Carnival Cruise Line. We just took a week -long cruise to the Caribbean. We surprised our 5 year-old. His life will never be the same. He thinks all vacations come with 24-hour access to pizza and a pool. We make wonderful memories and Carnival has shared the content we created.
When I started blogging: I started blogging in 2010 when our son was about 9 months old. I wish I'd started sooner and taken more courses on SEO. But back then you just had to post, then share on Facebook and Twitter. Now, you have about 20 more profiles to share and keep active. It can get overwhelming.
How I see the future of blogging/social media: Everyone will be a social media star. All it takes is a smart phone.
Where I work: My bed, my couch, my desk, Starbucks and even in the carpool lane. The Wordpress app is amazing. I can create blog posts for me and my clients while I creep up to the front of the school.
I am connected… To Facebook way more than I'd like to be. But it's necessary to engage in many blogging communities and Facebook fans.
When I'm stressed, I… Read a funny book, get a massage or a facial.
My favorite gadget is… My iPhone 6s. It contains my whole life and all my photos, although I've been much better about backing them up.
My favorite travel destination is… Lucerne, Switzerland. I went there for my 30th birthday and I can't wait to return. I've never seen such a pristine place in my life. The Swiss Alps were breathtakingly beautiful.
My favorite clothing brand is… Ann Taylor/LOFT. I can go in there any day of the week and find something perfect for an event or to feel comfortable in.
I do all my shopping… On apps for coupons and deals. I just upgraded to Amazon Prime and I'm loving it so far.
My favorite TV shows: Major Crimes, TMZ, Scandal and Grey's Anatomy
My favorite movie: I can't pick one, so here's the top three: The Money Pit, Gone With the Wind, and Imitation of Life.
Coffee or tea: Both, depends on how I'm feeling in the morning. If I need to pull a late night, I drink tea because it keeps me awake.
I love… Hugs from my son, the way I feel after a fresh haircut and a drinking a peppermint white mocha from Starbucks.
I dream about… Winning the lottery and moving my entire family to a remote island.
What else I do: Create videos and manage social media for a handful of clients in Atlanta.
Causes I've worked with and made a difference via blogging about? A fellow Atlanta blogger spearheaded an effort to get designated breastfeeding areas in the Hartsfield-Jackson International Airport. It took years but after bloggers writing about it and tons of media interviews, we finally got breastfeeding pods in the Atlanta airport. I'm delighted to be a part of the effort to support traveling breastfeeding moms.