Spotlight on SheSpeaks Blogger - Joey Fortman of Real Mom Media

By
SheSpeaksTeam
Jan 20, 2015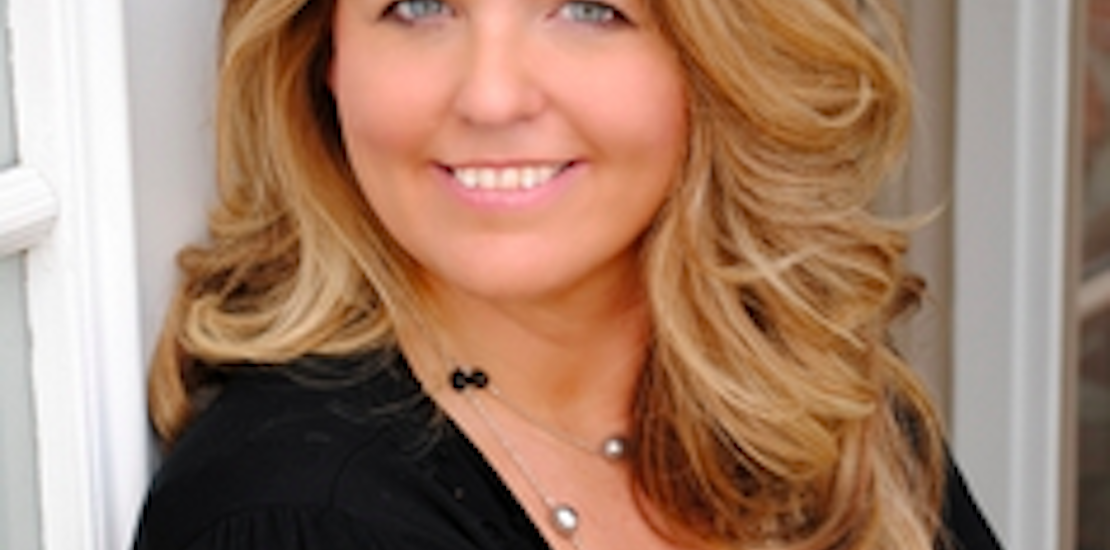 After 15+ years in Traditional Media, Joey Fortman traded in the microphone for the diaper bag. Her son Boston, born in 2008, not only changed her life...but changed the way she looked at media. In order to document his life for friends and family in the midwest, Joey started Real Mom Media. She is now host of Real Mom Radio on Ben FM highlighting moms in and around Philadelphia. She is also working with NickMom a member of the Nickelodeon network with Three Moms Walk Into A....
Joey is also a contributing parenting expert on Fox, NBC and other traditional media outlets and has been featured nationally on Good Morning America, Dr. Phil, Anderson Cooper, KATIE COURIC Show, Dr. Oz, Redbook, The Today Show with Kathie Lee & Hoda, The Talk, Fox and Friends and The Newlywed Game.
$PullQuote$We caught up with her to find out more about her life, and here is what we found out, in her own words.
Where you can find me: Twitter - Instagram - Facebook - Facebook

I live in…. Philadelphia, PA

My niche is… Um. Good question. Lots of me spun in with Philly, real mom life, product reviews, gift guides, events, REAL mom PROBLEMS… and more!
I write when…..To be honest? Never. I VLOG a LOT lol. But writing? Obviously you see that grammar, punctuation and all those things like run on sentences are really not my forte but no one can say that I don't write how I talk, right? ha
How has blogging changed my life: Blogging has done more than change. It's SAVED my life. When I finally came out about my post partum issues and the loss of my high profile job that I worked so hard for… my world was brighter. I was real about the things happening in my life as a media personality. I shared the truth from my heart. In the beginning, my in-laws wanted to disown me for being so candid…but now they have their ip addresses blocked so I can be who I really am and not what everyone else wanted me to be! (Ok, so maybe I did at ONE time block them - but not now. ha)
A brand I have loved working with: There are so many. SOOOooo so many. The ones that stick out in my mind today are Toy Insider and The Big Toy Book. I absolutely love Laurie Schacht and her team. Being apart of the parent advisory panel with Charlene DeLoach has opened up a whole new way I look at toys! I also loved working with The Mother Company. It was a short campaign but their message is awesome. I loved it.
When did I start blogging: In 2008. Ugh. The pit of hell in my life. I can't believe it's been that long. I wouldn't change one second of it, that's for sure!
Where I work: I own my own company, Real Mom Media.

When I'm stressed, I…..Look at my boys. My two sweet boys are the light of my life. They give me the will to keep moving forward.
My favorite gadget is….My iphone! I actually just found all of my old iPhones including the very first one that came out in 2007. I paid $500 for that thing. Insane. I charged them up and was able to pull the images from them… the changes from the beginning to now is so wild!
My favorite travel destination is…. Cape May, NJ. It's my quiet space.
My favorite clothing brand is…Cabi, Chalet just a name a couple. I love resort wear. Comfort is key!
I do all my shopping….At the gas station! ha. TRUTH! I'm always on the go and realize the biggies I need like milk comes from WaWa!
My favorite TV shows: Nashville. Tardy for the Party is a dirty secret. And after doing a show with Melissa Gorga's sister - I'm obsessed with Real Housewives of NJ.
My favorite movie: Prekids or currently? ha. Cause if it isn't in a cartoony-color then I haven't seen it!
Coffee or tea: Actually both! I love strong espresso! But I also love to steep a tasty flavored to.
I love…. My life. Whoa. That sounds cocky…but that's not the case. I just went through some really dark times in my life that to be able to say that out load is a glorious blessing for me!
I dream about….Kids not waking me up.
Where you can find my writing: Well, to be honest, writing isn't my strong point. In fact, I have a hard time to do that. Give me a camera or mic and I'm all over it. When I first started 'writing' was my thing. But I've really carved out a place for me on my social outlets & videos. So, writing wise - The Big Toy Book & Toy Insider. Videos I contribute to: Did a series for NickMom, NYPost, many segments on Fox Philly & more.
What else I do: I love to travel. I do it a LOT and 99% of the time it's for business. But when I do, it's so fun!
Causes I've worked with and made a difference via blogging about: Wow. There are a ton of amazing times I've been able to use my platforms for change. The biggest has to be my annual holiday gift guide & toy donation to Kisses for Kyle foundation. Each year families affected with childhood cancers come to a local nursery where we have a party and I hand out gifts to every kid - not just the ones with cancer. It's a life highlight for me. Nothing in this world fills my soul more than being able to put a smile on a sad kid's face. It's a life changing partnership for me. Last year alone I was able to gift thousands in toys to families.