Spotlight on SheSpeaks Blogger - Jill Berry of Musings From Me

By
SheSpeaksTeam
Dec 02, 2014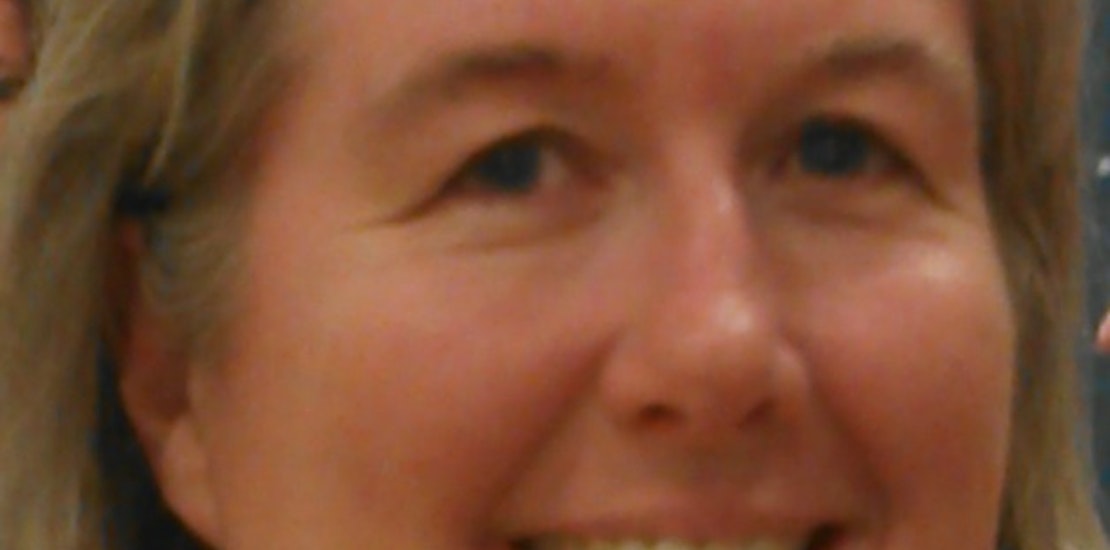 Jill Berry seizes family time whenever she can. Dinner as a family? Check. Movie night? Check. Marathon game sessions? Check. You name it…she wants to do it. Now finding a time when everyone is free is another story. With three kids in a myriad of sports, activities, and school clubs, and a school administrator husband who works long hours, it's a challenge. But Jill is up for the challenge.
You can read about Jill's family's adventures on Musings from Me: Seizing Family Time. Jill also writes for CBS Baltimore, Baltimore Examiner, and AXS.com.
$PullQuote$She also recently participated in our Kaplan Journey to College campaign.
We caught up with her to find out more about her life and here is what we found out, in her own words.
Where you can find me on social media: Facebook - Twitter - Pinterest - Instagram - Google +
I started blogging in...July, 2008.
I live in….Woodbine, Maryland.
My niche is…Parenting/family/reviews/entertainment/travel.
I write when…..I am not driving carpool. Note: I am ALWAYS driving carpool!
How has blogging changed my life: I can share my point of view with the "world." I have had fabulous opportunities to review products, see shows, go on blogging trips, and travel with my family.
Brands I have loved working with: Hasbro, Activision/Skylanders, Disney.
How I see the future of blogging/social media: I see more and more and more people connecting through social media. I see more online work opportunities. I would like to see blogs go back to the basics...more fleshed out posts, better writing, more blog commenting, etc.
Where I work: I work at Musings from Me Media.
I am connected…. With so many people! The reach of social media is truly awe inspiring. After growing up in England and moving to the US as a college student, I never thought I would ever hear from my English friends again. I'm not the best letter writer, but with Facebook I am now connected with high school, college, and even elementary school friends.
When I'm stressed, I…..Read a book...take time for myself...take a very hot shower.
My favorite gadget is….My desktop computer with the large monitor...I would be absolutely lost without it. I love my mobile devices but for blog posts and social media work I prefer using my desktop.
My favorite travel destination is….Italy, France, and Switzerland. I would love to take my family to these countries that I visited as a child.
My favorite clothing brand is… Whatever clothing brand is on sale! If an item of clothing is not on sale and I can't find a discount code, I am not buying it.
I do all my shopping….Online. I have amazon prime. I never have to brave the crowds at the mall. I can shop in my jammies.
My favorite TV shows: Scandal, House of Cards, Orange Is The New Black, Dr. Phil, reality TV shows but not dating or competition shows...I prefer Couples Therapy, Hoarders, Intervention. I was an early adopter of reality TV….I watched Real World: New York back in 1992 when NO ONE was watching reality shows.
My favorite movie: Do I have to name just one? I can't. I have TOO many favorite movies...Love Actually, Peter's Friends, JFK, Tootsie, Memento, Casino Royale, and Mission Impossible.
Coffee or tea: Coffee...Though as a Brit I still enjoy a cuppa every now and then...with milk and sugar of course.
I love….Spending time with my husband and three children.
I dream about….Taking a cruise or spending a vacation at an all-inclusive resort and doing nothing for a couple of days.
Where you can find my writing: Musings From Me - The Baltimore Examiner - CBS Baltimore - AXS Entertainment
What else I do: Carpool driver/chauffeur, parent volunteer at two schools, member of two school PTAs, church volunteer, scouting volunteer, book club member.
My latest She Speaks post: http://www.musingsfromme.com/following-not-leading-your-childs-journeytocollege/#sthash.T5bBRXsH.dpbs
Causes I've worked with and made a difference via blogging about: With a tween and two teens who are connected 24/7 (or so it seems) online, I am passionate about online safety. I have championed safe kids' online sites, online safety apps for teens, and online safety education for parents to help their kids. I spoke at the 2013 Digital Family Summit on healthy digital behavior.