Spotlight on SheSpeaks Blogger: Janis Brett Elspas of Mommy Blog Expert

By
SheSpeaksTeam
Jun 07, 2016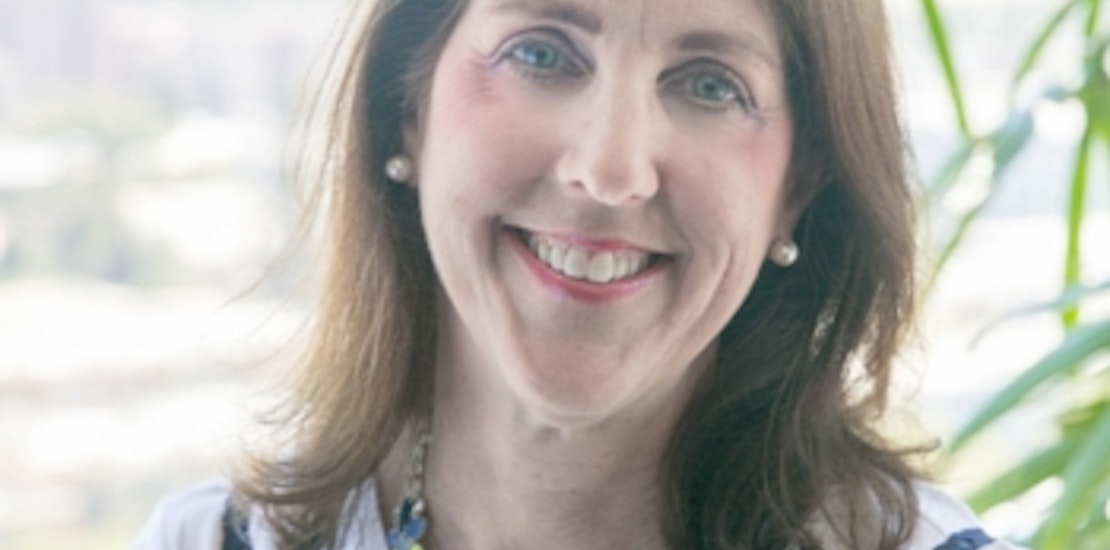 On Mommy Blog Expert, Janis Brett Elspas writes about enhancing living with family friendly products, services and advice for moms, dads, kids and extended family across multiple generations. From travel, technology, food, recipes, arts & crafts to lifestyle, beauty, fashion, jewelry, gifts, education, home keeping, eco living, entertainment, culture, parenting and much more – if it's family friendly, creative and/or makes life more beautiful, fun, and/or meaningful, MommyBlogExpert covers it. Janis has been interviewed by CNN as a family expert and is a former nationally syndicated print columnist for Copley News Service. She was previously a corporate and agency PR executive before becoming a syndicated columnist.
Janis recently participated in our #JustAKid campaign and is an active member of our community. We wanted to get to know her better and this is what we found out, in her own words.
Where you can find me: Twitter - Instagram - Pinterest - You Tube - Google + - Facebook
I live in… Los Angeles but was born and raised in New Jersey so I consider myself a Jersey girl at heart.
My niche is…Creatively enhancing family lifestyle across the generations, my aim is for my blog to be a cross between Family Circle and Martha Stewart Living magazines.
I write when…I find something I'm really passionate about that I think my readers will also appreciate.
How has blogging changed my life… I've had experiences I would have never dreamed of like being invited to the White House as 1 of 18 bloggers.
A brand I have loved working with… That would be like having to pick between my 4 kids who is my favorite child, LOL. With that said, two of the top contenders among many are Verizon and Toyota.
When did I start blogging… I started blogging in 2009 as volunteer national media director for The Triplet Connection Convention. I was bit by the blogging bug right away and started my own blog MommyBlogExpert that is now more than a full-time job.
How I see the future of blogging/social media… Professional blogging is definitely still on an exponential rise. In general I think the public's distrust of traditional media has grown, as consumers seem to be turning instead to real people like us niche bloggers for news and opinions. Some of the trends within the blogging world itself I've noticed: many more smaller regional conferences reaching out to bloggers not far from their homes. There are also a growing number of conferences, workshops and resources targeting more seasoned bloggers who have been blogging for 5 or more years and earning an income from their work.
Where I work… At home at a small desk in our master bedroom which helps keep me from working more than the 80 hours per week I'm currently putting in.
I am connected…I'm very active promoting MBE and interacting with fellow bloggers around the world on Facebook, Twitter, Pinterest, and Instagram as well as gearing up with SnapChat and YouTube. Since I work at home I always enjoy IRL experiences (many of the bloggers I originally met online have become good friends after we met in person). So I attend lots local blogging events in LA, go on many brand-sponsored trips as well as travel to all kinds of blogging conferences around the US and International CES each year.
When I'm stressed, I…Go for a walk. I got that idea from the late Steve Jobs who used to say that he usually came up with his best idea when literally thinking outside the box by taking a walk alone or with others.
My favorite gadget is…My iPhone (I've had 3 different generations) and am always using it to go online as well as to take high quality photos and video for my blog.
My favorite travel destination is…Another hard question! Since I am passionate about traveling and I've been to 49 states (except Hawaii) and many countries around the world. I love every National Park I've been to (more than 100) but if I had to pick one most favorite place in the world it would be Copenhagen, Sweden.
My favorite clothing brand is…Valentino.
I do all my shopping…Online and when I travel.
My favorite TV shows… Who has time to watch TV with all the work there isto do and the fantastic online content now available? If I'm not working,it's a priority for me spend as much quality time with my family as possible.
My favorite movie…The Wizard of Oz, I've seen it probably 100 times, but always see something new each time I watch.
Coffee or tea…Coffee, I can't function without having a few cups before I start working each day. I hand grind fresh coffee beans in the morning with an antique coffee grinder. I also love tea and always have 50+ different varieties at home to choose from.
I love….Animals, both in nature and domesticated.
I dream about…FINALLY transferring my blog from Blogger to WordPress – I have a beautiful, well-organized blog design in my head I just have to find the time away from cranking out daily content to direct the designer I've chosen.
Where you can find my writing…Currently I primarily write for MommyBlogExpert.com as well as I am interviewed and quoted frequently by CNN online as a parenting expert. But in the recent past I've also written many bylined stories for SocialMoms, Zulily, Zorbits and others.
What else I do…When I'm not working or doing community service, I'm traveling with my family, gardening and entertaining quests almost weekly.
Causes I've worked with and made a difference via blogging about…I'm the proud mom of four children born within a year including triplets who are all now in college simultaneously. When my kids were younger I worked many hours for The Triplet Connection Convention, a national non-profit for families raising triplets and higher order multiples across the U.S. We also volunteered as a family and were named Family of the Year at Friendship Circle of Los Angeles, an organization connecting able-bodied teens with special needs kids, a few years ago.