Spotlight on SheSpeaks Blogger - Gracie Frick of All Those Things I Love

By
SheSpeaksTeam
Jun 05, 2014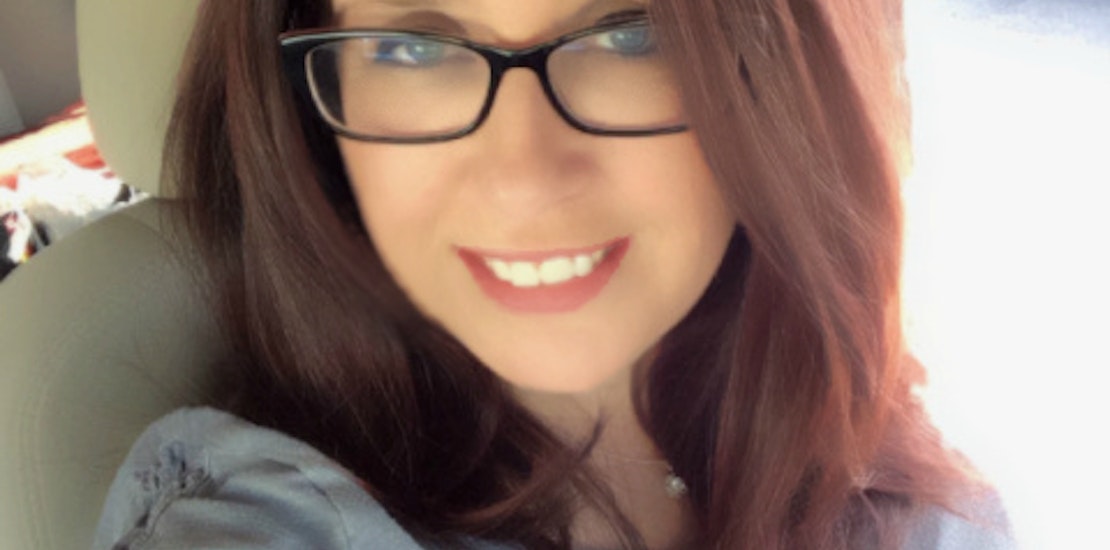 Gracie Frick has been helping moms (and dads) save money and finding the best deals since 2010 when she founded her website All Those Things I Love! Her initial goal was to show others how to employ the tactics of extreme couponing in a practical and realistic manner. She has branched out to showcase all those things she loves across social media channels by working with key consumer brands including Procter & Gamble, McDonald's, American Express, Naturalizer, Lee Jeans, Ponds, Safeway, Kroger, Corelle, among others.
In her former life, she was a Marketing Director for a large computer reseller with her key accounts being Apple, Lenovo, and Sony targeting consumers, SMB, Government and corporate clients. Gracie's marketing expertise gives her a distinct advantage as an engaging and informative writer. Her specialties include social media, online engagement, events, analytics and digital communication trends.
Gracie is an active member of our community, most recently participating in our Ethel M. Chocolates program.
We caught up with her to find out more about her life and here is what we found out, in her own words.
I live in…. Orange County, CA (It's not at all like what you see on The Real Housewives.)
My niche is…All Those Things I Love and ways to save money.
I started blogging…
In 2010 a few months after my mother passed away and I lost my job of 14 years all in the same week. I wasn't in the right mindset to look for a new job, but I needed to stay sharp and productive.
I write when….. I find a great product, restaurant or deal to share.
How has blogging changed my life: It's allowed me to own my own business and get away from a corporate cube farm. I've met and become friends with extraordinary bloggers and have been offered opportunities that I had never considered prior to blogging.
A brand I have loved working with: I'll only work with brands that already have my trust and so far, they've all been amazing to partner with. SheSpeaks has led to fantastic and memorable opportunities with P&G and American Express.
How do I see the future of blogging/social media: If Net Neutrality goes away, I think it's going to have serious effects on the blogosphere. Changes at Facebook have already affected the ability to push content to audiences (unless you're in a position to pay to advertise), and it's possible that Pinterest, Instagram, and Twitter could follow suit. It's more important than ever to make a connection with your readers so they will return again and again. I've been finding success with YouTube, although, for me, it's still challenging to get beyond seeing myself on screen.
Where I work: I have a home office, but I tend to do my best work in the family room or at the dining room table.
I am connected… All the time. I need to make an effort to be less connected and to spend more time in the present with family & friends. It's just so easy to get lost in social media. You're at dinner with friends, some (or all) of them are snapping a quick photo for Instagram, next thing you know you're checking your Twitter timeline, all the while real life is happening around you and you're missing it.
When I'm stressed, I….Take my Corgis for a walk and listen to podcasts.
My favorite gadget is…. My iPhone/iPad.
My favorite travel destination is…. I love big cities! Tokyo, New York, and Dublin are my favorites.
My favorite clothing brand is… Michael Kors, Kate Spade & Cole Haan – but it's gotta be on sale! Nordstrom Rack is my happy place.
I do all my shopping…. All the time? I am an Olympic-caliber shopper and can find bargains wherever I go.
That's one of the reasons I blog because, sometimes sharing a great deal is almost as good as getting the deal itself. And it curbs my credit card bill!
My favorite TV shows: Mad Men, Louie, American Horror Story, Real Housewives.
My favorite movie: Some Like It Hot.
Coffee or tea: Coffee, but Iced Tea in the summer.
I love…. Netflix on my Chromecast.
I dream about…. Hiring a housekeeper that does laundry and puts it away.
What else I do: DIY Home remodeling, photography classes.
Is there anything else to mention - causes you've worked with and made a difference via blogging about?
I support the
American Red Cross "Go Red for Women"
campaign and do what I can to get the word out about this very important initiative.
$PullQuote$