Spotlight on SheSpeaks Blogger - Emerald Barnes of Sweet Tart Beauty

By
SheSpeaksTeam
Jul 21, 2015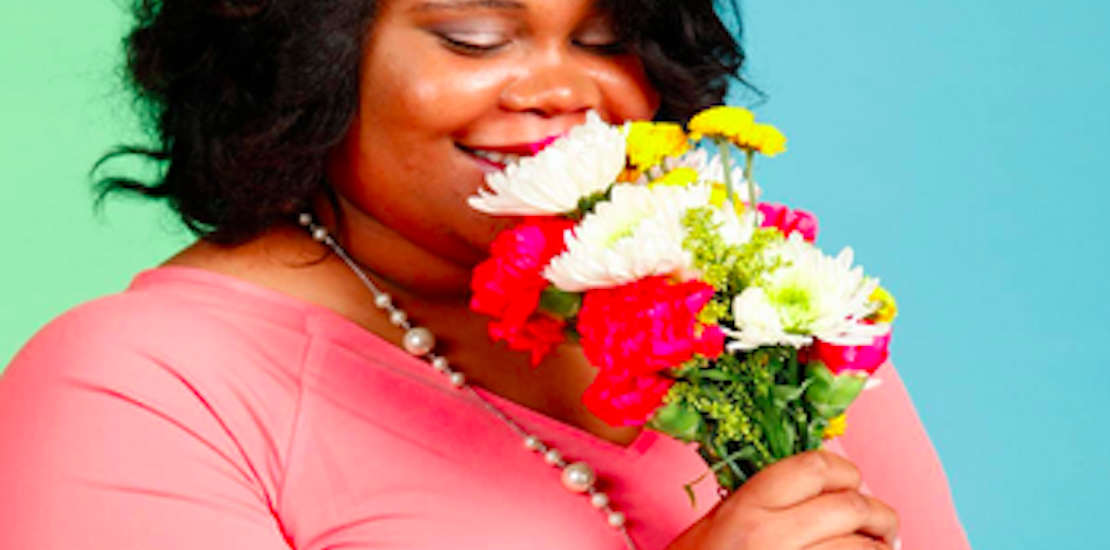 Emerald Barnes is a quirky 20 something millennial living in the Daytona Beach Florida area with a passion for photography, food and fashion and beauty. At the age of 20, she began to experience the effects of a genetic disorder that makes things like walking and at times speaking difficult. It was during this time that her mother encouraged her to create a blog to share her voice and thoughts with the world, and Sweet Tart Beauty was born. When she's not blogging, you can find Emerald curled up in the bed watching New Girl on Netflix and daydreaming about being a successful YA novelist.
She's an active member of our community and recently covered our Gillette Venus campaign on her blog.
$PullQuote$We recently caught up with Emerald, and here's what we found out, in her own words.
Where you'll find me: Facebook - Google + - Instagram - Pinterest - Twitter - YouTube
I live in…. Florida ( Daytona Beach Area).
My niche is… Lifestyle, with a focus on the disabled community.
I write when….. I feel passionate about something or someone. I usually write in the mornings between 7am-10am when it's the most quiet in my house.
How has blogging changed my life: Blogging has opened many doors for me. I have had the opportunity to meet in person with bloggers from around Florida. I have also had the opportunity to present my blog to a group of brands. I talked about the importance of recognizing people with disabilities. Everyone in the room smiled and this made me feel amazing. Blogging is slowly pulling me out of my shell. Which, I could never have expected.
A brand I have loved working with: I really enjoy working with every brand I have had the opportunity to come in contact with. My favorite to date has to be OFRA Cosmetics. I had the opportunity to meet the owner's daughter and learn more about the brand and how they got started. I admire brands that are involved with their customers on a personal level instead of seeing their customers as just another dollar sign.
I began blogging in...The fall of October 2010 after suffering the initial onset of an illness that took away my ability to speak and walk without assistance. I became depressed because I was just enjoying life as a 20 year old when this happened. My family encouraged me to find something I enjoyed to keep my mood up and that's where blogging came into play. It started as a way to share my love for beauty and fashion and eventually evolved into a space for me to talk about my disability and be a voice for other young women with disabilities. Showing that we are beautiful and that we do matter.
How I see the future of blogging/social media: So many people are starting to blog. I definitely see blogging becoming bigger in the near future. I believe every household with have a blogger living in it and social media will become the place to get up to date news on a variety of topics.
Where I work: I am currently a full-time blogger.
I am connected…. To social media and the disabled community. I have a unique perspective because I was not born disabled. Rather, I became disabled later in life.
When I'm stressed, I….. Pray and ask God for strength to endure. Then I go straight to my mom for a little conversation that always lifts me up.
My favorite gadget is…. My Canon T3i . I love photography so this baby brings a smile to my face every time I have a chance to use it.
My favorite travel destination is…. The Philippines or India.
My favorite clothing brand is… Forever 21.
I do all my shopping…. Online. Shopping in a wheelchair can be difficult especially when you want to try on clothing and there is only one handicap dressing room.
My favorite TV shows: I love watching New Girl, Downton Abbey, and Galavant.
My favorite movie: I really love foreign movies, so I'd have to say my favorite movies are Bunty Aur Babli and Cute ng Ina Mo.
Coffee or tea: Tea.
I love…. My family and the support they have given me over the years.
I dream about…. Being healthy and owning my own business. I really want my blog to support not only me but my family some day.
Where you can find my writing: Right now you can find my lifestyle articles on Sweet Tart Beauty and my travel articles on Hype Orlando.
What else I do: Due to my disability it is difficult for me to do any of the activities that I would love to do. I am an avid student of photography and I volunteer my time in the missionary work.
Causes I've worked with and made a difference via blogging about: I hope to use my writing and interviews to make a difference for people living in the disabled community. I occasionally work with Easter Seals Thrive to raise awareness about #DisabilityBeauty. Working with Easter Seals Thrive has allowed me to not only reach a wider audience with my message but has allowed me to meet people I might not have had the opportunity to meet before.