Spotlight on SheSpeaks Blogger - Danielle Smith of Extraordinary Mommy and Danielle Smith Media

By
SheSpeaksTeam
Feb 14, 2015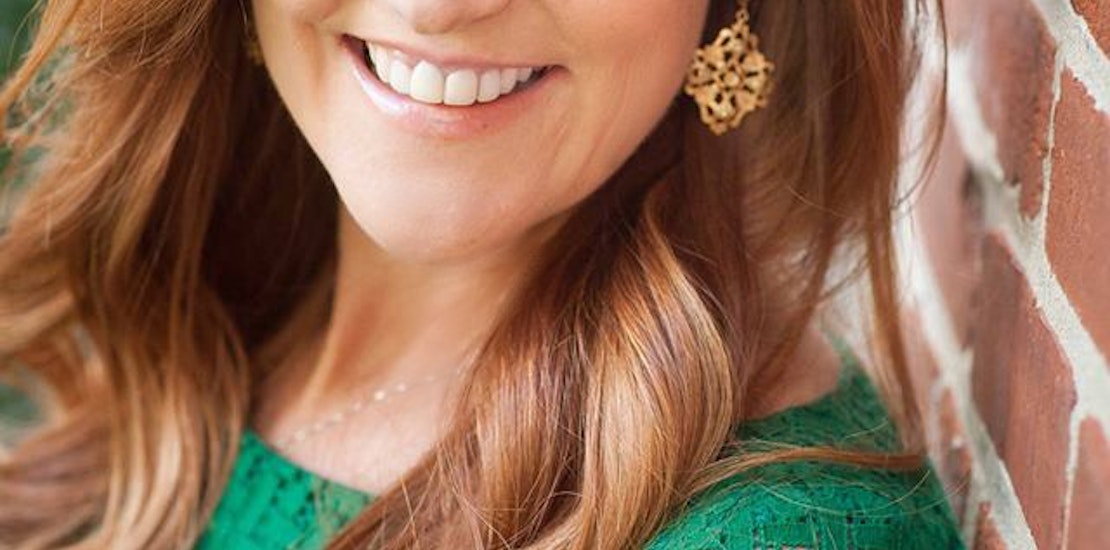 Danielle Smith is a former award-winning television news anchor and reporter turned lifestyle entrepreneur, digital correspondent, host, spokesperson, media trainer, lover of all things video and public speaker who lives to empower women to utilize the power of social and media to follow their passions. She is the author of two books,
Social Media Engagement for Dummies and Mom
, Incorporated and is the founder and primary author of
ExtraordinaryMommy.com
and
DanielleSmithMedia.com
. She has emceed events that included guest appearances by the First Lady, Michelle Obama and Martha Stewart.
Additionally, she has worked as a Red Carpet correspondent at the Academy of Country Music Awards, the 2011 ProBowl in Hawaii and 2010 Winter Olympic Games on behalf of P&G and has championed the fight against Child Hunger, working directly with the Con Agra Foods Foundation. She is a Social Good Ambassador for Johnson and & Johnson and is thrilled to have recently begun teaching classes as an adjunct faculty member at the University of Missouri, St. Louis. As a result of her work, Smith has been featured nationally on the CBS Early Show, Fox News, MSNBC, NPR, and in USA Today, Forbes, and Publisher's Weekly. Though she grew up in Southern California, Danielle lives in the St. Louis area with her husband and two children whom she affectionately refers to as 'small people'. It is a well known fact that Danielle is both the fourth most athletic person in her family and the fourth funniest. Just ask the other three.
We've worked with Danielle often, most recently on this video
with tips
for creating a great product review vlog.
We caught up with Danielle to find out about her life, and here is what we found out, in her own words.
I started blogging in....2007.
I live in: St. Louis, MO.
My niche is: Lifestyle and Parenting.
I write when: I have the peace and quiet to let my mind go….as often as I can.
How has blogging changed my life: Blogging jumpstarted a full-time career path – it has launched a platform and created a brand that has lead to authoring two books, dozens of opportunities to work on video projects I love, speaking all over the country and numerous partnerships with brands I love. It has allowed me to be a full time mother and business owner which shows my small people that I can do both: be a present mother and to never stop being who you wanted to be when you grew up.

A brand I have loved working with: There are so many: P&G, Kelloggs, ConAgra, Johnson & Johnson – all four of these have allowed me to nurtured my desire to 'give back' and I think that is so important.
How I see the future of blogging/social media: Such a loaded question…I think the future of blogging and social media belongs to those who are willing to evolve with the platforms, to learn new tactics and ways to engage and who never stop being a 'student' of the space.
Where I work: Everywhere! But most often in my office at home.
I am connected: All the time and happily so.

When I'm stressed...I take a deep breath, walk away from what is bothering me, play loud music and hug my small people. (If I lived near the ocean – I'd head there…it always calms me.)
My favorite gadget is: My iPhone – I don't go anywhere without it. (Though I was just given a GoPro and I think that might soon lobby for first.
My favorite travel destination is: The Caribbean – I love Turks & Caicos, St. Thomas, St. John and a number of the smaller islands.

My favorite clothing brand is… I don't have a favorite as I aim to buy what makes me feel good – that could be Express, White House-Black Market, Anthropoligie or Tory Burch….or I just might rely on StitchFix to keep dressing me.

My favorite TV shows: Scandal and Blacklist.
My favorite movie: Life is Beautiful.
Coffee or tea: Both – Coffee in the morning, tea in the afternoon and evening.
I love….My small people, the beach, high heels, a good book, wine and spending time with the people I care about most.

I dream about…. Having my own TV show. voicing a cartoon and living in the Islands someday.
What else I do: For work? I speak, have written two books and am planning a media training web series.
Causes I've worked with and made a difference via blogging about: I'm proud that through the brands mentioned above and others, I've had the opportunity to work with (and benefit) Causes and campaigns like PLAY60, Save the Children and those fighting Child Hunger like Feeding America, Project Sunlight and Share Breakfast. I've always believed one of my primary responsibilities, as a parent is to SHOW my small people what it means to give. I'm beyond grateful that the work I do allows me to help in small ways and do a job I love.
$PullQuote$