Spotlight on SheSpeaks Blogger - Christina-Lauren Pollack of Inspirations & Celebrations

By
SheSpeaksTeam
Dec 03, 2015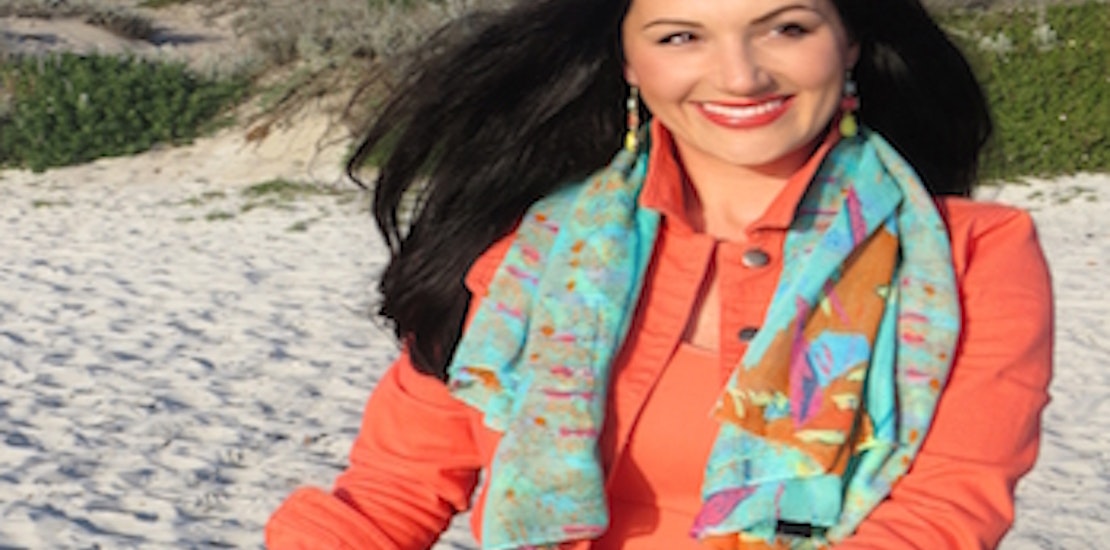 As a Lifestyle Blogger, Christina-Lauren Pollack shares fashion trends & style advice, health & beauty tips, home decorating & entertaining tutorials, travel guides, and special event coverage via INSPIRATIONS & CELEBRATIONS. In addition to blogging, she's a contributing writer for The Los Angeles Fashion Magazine and Carmel Magazine, an EHow.com Style Presenter, and a contributor to the HuffingtonPost.com.
Christina is an active member of our community and recently participated in our #PanteneProtect campaign, amongst many others.
Where you can find me: Facebook - Google + - Twitter - Pinterest - Instagram - YouTube - Tumblr
I live in…. The Monterey Peninsula in California, which is of the most charming, world-famous travel destinations in North America.
My niche is… Any topic pertaining to a fabulous lifestyle, ranging from fashion & style trends to health & beauty tips, and home decorating & entertaining tutorials, to special event coverage & travel guides.
I write... As often as possible, generally 3-5 times per week. Creative writing is one of my favorite outlets, and I strive to provide my readers with consistent content each week.
How has blogging changed my life: In addition to connecting with helpful, supportive bloggers, I've loved collaborating and working with leading brands and influencer networks. This job has given me the opportunity to meet new people in different parts of the world and has enabled me to travel to new places.
A brand I have loved working with: That's so hard to say, because I've worked with over 75 renowned brands, all of which I've enjoyed collaborating with! If I had to pinpoint one, I'd say it was lucy Activewear, because they have always been one of my favorite athletic wear brands, so it was an honor to be chosen by them to do a sponsored campaign.
When did I start blogging: In October 2011, I started thinking about my interests (fashion, beauty, health, home decorating, entertaining, etc.), and had a desire to do something that combined these passions. In addition, I've spent years reading about a range of topics (makeup techniques, skincare treatments, fashion and style, interior design, etc.), and have always enjoyed sharing helpful information and advice with others.
That's how the concept for my lifestyle blog, Inspirations & Celebrations (also known as "The Lifestyle Guide To Being Fabulous"), came about. The mission of my upbeat, contemporary lifestyle blog is to empower and educate women about the many ways they can look and feel fabulous everyday.
How I see the future of blogging/social media: In the early blogosphere days, having a blog was generally perceived as simply a hobby for people who enjoyed sharing their personal diary with the public. More recently, it has morphed into other things, including full-time careers (with notable bloggers getting featured on covers of magazines and even earning millions) to successful businesses run by a team of editors (like WhoWhatWear). I see this trend continuing to grow, and even consider my blog a part of this movement, as my blog was never intended to be my personal diary – rather, a how-to guide for enjoying a fabulous lifestyle.
Where I work: For my day job, I help manage the business operations of my family's global balloon and party supply manufacturing/wholesale company. We supply leading chains, retailers, and distributors with our award-winning, top quality, consumer-friendly party products.
I am connected…. To my family and friends, in particular, and to kind people I meet along the way. I'm a people person, for sure, and I love getting to know people.
When I'm stressed, I….. Most often take a walk in nature or by the ocean, to give myself quiet time for reflection, meditation, and relaxation. I find that by consciously shifting my perspective about a situation enables me to overcome challenges, and thereby reduce my stress.
My favorite gadget is…. My iPhone. It's become my computer on-the-go, my personal assistant (Siri is amazing!), my connection with the world (and to my blog/social media), and the historian of my life (by way of photos and videos).
My favorite travel destination is…. Europe. I'm in love with the romantic, beautiful towns and cities, and could spend months exploring that region.
My favorite clothing brand is… I love a variety of contemporary brands, including J. Brand, Theory, Ann Taylor, Kate Spade New York, Michael Kors, and BCBGMaxAzria.
I do all my shopping…. Online, for the most part, because it's easier to find the exact items I'm searching for.
My favorite TV shows: Are upbeat comedies (like Modern Family and The Big Bang Theory) and reality shows (like RHOBH and Keeping Up With The Kardashians).
My favorite movie: Surprisingly, The Grinch That Stole Christmas (featuring Jim Carrey). From the rich visuals to the hilarious adult humor, that movie is a classic in my mind. I watch that film every Christmas, and it never gets old to me.
Coffee or tea: Depends on the time of day… Coffee for mornings, green tea for afternoons.
I love…. Staying active. I love getting into projects, being out-and-about, going to events, getting people together (I'm known as the "connector" in my circle of friends, as I've introduced most of them to each other), and exploring life and its many adventures.
I dream about…. Racing a Lamborghini. I love luxury automobiles and the world of motorsports (having grown up going to Mazda Raceway Laguna Seca and the renowned Pebble Beach Concours d'Elegance auto show). This would be such an exhilarating experience, that it's definitely on my bucket list of things to do.
Where you can find my writing: I'm a contributing writer to The Los Angeles Fashion Magazine and Carmel Magazine, and my articles have also been published on the Huffington Post.
What else I do: I've been quite involved in my community, having served as the President of the Monterey County Young Professionals Group and co-chairing a large fundraiser for the Junior League of Monterey County. For me, connecting with and supporting my community has not only added value to my life, it has also resulted in several long-term friendships with amazing people.
Now that I'm blogging, I don't have the free time to stay active in these organizations, but I still support non-profits via attending events and fundraisers.
My latest She Speaks post: I have recently collaborated with SheSpeaks on a few fun sponsored campaigns, including COVERGIRL, Gillette Venus Swirl, and Bounty with Dawn. I enjoy the diversity of these campaigns, in addition to learning about revolutionary, new products that make our lives easier and better.
Causes I've worked with and made a difference via blogging about: My greatest personal rewards (aside from public recognition from the media and being invited by leading brands to collaborate with them), has been receiving positive comments from my loyal readers and followers. Their feedback makes me realize that my blog is truly benefitting their lives, which makes me very happy to know.