Spotlight on SheSpeaks Blogger - Chloe Jeffreys of Chloe of the Mountain

By
SheSpeaksTeam
Feb 27, 2014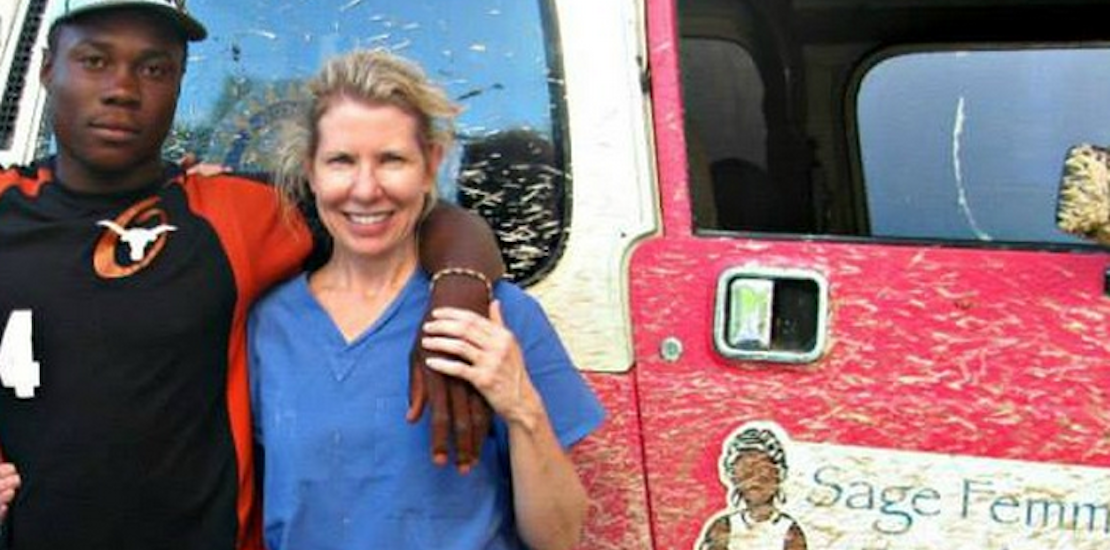 Chloe Jeffreys started her blog,

Chloe of the Mountain

, in 2008 as a way to cope with her emptying nest. Along the way blogging and social media have introduced her to so many wonderful people and opened a world of opportunities that she never could have imagined. Last year after being invited to participate in a podcast with supermodel Christy Turlington on an

Every Mother Counts

social media project, she had the amazing opportunity to travel to Haiti with Midwives for Haiti. Haiti has the highest maternal mortality rate in the Western Hemisphere. Midwives for Haiti trains Haitian midwives to provide life-saving medical care to women and babies in need. She is forever changed by this experience. We caught up with her to find out more about her life and here is what we found out, in her own words.
I live...At the foot of the second most active volcano in the Cascade Mountains.
I started my blog in…2008 as my homeschool career was coming to an end. I had been writing for years on a homeschool forum and needed a place to express my increasingly non-conservative views.
My niche is…. Women's Interests.
I write when….The mood strikes me and I feel like i have something worth writing about.
Where I work: I am a labor and delivery RN. Currently I'm working as a traveling nurse on contract in the Bay Area.
I am connected to… The Universe. We all are.
My favorite brand to work with is… Theraderm. They are marvelous and very hands off when it comes to the artistic expression of the blogger.
My favorite cause to work with is…Shot@Life has been my favorite cause to date and I'm looking forward to going to Washington in March with them. Getting to go to Haiti and work with Midwives for Haiti has also been a highlight of my life and an opportunity that I would never have had if it weren't for my blog. The work being done there is pivotal in changing the lives of Haitian men, women and babies and I was honored to share that with my readers.
When I'm stressed…I work out. A lot.
My favorite gadget is….My new Samsung Note 3. I almost love it more than life itself.
My favorite travel destination is….So hard to choose. I'm in a traveling frame of mind these days now that my nest is empty.
My favorite clothing brand is….Adrianna Papell. I think her aesthetic is so fresh and feminine.
I do all my shopping….At the store. I have to touch and try on to know. I admire people who can shop online though. It definitely saves a lot of time.
My favorite TV shows: I watch almost no TV. But I do love Dexter (who doesn't love a serial killer with a heart of gold?)
My favorite movie: I can watch Groundhog Day over and over and over again.
Coffee or tea? Tea. Preferably real English black tea if I can get my hands on it.
I love….My husband to pieces. He's the most amazing person on the planet.
I dream about…Traveling the world with my husband one country and one adventure at a time.
What else I do: I am the grandmother my new grandson. That's the most fantastic thing that's happened to me. Ever!
How I see the future of blogging:
I think as far as the future of blogging goes we're reaching some saturation point. The parade of blog posts being promoted on Facebook and Twitter seems endless now, and nobody can keep up with that. And now so many bloggers are trying to make a living at it and I don't think that's easy, or even desirable. Who wants to read a blog full of sponsored posts and reviews you can't really trust because they are all so glowing and overly effusive? It's not only boring, but suspect.