Spotlight on SheSpeaks Blogger -Cailin Koy of Sassy Dove

By
SheSpeaksTeam
Jun 23, 2015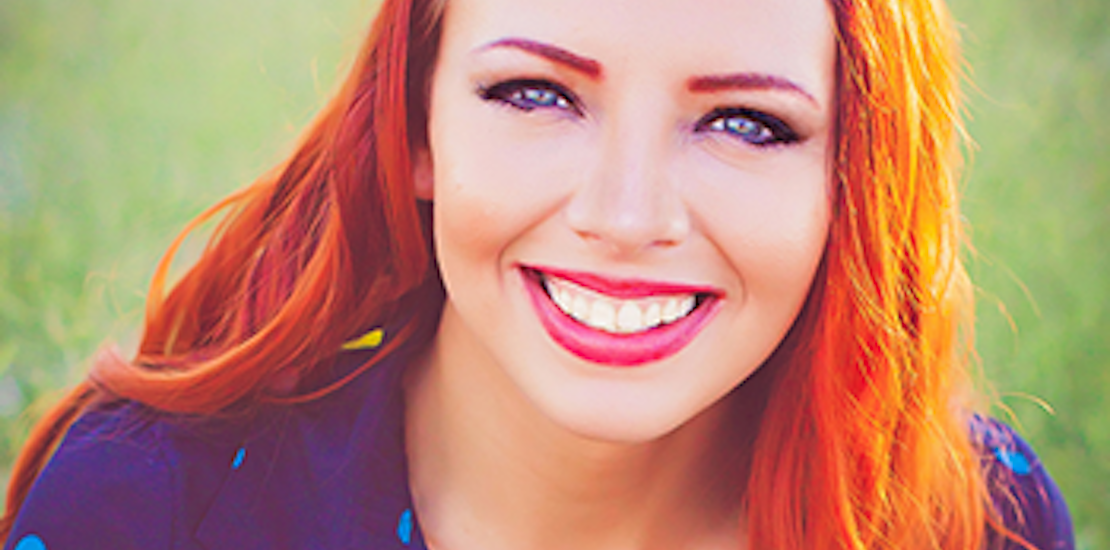 Cailin Koy is a beauty, fashion and fitness enthusiast who takes a snarky, humorous look at the girlier things in life on her blog Sassy Dove. Cailin also works as a freelance writer and social media manager and has taken all of her bountiful blog experience and written two books about blogging: Go from Blog to Brand in 30 Days and The Foolproof Guide to Monetizing Your Blog. She is also the author and creator of Sassy Dove.
We recently sat down to find out more about Cailin and here is what we found out, in her own words.
$PullQuote$Where you can find me: Facebook - Twitter - Instagram - Pinterest - Bloglovin
I started blogging... Way back in 2008 – when I was a freshman in college!
I live in….
Phoenix, Arizona.
My niche is… Beauty, fashion and fitness with a fun, snarky edge.
I write when… Ever I am inspired. So many of my posts are drafted on the go, on my iPhone voice recorder. If I don't record it right when I'm inspired, it disappears.
How has blogging changed my life? In every way possible. Because of blogging, I'm now a self-employed entrepreneur with two successful books published – about blogging.
A brand I have loved working with? I can't answer this question without mentioning L'Oreal, who sent me to Paris for a weeklong trip that I'll never forget. But I've also really enjoyed working with Paul Mitchell because they have established a continuing relationship with me and they do lots of charitable campaigns.
How I see the future of blogging/social media: I think the way bloggers work with brands is going to head more toward long-term ambassadorships and less toward one-shot link-chasing. It would just make the marketing much more strategic and intentional that way.
Where I work: I am self-employed, so wherever my iPhone is.
I am connected…. To anyone and everyone online, via infrequent snarky observations about life. At least I think I'm funny.
When I'm stressed, I….. Go shopping! Even if it's just online shopping, it's utterly therapeutic.
My favorite gadget is…. My iPhone. I seriously don't know how anyone got anything done before these things.
My favorite travel destination is…. From my experience, Paris. It's just pure magic. In my imagination, Tahiti!
My favorite clothing brand is… Oh gosh, I have to pick one? I can't pick five? Okay, it's a toss-up between GUESS and H&M.
I do all my shopping…. Gleefully and as if it's the last time I'll ever get to buy anything. Basically, I'm in perpetual kid-in-a-candy-store mode.
My favorite TV shows: Younger, Girls, The Unbreakable Kimmy Schmidt
My favorite movie: Pulp Fiction
Coffee or tea: Coffee, forever and always. Iced, please.
I love…. The little things in life: my cats purring, the sun on my skin, the feeling of that first big lift up on an airplane during takeoff.
I dream about…. Forgetting things and animals (not necessarily at the same time). Like, a LOT.
Where you can find my writing: Sassy Dove, West Valley Moms Blog, and in my books!
What else I do: Social media management, and I'm working on my third book – finally, one about beauty.
Causes I've worked with and made a difference via blogging about: I'm very proud of the work I did on Total Beauty Total Cure, where I headed their Brand Outreach committee and secured over $40,000 in product and cash donations toward the Breast Cancer Research Fund.