Spotlight on SheSpeaks Blogger - Brooke Pakulski of Blushing Noir

By
SheSpeaksTeam
Sep 01, 2015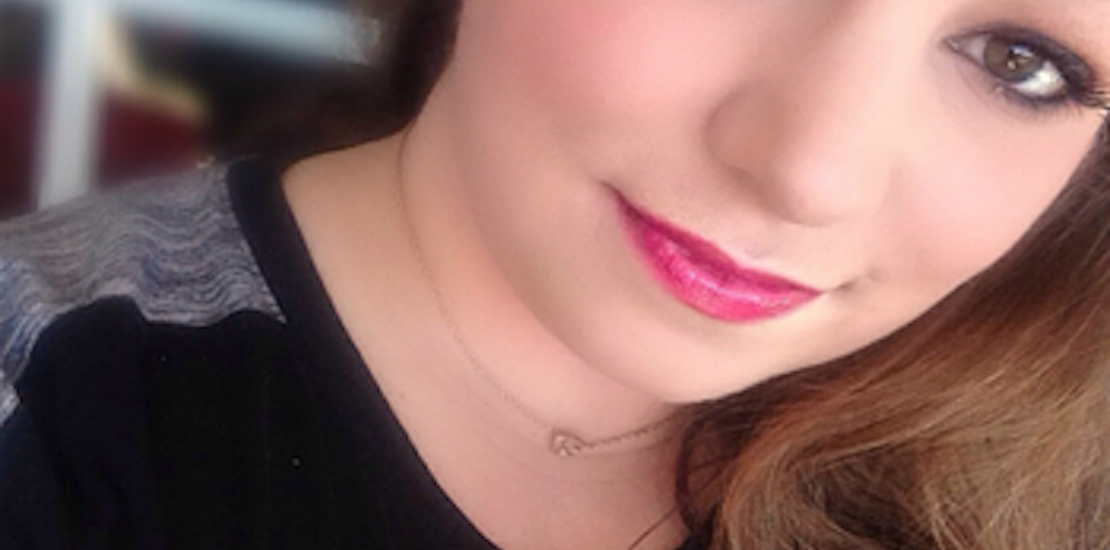 Since elementary school, Pittsburgh, PA based blogger Brooke Pakulski has been enabling people. In 2009 Blushing Noir, a beauty and lifestyle blog, was born to connect with others who share the same passions and, of course, take the art of enabling to the next level.
Brooke was named Allure Magazine's Most Buzzworthy Blogger in 2012 and has since enjoyed working with amazing people and brands including SheSpeaks, POPSUGAR, Pretty in My Pocket, Redbook, BlogHer and more.
She recently worked with us on a sponsored post for Pantene and is an active member of our community. We recently sat down to get to know her better, and this is what we found out, in her own words.
Where you can find me: Twitter - Facebook - Instagram - Pinterest - Google +
I live in…. Pittsburgh, PA (da 'burbs)!
My niche is… Beauty & Lifestyle
I write when….. When don't I write?! Even if I'm relaxing if I get the urge I hurry and write something. Anything. The next day while the kids are at school and I can focus I expand on my thoughts for a future post.
How has blogging changed my life: I've always liked to work. When my son was born I stopped working to be a stay at home mom for him and then for my daughter. Being a SAHM is so important, but I still felt like I wasn't connecting with people that had the same personal passions as me and I also felt like I wasn't contributing to the house (even though, looking back, I was). Starting my blog gave me the opportunity to connect with people who loved the things I loved and on the same level. Keeping up with my blog gave me the opportunity to have amazing experiences and also bring in a bit of an income.
A brand I have loved working with: So many brands have been incredible to work with! *knock on wood* I've never had a completely negative brand experience (though I've heard stories) and quite a few reps are a joy to talk with even outside of products. A few that stick out to me are IT Cosmetics, Aveeno & PIXI Beauty.
When did I start blogging: Officially I started in 2009 but I wasn't very consistent until a year or two later.
How I see the future of blogging/social media? It is just growing by leaps and bounds – so quickly it's hard to keep up with sometimes. I love that brands are recognizing that bloggers who are passionate about their products are the best promotion there is, particularly when the blogger has a loyal following due to honest experiences and reviews.
Where I work: For blogging I work primarily at home or on location (as needed) and then I also do some part time work with PUR Minerals so I travel around to the ULTA Beauty locations within the Pittsburgh area.
I am connected…. When I need to be. I mostly use the internet for work related things and to keep up with extended family and friends. Beyond that I'll check things once in a while or play games when the kids are in bed.
When I'm stressed, I….. Take a bath in the dark (for real I either like it pitch black or maybe one candle) with some awesome smelling goodies from LUSH or anything Eucalyptus scented. It helps me breathe!
My favorite gadget is…. My iPhone. I like need my gadgets to be basically idiot-proof.
My favorite travel destination is…. New York City! I can't get enough of that city! I'm a traveling fool and I don't get to do it nearly enough. I also adore going to Disney. Beach wise I really loved when my family would go to Bethany Beach, Delaware. This Fall we're planning a driving trip through New England and in my head I have future plans for west coast and international travel. It's all based on hitting the lottery. Obv.
My favorite clothing brand is… Mostly I live in Victoria's Secret PINK hoodies and yoga pants. When I need to be a little spiffier I like to wear INC from Macy's or I'll grab something from New York & Company so I can pretend I look like Eva Mendes.
I do all my shopping…. Online. 90% of it anyway. Stores always seem to be out of stock and I'm just no good at looking through racks. Online it's all laid out for me.
My favorite TV shows: The Following, Secrets & Lies (starring my boyfriend Ryan Phillippe shhhh), Scorpion.
My favorite movie: Overboard, Can't Buy Me Love, Sixteen Candles… all that 80's comedy magic.
Coffee or tea: Coffee or I'm almost worthless. Lipton Sleepytime Tea when I'm sick!
I love…. My family (including my fur-baby Myla!) and my friends. A good wine, too. And noodles.
I dream about…. Traveling as much as possible and experiencing everything other countries and cultures have to offer in terms of beauty, lifestyle, food.. the sky is the limit. To be able to do that and document the journey on my blog would be incredible. On a smaller scale I dream of uninterrupted sleep. If you're reading this and you have kids I know you get me.
Where you can find my writing: Blushing Noir, POPSUGAR, iFabbo.
What else I do: In addition to blogging and being a PRO Artist with Pur Minerals I also like to volunteer at my kid's school for party days, field trips or to help out in the classroom.