Spotlight on SheSpeaks Blogger - Bridgette Duplantis of The Experimental Mommy and iRetreat

By
SheSpeaksTeam
Apr 15, 2015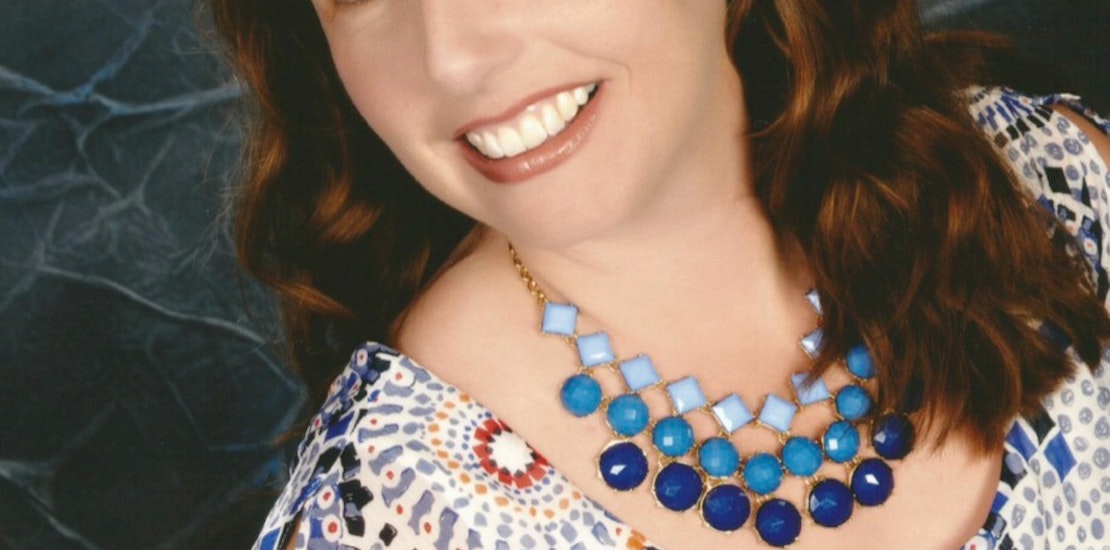 Bridgette Duplantis is the Co-Founder of blogger network Double Duty Divas and social media conference iRetreat. She is also the Owner/Editor of Experimental Mommy, the popular parenting blog which was recently named one of Cision's Top 50 U.S. Mom Blogs. With a background in Biology and over 17 years in scientific research, she loves to examine and experiment with the help of her two Scientists-in-Training. A native New Orleanian, Bridgette loves food, travel, dance and spending time with family.
Bridgette was recently part of our Tylenol and Febreze Holiday campaigns. We are also proud media sponsors of her annual reviewer's retreat called iRetreat, taking place in New Orleans from June 28th-30th.
$PullQuote$We recently caught up with her to find out more about her life as a blogger and iRetreat, as well as tips and fun facts about the upcoming conference, and here is what we found out, in her own words.
Where you can find me: My Blog - Double Duty Divas - iRetreat - Twitter - Facebook - Instagram - Pinterest
I started blogging in….My personal blog began as "The Not-So-Blog" in 2008 which I rebranded to "Experimental Mommy" in 2010. The blogger network I founded with Cecelia Mecca, "Double Duty Divas", was formed in 2009 and our first blog conference which was then called Reviewer's Retreat (now iRetreat) began in 2010.
I live in…. New Orleans, LA.
My niche is…I began as a product review blogger which has gradually changed over time to parenting, lifestyle and lagniappe.
I write when…..I have time! As a Mom of two with a full time job and two businesses to run, time is a valuable commodity.
What else I do: I am the definition of a science geek. By day, I am an Environmental Scientist.

My latest SheSpeaks post: Make that Smile Count with Tylenol and It's Beginning to Smell A Lot Like Christmas, a Febreze Holiday Giveaway

How has blogging changed my life: When I began my personal blog, I had NO IDEA where it would lead. I decided to attend BlogHer in 2009 to learn more about the blogging world and met Cecelia Mecca who would become not only a good friend but my business partner. Blogging has opened up so many doors for me and I have had incredible experiences I never would have had without my blog and business (like sleeping in Cinderella's Castle!).
A brand I have loved working with: I have loved working with Pampers. As a member of its Baby Board for several years now, I have had the chance to go behind the scenes and see the research, dedication and passion the company has for its products. Pampers also truly values its partnerships with bloggers and values the power of the online influencer.
How I see the future of blogging/social media: Like any industry, blogging is constantly evolving. I am seeing an uptick in requests for visually appealing content and video. As a result, I feel it is important for bloggers to invest in building their photography and video skills and gaining influence across social media platforms such as Instagram, Pinterest and YouTube.
When did iRetreat come about: The very first iRetreat (formerly Reviewer's Retreat) was held at the Great Wolf Lodge in Pocono Mountain, PA in 2010.
What was the conference a result of: Cecelia and I were concentrating on building a network based on the principle of "Power in Numbers." The bloggers in our network were gaining readership, followers and knowledge from each other and expressed a desire to meet in person. Cecelia and I were (and still are) dedicated to uplifting the members of our network and realized the importance of real life connections. So, we held our breath and jumped in to planning a conference.

How was it started: To be honest, it was started quite by accident. What was initially supposed to be a meet up of our blogger network turned into the addition of speakers and sponsors and before we knew it, we owned a full blown conference.

How does the conference differ from other blogging conferences: Now in its 5th year, the biggest complement we get after each and every event is that the attendees love the inclusive, friendly and supportive environment. Our small group hands-on workshops really allow attendees to dive into a topic and leave with real takeaways and an action plan to improve their blog and businesses immediately.
What are examples of brands that will be in attendance: Brands who have been represented over the past five years include Pampers, KIA Motors, Rite Aid, GoRVing, Keurig, CVS, Musselman's, Carnival Cruise Lines, SheSpeaks, and Bricks 4 Kidz to name a few. This year we are happy to welcome Save the Children, Vanguard, New Orleans Hotel Collection, and Pure Vita to our incredible line up. More sponsors will be announced soon!

Do you have a partner: Yes! Cecelia Mecca is the co-owner of both the Double Duty Divas, LLC and iRetreat Blog Conference. And we could not do it without our incredible team including Renee, Angie and Jena.
Tell us about the conference and who it appeals to: iRetreat 2015 will be held June 28-30 in New Orleans, LA. Attendees will be treated to phenomenal content which will help them focus on being the "CEO of You." iRetreat focuses on the blogger as the business owner and gives attendees the tools they need to accomplish their goals. Of course, no conference is complete without a little fun and networking, too. This year, attendees will be immersed in the New Orleans culture and will participate in a Second Line Parade which can only be described as a mobile party led by an authentic brass band. And we have a few surprises up our sleeve, too!
What are some highlights from prior conferences? Our keynote speakers are always full of energy and inspiration. From Ted Rubin to Stacy Debroff, and Jennifer James to Danielle Smith, Vera Sweeney and Audrey McClelland, they have all been fantastic. But other than watching our attendees have their own personal "Ah-Ha!" moments during sessions, I have never laughed so hard as I did observing bloggers swinging from a flying trapeze at iRetreat 2013. And if you know an iRetreat past attendee, you will have to ask them about our infamous scavenger hunts.
Who is on the agenda this year? We are so excited to welcome an awesome lineup of speakers this year which includes Dan Morris and Rachel Martin of Blogging Concentrated who will talk about what to do when your post goes viral, Jill Levenhagen to help you get the most out of Pinterest Smart Feed, Nicole Bullock to demystify Google Webmaster Tools, and Jeff Funk to show you how to create stunning videos on a budget plus much, much more!
What tips do you have for attendees: RELAX! iRetreat is an intimate conference that has a truly welcoming vibe. Speakers, attendees and sponsors will have ample time to network and learn from each other and I am always in awe at how much collaboration takes place during the conference. Come ready to get down to business and as we say in New Orleans, "Laissez les bon temps rouler!"