Spotlight on SheSpeaks Blogger: Amber Edwards of Busy Creating Memories

By
SheSpeaksTeam
Nov 01, 2016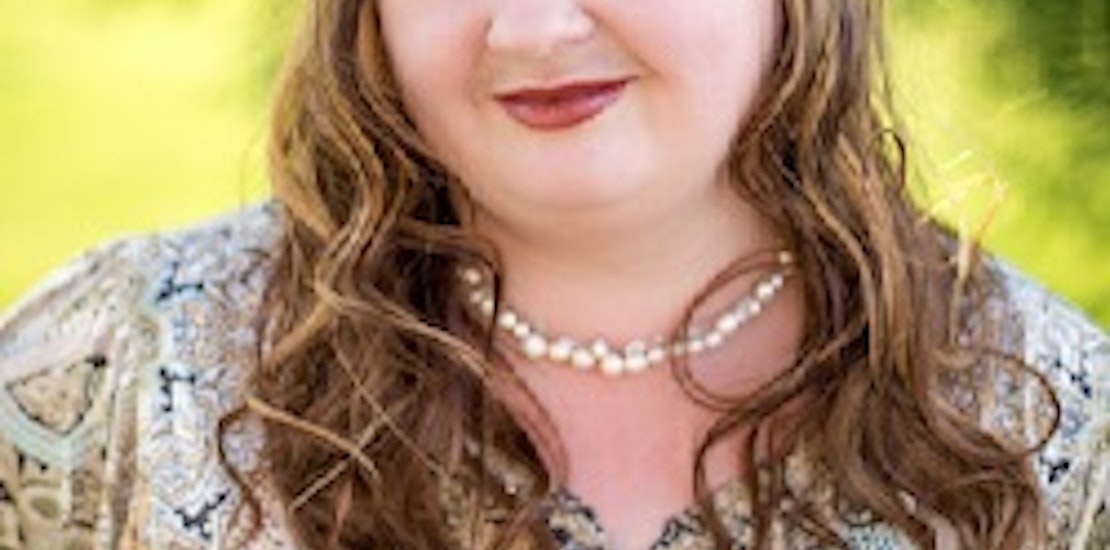 Amber Edwards has a quirky obsession with BBC classics, sci-fy, dystopian novels, young adult fantasy, Dr. Pepper, chocolate, and homemade popcorn! She is dedicated to her husband, four children, and helping families take the time to create cherished memories in an ever busy world. You can find her baking, crafting and parenting projects at Busy Creating Memories.
Amber is an active member of our community and recently participated in our Walmart campaign. We wanted to get to know her better, so here is what found out, in her own words.
Where you can find me on social media: Facebook - Twitter - G+ - Pinterest - Instagram - YouTube
I live in… Northern Salt Lake City, Utah
My niche is… Family Lifestyle, Food and Crafts
I write when… The older kids are in school and the newest baby is at nap time. Or late at night when an idea just won't leave my brain alone and sleep eludes me. And many quick moments in-between via my phone.
How has blogging changed my life... Blogging has opened a door to allow me to stay home to raise my kids while still helping to provide for our family. It has also given me an outlet to be just me all while balancing being a Mom, wife and homemaker.
A brand I have loved working with is… I enjoy working with many different brands. I love experiencing new brands and the wonderful new inventions of the modern age! I love to see how they benefit families. I also love working with brands that we are already currently using in our house. It's always a joy to work with a brand I've been in love with since I was a child! It's almost like meeting your Idol when you get to work with brands you currently use and have loved for a long time.
I started blogging in… 2011
How I think the blogging landscape has changed… My ability to have moments to continue to improve myself - hobbies, talents and mind; while balancing life as a full time Mom and homemaker.
How I see the future of blogging/social media... I see the market ever expanding as brands discover that influences voices are more effective than traditional advertising. I see a strong trend for videos rising more and more prevalent.
Where I work... Wherever I can find a clear space. I don't have an office, so I roam our house like a nomad with my laptop going from counter, to chair, TV dinner tray table, to photo cupboard.
I am connected… Often but working towards a balance! I work all day M-F in social media or blogging. Saturdays are my "fun" days when I turn work off and connect with friends/family on and offline. I disconnect completely on Sundays, Holidays and for a full week in July when we go camping without any service. This allows us to unwind and connect better as a family.
When I'm stressed, I… Grab a cold Dr Pepper, home popped Popcorn, a bit of chocolate and a great book on my Kindle paper white (usually Dystopian, Regency Romance, or YA Fiction/Fantasy)! Sometimes if I can sneak away from the kids I'll even add in a nice bubble bath to the mix.
My favorite gadget is… My DSLR! I just love my camera. But my iPhone, MacBook and Kindle Paper white are all very close up there.
My favorite travel destination is… Germany! We lived there for 3 years when the husband was in the US Army. I LONG to return. But I also desperately long to visit England, Scotland and Ireland as I have strong family origins from those countries. Even family there I've never met.
My favorite clothing brand is… Anything that is comfortable and fits! Though I do love the more boho/chic, vintage Renaissance or steampunk styles.
I do all my shopping… Online whenever possible! Have you tried hauling 4 kids out to the store on your own? Trust me - online shopping is like Santa's Gift to Mom every day of the year!
My favorite TV shows... Doctor Who, Big Bang Theory, The Office (still a classic), Last Man Standing, NCIS, America Got Talent
My favorite movie... The Princess Bride.
Coffee or tea... Neither. I'm all about the Dr Pepper or Fresh Mountain Spring Water.
I love… My family, Friends, the mountains, Dr Pepper and Doctor Who!
I dream about… Traveling! I love to travel the world.
Where you can find my writing... I currently write only for Busy Creating Memories. Between that and my other job and being a mom, I don't have time to do much else.
What else I do... I'm a campaign Leader for Social Fabric/Collective Bias. I'm also a full-time mom to 2 tween/teen boys, 1 special needs daughter, and a new baby girl.