Spotlight on SheSpeaks Blogger: Alli Smith of An Alli Event

By
SheSpeaksTeam
Nov 08, 2016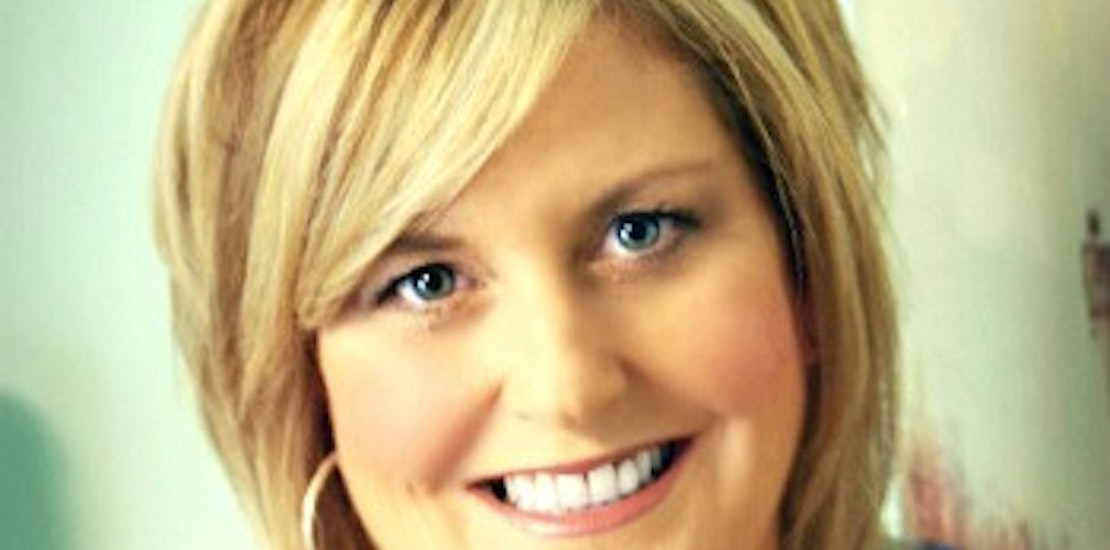 Alli Smith has a passion for writing and is known for throwing fabulous parties. She adds a dash of humor and combines them all at anallievent.com. She shares frugal party planning tips and tricks, along with menus, recipes and tablescape ideas. Her helpful hints for extraordinary events will help you take her ideas and make them your own.
Alli recently participated in our Walmart campaign. She's an active member of our community, and we wanted to get to know her better. This is what we found out, in her own words.
Where you can find me on social media: Facebook - Twitter - Pinterest - Instagram
I live in… A small town in South Carolina. I'm only an hour's drive from Charlotte, NC and Columbia, SC, so I'm close enough to get my city fix when I need it.
My niche is… Party planning/recipes/menus/tablescapes
I write when… Every chance I get. I currently have 80-something drafts. Who knows if all of them will ever be published. I've loved writing since I was a little girl.
How has blogging changed my life... I started my blog as a hobby to share recipes and party tips. I never knew I could make a very nice income blogging. And when I get comments from people who have tried my recipes or party tips and loved them - that's the greatest feeling in the world.
A brand I have loved working with is… It's so hard to pick just one. But when Diet Coke loved my post so much that they purchased my photos for their in-store display, I have to confess that I did the happy dance.
I started blogging in… January, 2013 even though I don't really count the first six months. I had no clue what I was doing and all I heard was my sister and crickets urging me on.
How I think the blogging landscape has changed… Constantly. It's hard to keep up sometimes.
How I see the future of blogging/social media... Food videos seem to be all the rage and I keep telling myself to make a few. I have the equipment. I just don't have the want to. I'd rather write than make movies.
Where I work... Mainly on my sofa. I'm in the process of turning an empty-nest bedroom into an office. Let's see if I'll actually work in there. At least I'm pinning awesome office ideals.
I am connected… Too much. I often work 14 hour days, but lately I've actually pulled way back and have finally found a happy medium.
When I'm stressed, I… Tend to get snappy and have to take a deep breath and reel it in. I don't mean to, I promise.
My favorite gadget is… Camera stuff - new lens, new light, new tripod. I even get excited about lens caps.
My favorite travel destination is… A tropical island to rest and unwind. My husband and I try to visit a different Caribbean island every year.
My favorite clothing brand is… I don't have a favorite, but I can take one look at something and know if it will look good on me. Does that mean I'm getting old?
I do all my shopping… Mostly online. My CPA told me that I officially hold the title of "spent more money on Amazon than any of my other clients." Ouch. Amazon doesn't collect sales tax in SC, so I have to report it on my tax returns. Boo.
My favorite TV shows... Chopped, Next Food Network Star, ID Channel and I'm addicted to Drop Dead Diva on Netflix.
My favorite movie... I'd rather read the book than watch the movie, but I have several favorites - Steel Magnolias, Fried Green Tomatoes, and Taken.
Coffee or tea... Decaf Coffee - or sissy coffee according to my coffee connoisseur husband
I love… My family and coconut shrimp
I dream about… Beach front living - any beach - anywhere
Where you can find my writing... Parade Magazine, Huff Post, Baby Lifestyles Online Magazine and I've written articles and shared recipes on several blogs.
What else I do... I speak at women's conferences and occasionally at my church. I enjoy leading a Wednesday night prayer group. Interior design is a hobby and you can usually find me painting something or rearranging a room in my home. When a guest told me that my dining room looked like it belonged in a magazine, I was extremely flattered and wondered if she needed glasses.
I've worked with and made a difference via blogging about... Menopause. I partnered with Pfizer and appeared on a video with Dr. Barb DePree and three other bloggers. We talked about sex after menopause.