Spooky, Scary, Sweet. How Do You Love Halloween? With a $75 Gift Card Giveaway. #SheSpeaksSpooks

by
SheSpeaksTeam
is this the date @ED : BlogVO [categoryId=70162, blogId=145626, blogTitle=Spooky, Scary, Sweet. How Do You Love Halloween? With a $75 Gift Card Giveaway. #SheSpeaksSpooks, publishingDate=October 30, 2019 12:00 AM, maxResponses=null, noOfComments=null, fileId=36282, blogClosingDate=null, blogCommentClosed=null, blogCategoryId=70162, queryId=0, blogCategoryIdIndex=0, sharedCategoriesList=null, blogStatusId=34, commentsClosedFlag=false, categoryIdForLog=0, blogModuleCategoryId=0, blogFileVo=null, latestCommentsList=null, verticalCatSeoURL=null, currentDate=11/26/2022, blogLink=null, authorName=SheSpeaksTeam, authorLognId=SheSpeaksTeam, authorAcctId=67580, vosTypeid=3, searchTestId=0, searchStatusId=0, searchAuthorType=0, authorBlogNumber=0, surveyData1=null, surveyData1Desc=null, surveyData2=null, surveyData2Desc=null, pullQuoteMemberId=null, filePath=null, fileName=null, vosType=0, subhead=null, offerSubhead=null, description=null, creationTime=null, authorFname=SheSpeaks, verticalCategoryId=null, sectionId=0, imageFileVO=FilesVO [fileId=36282, filePath=null, fileName=null, fileLength=0, fileWidth=0, createdBy=0, createByUser=null, creationTime=null, lastModifiedBy=0, lastModifiedByUser=null, lastModifiedTime=null, mimeType=null, fileRef=null, fileSize=0, extension=null, title=null, body=null, completeFilePath=/pages/img/redesign/blogs/halloween newsletter image_10292019131323.jpg, height=350, width=350, maxHeight=480, maxWidth=360, displayWidth=350, displayHeight=350, fileStatusId=0, searchKeyword=null, searchFlag=false, queryId=0, isExists=true], seoURL=Spooky-Scary-Sweet-How-Do-You-Love-Halloween-Gift-Card-Giveaway, seoTitle=null, pullQuotesList=null, pullQuote=null, pullQuoteId=0, searchFlag=false, authorByLine=null, authorDesc=null, authorLink=null, authorFileVO=FilesVO [fileId=42371, filePath=null, fileName=null, fileLength=0, fileWidth=0, createdBy=0, createByUser=null, creationTime=null, lastModifiedBy=0, lastModifiedByUser=null, lastModifiedTime=null, mimeType=null, fileRef=null, fileSize=0, extension=null, title=null, body=null, completeFilePath=/pages/img/membersnaps/SheSpeaks_Logo_Symbol_Only_10182021080530.jpg, height=1777, width=1777, maxHeight=50, maxWidth=50, displayWidth=50, displayHeight=50, fileStatusId=0, searchKeyword=null, searchFlag=false, queryId=0, isExists=true], authorFileId=42371, authorType=0, storyImgFileVO=null, storyImgFileId=0, videoHtml=, authorImageFileId=0, authorImageFileVO=null, previousCategoryId=null, previousBlogStatusId=0, fromBlogDetails=0, blogCategoryName=Entertainment, blogCategoryUrl=null, blogCategoryDesc=null, defaultImage=false, tags=null, optionIds=null, tagOptionId=null, tagId=null, tag=null, tagID=0, tagDetails=null, tagIds=null, testId=0, extBlogURL=null, extBlogStatus=0, bloggerSince=null, extBlogLimit=0, authorTestsList=[], blogURL=, blogName=, bloggerProfileId=0, sliderBlog=false, eventonHome=false, vosonHome=false, partyAndGiveawayDate=11/17/2019, imageCredit=null, pullQuoteMemId=null, offerSubHead=null, subHead=null, displayOrder=0,includeInGoogleSearch=false]
Oct 30, 2019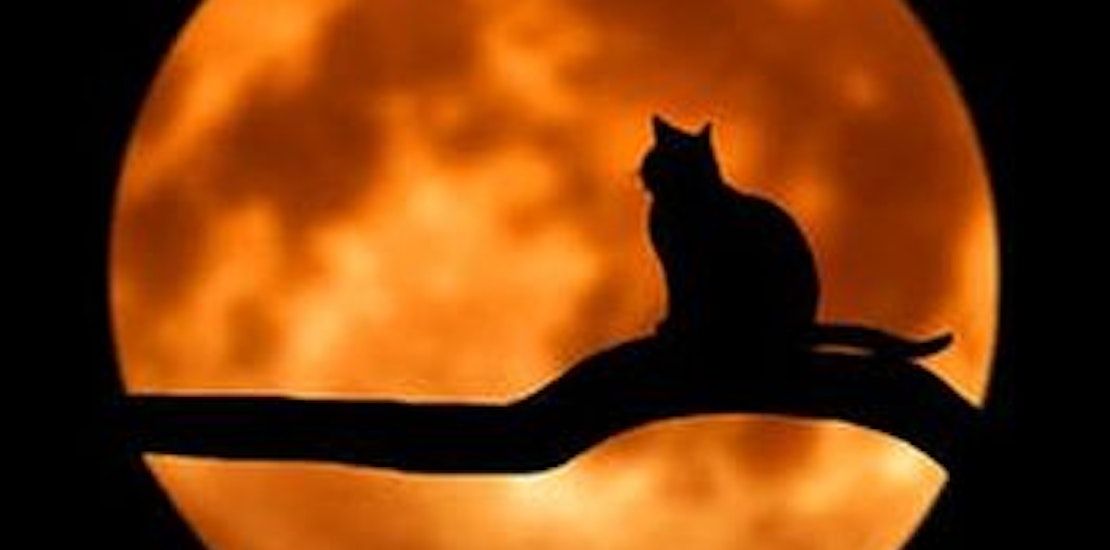 Do you love scary haunted houses where you scream in terror? Or do you prefer a calmer Halloween, with pumpkin-carving and pets in cute costumes? Whatever your Halloween preference, we've got you covered!
Tell us your favorite way to celebrate Halloween and you can win a $75 gift card to your choice of store... so you can start shopping for the holidays (Gulp!)
Halloween Make-Up: To a whole new level
We've seen incredible Halloween make-up before, but we love this video from evelinesmakeup because it shows you how the magic is done. If you're adventurous, you can follow along to create your own look, but even if you're not, it's still fascinating to see the change that someone can make. Beware, this pumpkin look is not for the timid.
Podcasts: Not for kids
Modern day ghost stories are no longer told around the campfire. Instead, get spooked anywhere by listening online to a podcast. We have two favorites: Let's Not Meet: A True Horror Podcast recounts true horror stories written by those who "made it out alive." Ghosts in the Burbs tells stories about the residents of Wellesley, MA and the ghosts/monsters who haunt them. If you prefer to read your terror, you can also find Ghosts in the Burbs in blog form.
Costumes: For cuties you love
We love The Mobility Project, which is an organization that works to expand independence and mobility for all. And we are always impressed with their annual Pinterest page, which showcases the most creative wheelchair Halloween costumes. We also can't stop oooing and ahhing over the one-of-a-kind costumes crocheted by NICU nurse Tara Fankhauser for her patients at the Children's Healthcare of Atlanta. Check them out on the hospital's Facebook page.
Pumpkin Carving: No boring jack-o-lanterns here

There are so many talented people who make complex art out of a simple vegetable. Here's one of our favorites, liza_slaughter_barker. This image is actually just one side of the pumpkin. On her Instagram page, you can see the other sides - in total there are three women of all different ages and ethnicities.
Or if you are near upstate New York, you should stop at the town of Sleepy Hollow, which is right now celebrating the 200th anniversary of Washington Irving's legend. Visit the cemetery tours, haunted hayrides and ghost tours. And make sure to see the Great Jack O' Lantern Blaze where there are over 7,000 hand-carved, illuminated pumpkins.
Pet Dress-up: For pet parents
Americans will spend $490 million on costumes for their pets this Halloween, according to the National Retail Federation, and it's so easy to see why. These costumes from sammiefat and Costume-Warehouse.com make our dogs and cats even more Instagram-worthy.
What's your favorite way to celebrate Halloween? Tell us and enter to win your choice of $75 gift card!
Update: Thanks to all who entered! Congrats to our winner, SheSpeaks member Nupur83!
*One lucky contestant will be chosen at random to receive a $75 gift card to the store of your choice, provided that the gift card is easy to purchase online. Giveaway is open through November 17th, 2019 to U.S. residents at least 18 years of age. Entrants must be a member of SheSpeaks. If you are not a member, click to join. Winner will be notified by email