By
jonbonjovious
Sep 08, 2011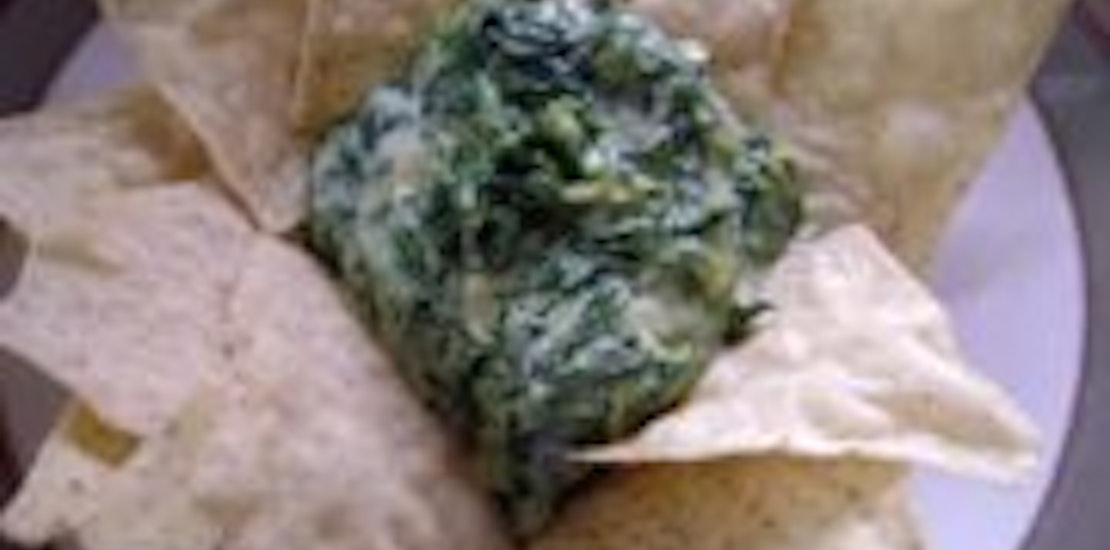 In a small town, just outside of Asheville, North Carolina, there is a place called Longnecks. From the outside it doesn't look like much, however, inside the smells will enchant and the food is worthy of a king. While most of the recipes are the chef and co-owner, Miss Terry's, secret, this Spinach Cheese Dip was divulged.
It's a recipe that is versatile. It can be made ahead of time, stored in the refrigerator and heated as individual portions, or it can be placed in a 13"x9" dish and baked to entertain a crowd. It can be served with tortilla strips, corn chips, on crackers and I've even used it inside fajitas.
Ingredients:
3 pounds frozen, chopped spinach (thawed and drained)
1 pound cream cheese
4 cups shredded cheese (we mix two varieties (monterey jack and mozzarella)
2 tsp hot cayenne powder
Directions:
Place all ingredients in a bowl and use a mixer until well-blended.
Serve in portion sizes by heating in microwave for 1.40 seconds (time's may vary due to differences in microwave).
If serving a crowd, place in a 13"x9" dish, sprinkle with bread crumbs and bake at 350 degrees for 25 minutes, or until bubbly.
Serve with tortilla strips, chips, toast or crackers.
Refrigerate any unused dip.