Spinach Salad with Craisins and Feta

By
AnAmericanHousewife
Apr 08, 2012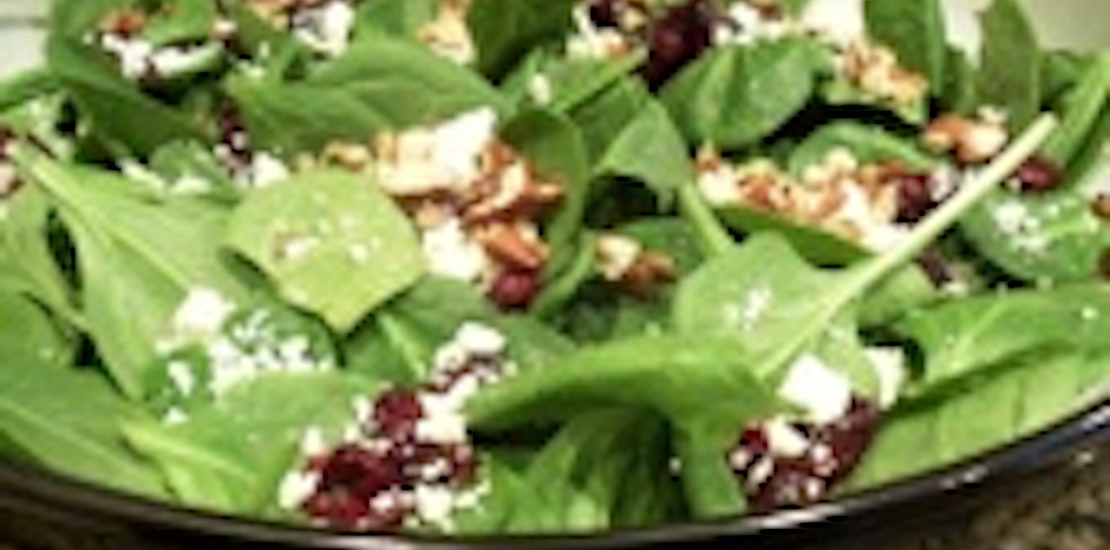 How can a dish so simple be so beautiful and so healthy? A light lunch or dinner made perfect with this spinach salad bursting with surprise flavor from dried fruit and a splash of balsamic dressing.
$PullQuote$
Spinach Salad with Craisins and Feta

1 package or desired amount of fresh baby spinach leaves
Feta Cheese, crumbled
1/2 c Craisins (or dried cherries, blueberries. I've even used fresh pomegranate seeds and fresh strawberries in the past)
Balsamic dressing of your choice (original, creamy, raspberry, pomegranate, etc.)
Pecans or toasted, sugared almonds, chopped

Start with a bowl or serving plate of desired amount of spinach leaves. Sprinkle on feta and dried fruit and nuts according to how it looks and how much you desire. Just before serving drizzle with a favorite Balsamic or Creamy Balsamic dressing.