Spinach Egg Breakfast
submitted by scrapbookchick {1 Recipe}
Prep Time:
10 Mins
Cook Time:
30 Mins
Total Prep + Cook Time:
40 Mins
Level:
Easy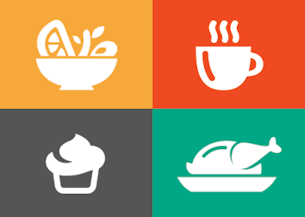 Makes: 8 squares
Description: This is the easiest breakfast casserole you will ever make and is delicious! Gives you you vegetables and protein all in one bite! You can substitute egg beaters for the eggs.
Ingredients:
6 Eggs
1 package Frozen Spinach
1 small can mushrooms
1/2 cup minced onions
1/2 cup chopped red, green, yellow peppers
1/2 cup jalepeno pepper jack cheese or sharp cheddar

Instructions: Beat eggs in bowl
Microwave frozen spinach to thaw
Mix spinach, mushrooms, onions, peppers and cheese with eggs.
Spray 9" x 11" pan with cooking spray.
Pour egg, spinach mixture in pan and bake at 350 degrees for 30 minutes

You can add as much vegetables as you like. It's yummy!
Other recipes in breakfast & brunch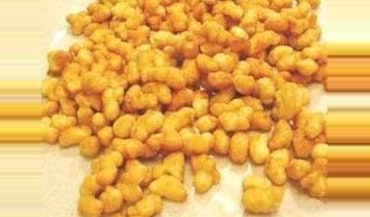 By
MissySuntide
Dec 22, 2011
Vintage, retro---reminds us all of Grandma's: it's caramel puffcorn! It's also kernel-free; no junk left in your teeth. Seriously: this is what we are …
Read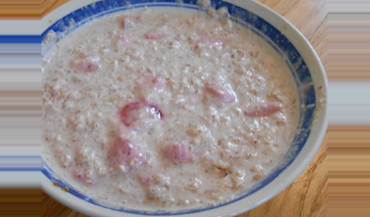 By
kandrews82
Sep 09, 2014
My go-to healthy breakfast is refrigerator oatmeal. I love it because it's a combination of greek yogurt and steel cut oats that is just delicious. I'm…
Read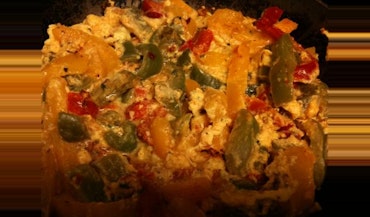 By
csherman
Oct 07, 2011
Want to get some vegetable servings in at breakfast? This is a great, healthy breakfast (you'll see it uses Egg Beaters instead of regular eggs) to get y…
Read