By
savvyjulie
Jul 29, 2011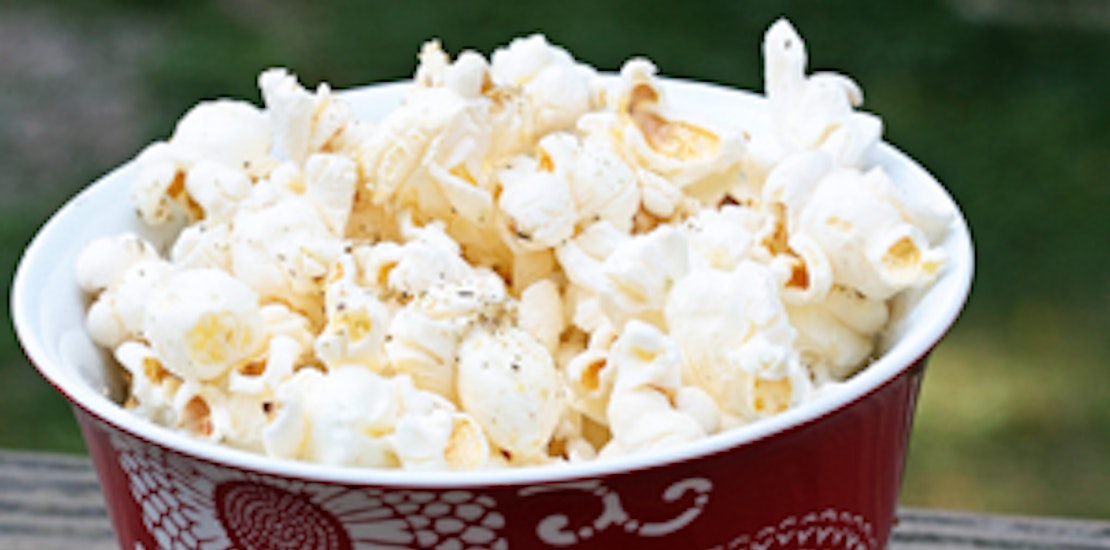 Whether you're settling down in front of a movie or simply sharing a snack with friends, serving popcorn is always a good choice. Not only is it a delicious crowd-pleaser, but it is also healthy. At least it is if you don't smother it in butter to counteract the high-fiber, low-fat benefits.
Instead of adding lots of butter and salt, I like to add some flavor with ground herbs and spices, with just a touch of butter or oil to help the spices stick. One of my current favorites? This garlic herb popcorn seasoning.
Hint: Scale up the recipe to make a full jar and pair with some popcorn kernels for a fun host(ess) gift!
Garlic Herb Popcorn Seasoning
2 teaspoons garlic powder
1 ½ teaspoon dried oregano
1 teaspoon dried rosemary
¼ teaspoon dried dill seed
½ teaspoon salt
Using a spice grinder (or a coffee grinder in a pinch), crush the oregano, rosemary and dill into a powder. Combine all ingredients in a small jar and cover until ready to sprinkle over lightly-buttered popcorn.