By
christinlilly
Feb 10, 2012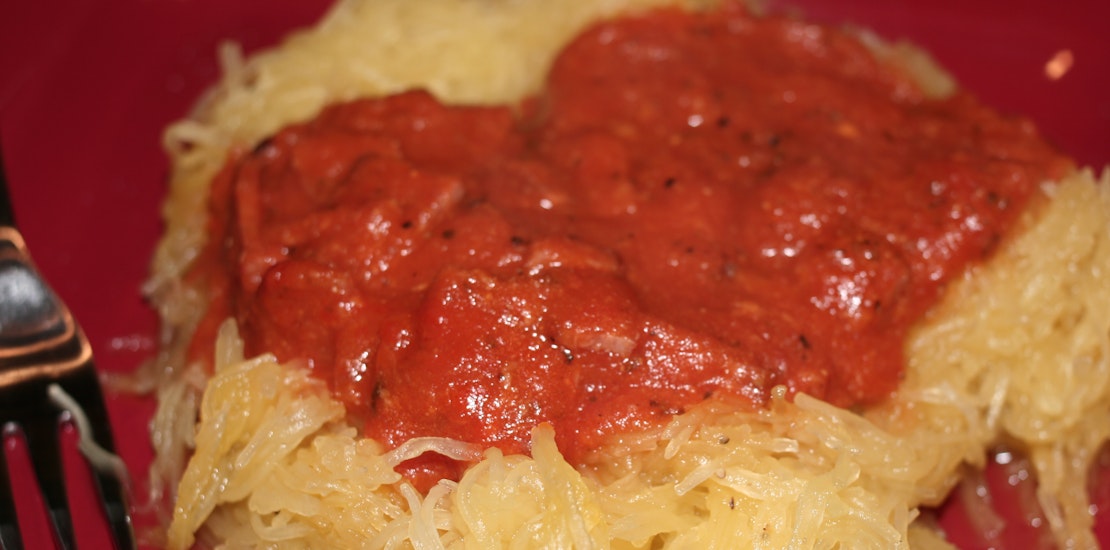 This pasta dish is a simple and healthy meal that can be enjoyed by the whole family. It doesn't take long to make and the best part is you can get creative and add any ingredient you want to the dish. Want to make it really healthy? Add some assorted vegies to the sauce or, if you're a meat lover, throw in some meatballs or even some grilled chicken. The possibilites are endless!
INGREDIENTS:

* 1/2 package of Trader Joes Turkey bacon, or any turkey bacon-DICED
* Wolfgang Puck Four Cheese Pasta Sauce
* Parmesan cheese
* Large spaghetti squash cooked and scrapped out
DIRECTIONS:
Cook bacon, just until "cooked", do not brown or crisp it.

Add in entire jar of sauce (and if you want either baby food carrots or squash for extra veggie packed action)

Let the bacon and sauce simmer for 10 mins

Add in parmesan (I used around a generous 1/4 a cup)

Pour sauce over spaghetti squash strands
See this recipe with more photos at...
www.healthylantern.blogspot.com/2011/12/spaghetti-squash.html