South Korea's Latest Food Craze: No One Has To Dine Alone

By
SheSpeaksTeam
Feb 11, 2014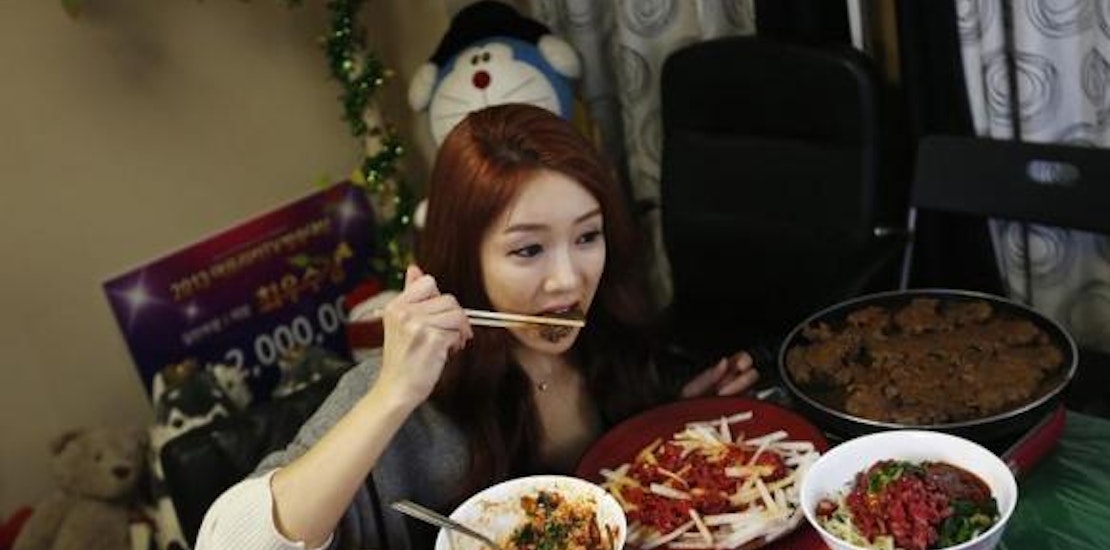 Cooking for one can be a lonely affair, but one South Korean woman has turned her meals for one into multi-coursed feasts for all the world to see. Park Seo-yeon is one of many South Koreans taking part in what's being called "gastronomic voyeurism". The 34 year old spends upwards of three hours preparing and eating meals in front of her webcam.
Reuters reports about the latest food trend in South Korea that has a lot of people relieved that they no longer have to eat alone. Seo-yeon, who calls herself "The Diva" online, eats and chats online with thousands of others while some occasionally send her "balloons" (worth about 9 cents each). Seo-yeon's eating show earns her an average income of about $9,400 a month and she was even able to quit her job at a consulting firm. And about 3,500 South Koreans are currently running shows similar to Seo-yeons.
So who are all these people willing to spend time and money to watch someone eat a delicious meal? The answer may be that people simply don't like eating alone. One person households in South Korea are on the rise, expected to go from the current 25.3% to 32.7% on 2030.
Seo-yeon explains the draw and how loneliness is often a key factor. She says, "People enjoy the vicarious pleasure when they can't eat this much or find that food at night or are on a diet. Loneliness is another crucial factor. The show is addictive as you can communicate with thousands of people at home."
Aside from keeping other diners company, Seo-yeon has been made aware of some of the other benefits viewers have received. She explains, "It feels great when people said 'I recovered from anorexia thanks to you' or 'Thank you for a fun and delicious time' I am the woman who lives a life to eat."
What do you think of South Korea's latest "gastronomic voyeurism" trend?
Do you think something like this could be beneficial for those who don't like to dine alone?