South Carolina Teen Sues DMV For Making Him Remove Makeup

By
SheSpeaksTeam
Sep 12, 2014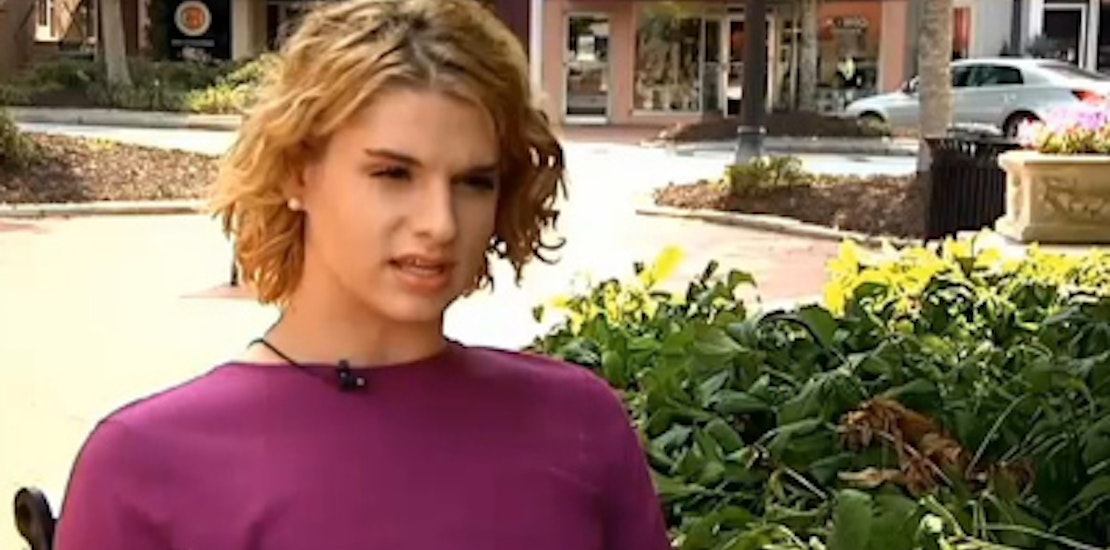 Applying a fresh coat of lipstick before smiling for your driver's license photo is commonplace for many women. But when a South Carolina teen went into the DMV for his license photo he was ordered to remove his mascara and eye shadow before stepping in front of the camera. The 16-year-old Chase Culpepper, who identifies as a gender-nonconformist, is now filing a lawsuit against the state citing that current laws regarding driver's license photos are discriminatory and allow for sex stereotypes.
Reuters reports about Culpepper's incident at his local DMV and the subsequent lawsuit that is being filed. When the teen went in for his photo after passing his driver's test he was told they would allow him to wear his pearl earrings but that he must remove his eye shadow and mascara before they would snap the pic. After Culpepper complied he was told that he hadn't removed enough of the makeup and has since confessed that the whole incident was humiliating. During a news conference in South Carolina he said, "I left the DMV feeling humiliated. I want to be myself and have a driver's license photo that reflects that."
Culpepper's family stands behind him in his lawsuit with his mother saying, "I love my son just the way he is. The DMV should not have treated him this way." DMV officials have responded citing a 2009 rule that forbids taking the photo when the individual is, "purposely altering his or her appearance so that the photo would misrepresent his or her identity." Culpepper believes the rule is unfair and relies too much on the state's ability to determine when someone's identity has been altered to the point of misrepresentation. The teen says, "I want to make sure this doesn't happen to other people who are just trying to be themselves."
What do you think of this teen's incident at his local DMV?
Do you think DMV's should have the same rules for men as they do for women who wear makeup in their photos?