Snoozing Your Way to the Top

By
drodriguez
Jul 26, 2008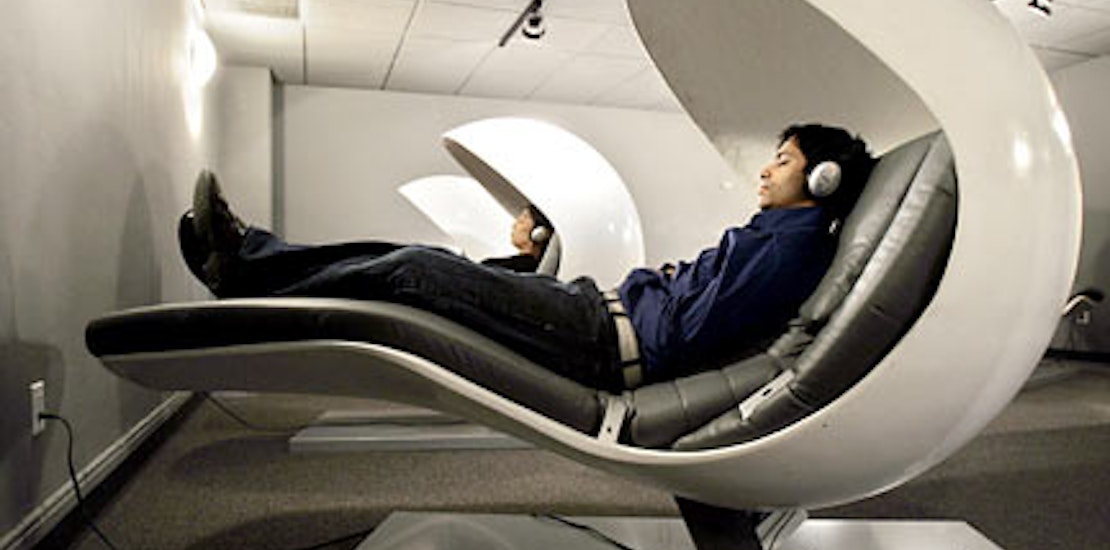 Next time you're feeling tired or sluggish in the middle of the day you may want to consider the benefits of a short nap. For many people, snoozing in the middle of a workday is a forbidden fruit, but employers may want to take a look at the studies that show how naps can increase creativity, alertness, and memory.

A lot of workplaces have already recognized what naps can do for their employees. Companies like Zappos.com and New York City-based Workman Publishing have incorporated designated sleep areas in the workplace.

Yarde Metals (a metal distribution company) takes the midday nap seriously. They have designed the "Z Lounge" which is a meditative retreat featuring a reclining chair which vibrates to music with scenes of a crackling fire displayed on a TV set. Marketing director Susan Yarde explains why the company feels the "Z Lounge" works, "If some people just need a nap for 15 minutes and they can finish out their day with a clear mind, there's benefit to the company to do that."

Naps may also be beneficial when it comes to our hearts and long-term health. A recent Newsweek article cites a six-year study conducted by the Harvard School of Public Health and the University of Athens Medical School. Researchers studied 23,500 healthy adults and found that taking naps at least 3 days a week reduced coronary mortality by 37 percent.

Sara Mednick, a professor of psychiatry and author of "Take a Nap! Change Your Life." recommends napping for no more than 20 minutes to boost alertness and performance. She explains that getting between 30 minutes to an hour of sleep can leave a person feeling groggy the rest of the day.

Do you think a midday nap could increase your performance at work?

If your work allowed it, how often do you think you would take advantage of a short snooze?