Smoky Roasted Almonds for Your Holiday Parties

By
savvyjulie
Nov 23, 2011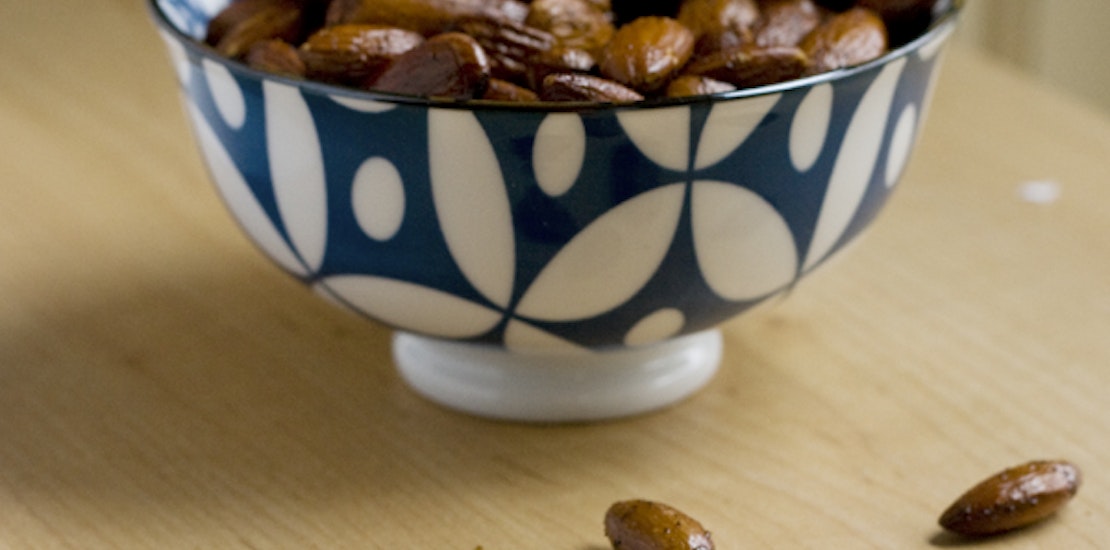 My Thanksgiving menu is slowly coming together. My aunt and uncle are taking care of the stuffing and pie. My cousin is in charge of bread and rolls. We have plenty of drinks, and my turkey will be ready to be picked up Wednesday at noon (it will be fresh, not frozen, so I don't need time to defrost). I have tons of ideas for sides...I just need to narrow them down.
All that's left is the appetizers, which I plan to serve around lunchtime to tide people over until our 4 pm feast. That part of the menu hasn't been decided, but I think these roasted almonds will definitely be making an appearance.
Smoky Roasted Almonds
These almonds make for a great appetizer or snack at holiday parties. And the spice possibilities are endless! For instance, you could replace the paprika with 1 tablespoon curry powder for a curried version.
Makes 2 cups
Prep Time: 5 minutes
Cook Time: 20 minutes
2 cups unsalted raw almonds
1 tablespoon extra virgin olive oil
2 teaspoons smoked paprika
3/4 teaspoon ground cumin
3/4 teaspoon salt
Preheat oven to 325F.
Toss the almonds and olive oil in a medium mixing bowl.
Whisk the paprika, cumin and salt in a small bowl. Add the spices to the almonds and stir until the almonds are coated.
Spread the almonds on a baking sheet and bake at 325F for 20-25 minutes or until lightly roasted, stirring halfway through.
Allow to cool completely before serving, or else they will be oily.
For a sweet and spicy version, check out my Mexican Hot Chocolate Roasted Pecans!