Should Parents Give Goody Bags and Apologies in Advance When Traveling With Babies?

By
SheSpeaksTeam
Dec 15, 2017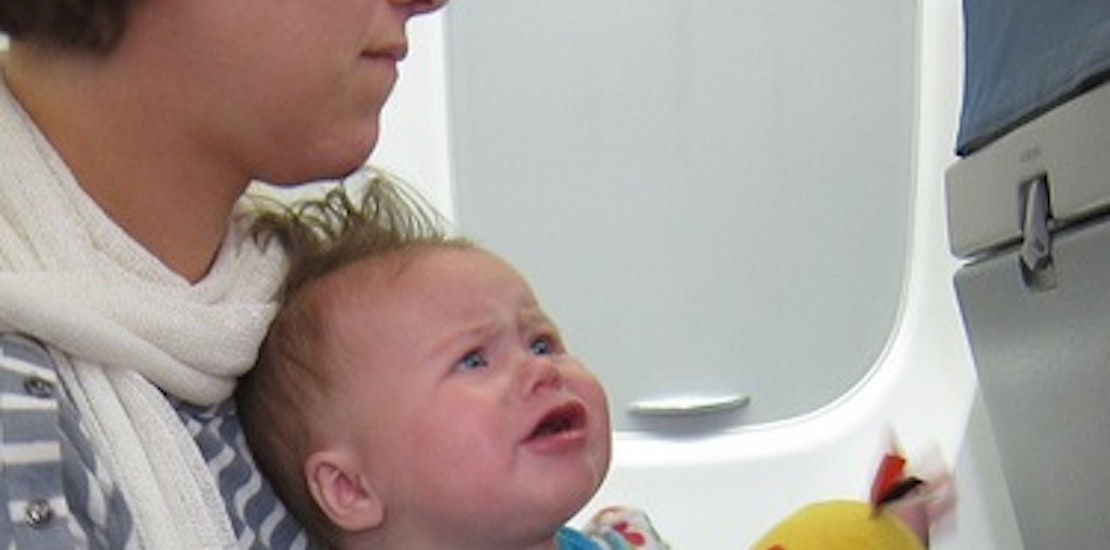 We've heard of parents handing out goody bags to fellow passengers while traveling with babies as a way to apologize for any disturbances. But George and Amal Clooney also got creative while traveling with their 6-month-old twins. There are recent reports from People that the couple passed out noise canceling headphones along with a note apologizing in advance in case the twins cried.
This generous act from a couple of understanding parents may seem like a nice idea, but some are of the opinion that giving out treats or headphones before a flight is unnecessary and sends the wrong message. Today's Parents senior editor and mom to two, Rebecca Dube, discussed a few years ago why parents shouldn't join in on the trend of handing out special treats to passengers aboard a flight simply because they have a baby.
Dube feels like she does everything she can to keep her little ones quiet aboard a flight, but if she fails, people should be understanding without having to get a bag of candy out of the deal. She feels the well-meaning parents who have followed this trend are not really doing travelers any favors. Dube explains, "No offense to these new parents, who are almost certainly lovely people. They did a nice thing and made people smile. But they're part of a dangerous trend: People apologizing, or being made to feel they should apologize, for having children."
She adds a bit of advice for new parents who may feel compelled to hand out goody bags aboard their next flight: "New parents, let this be my public service announcement to you. Throughout their lives, your children will cry, throw temper tantrums at inopportune times, be too loud, too smelly, too wiggly, too… childish for everyone around them. Hold your head high. Smile and be polite — but don't apologize."
What do you think of George and Amal handing out noise canceling headphones and apologizing in advance in case their twins cry?
Do you think more parents should be this considerate or should travelers without kids be more understanding to begin with?