Should MTV Be Held Responsible For Miley Cyrus' Performance?

By
SheSpeaksTeam
Aug 27, 2013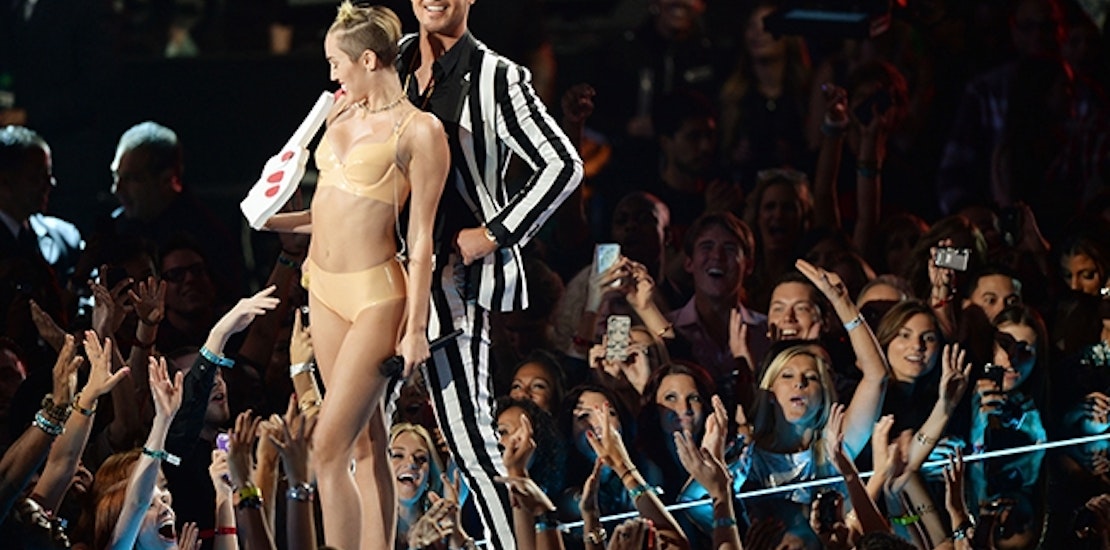 It's what everyone has been talking about all week: Miley Cyrus and her (what some would call) bizarre performance at the 2013 VMA's. The child-star turned sexy pop star has caused quite a tongue-waggling stir after performing a suggestive twerk-ridden dance with Robin Thicke. Though some are willing to laugh it off and make jokes, the Parents Television Council is taking Miley's moves very seriously.
The PTC issued a statement placing all the blame on MTV, calling for a Television Consumer Freedom Act that would allow parents to choose whether or not they wanted to have MTV included in their cable television package.
PTC Director of Public Policy, Dan Isett, explains how he believes MTV has given the VMA's a false rating this year. He says, "MTV has once again succeeded in marketing sexually charged messages to young children using former child stars and condom commercials -- while falsely rating this program as appropriate for kids as young as 14. This is unacceptable. He adds, "This much is absolutely clear: MTV marketed adults-only material to children while falsely manipulating the content rating to make parents think the content was safe for their children. MTV continues to sexually exploit young women by promoting acts that incorporate 'twerking' in a nude-colored bikini. How is this image of former child star Miley Cyrus appropriate for 14-year-olds?"
What did you think of Miley Cyrus' performance at the VMA's this year?
Do you think MTV misled viewers by marketing the VMA's as a family friendly program?