Should High Schools Give Teens Extra Time To Sleep In?

By
SheSpeaksTeam
Sep 20, 2013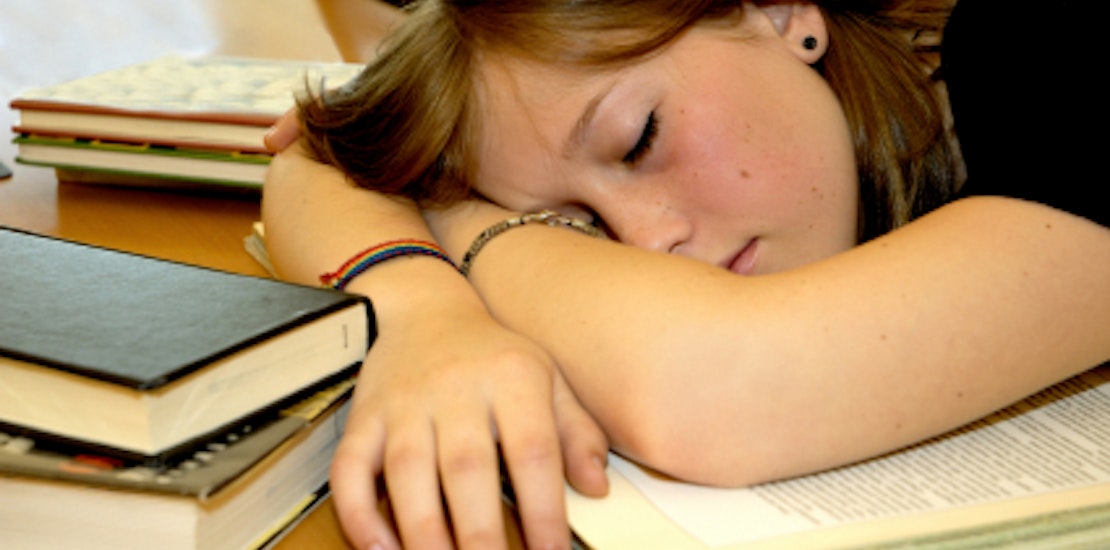 Most moms with a teenager at home know just how important their sleep is to them. Waking up early for high school can be a huge chore and as Education Secretary Arne Duncan recently pointed out, there may be some benefits to allowing teens to sleep in a little before starting their school day.
The Associated Press reports about the recent statements made by Duncan that urge local districts to consider a later start time for high schoolers. He stressed that he is not suggesting a particular time the first bell should ring, just that school officials consider the possibility of a later start for the sleep deprived teens. He also pointed to research regarding teenager's need for more sleep.
Kyla Wahlstrom, director at the University of Minnesota's Center for Applied Research and Education Improvement, has studied teenage sleeping habits and agrees that high schools should be more concerned with welcoming a well rested student body in the morning. She points out, "Teen brains have a different biology." We reported a while back about how the National Sleep Foundation recommends more than 9 hours of sleep each night for teens and their body clocks don't signal sleep until around 11pm.
Patte Barth, director for the Center for Public Education at the National School Boards Association, also feels high schools should have later start times to accommodate teenage sleeping patterns. She says, "If any issue cries for local decision making, this is one." She adds, "Teenagers are much more alert later in the day rather than earlier. Some districts have made these adjustments to the school day and they have found among their teenagers that attendance is better, kids aren't falling asleep."
What do you think of the Education Secretary's remarks that high schools should consider a later start time?
Do you think teens would benefit from a little extra sleep in the morning?