Shopping For A Different Kind Of Genes

By
drodriguez
May 18, 2008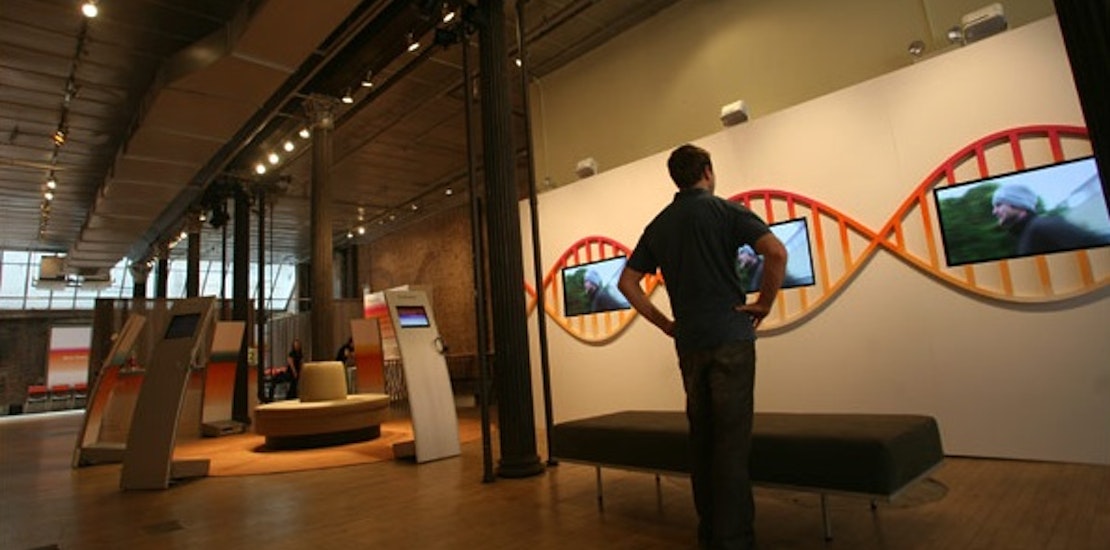 After a day of shopping in high end boutiques, browsing galleries, and eating at gourmet restaurants some U.S. residents can now pop in to a store to find out how likely it is that they will develop heart disease, breast cancer, or Alzheimer's Disease later in life. This may sound far fetched, but the Navigenics store now located in the shopping district SoHo in New York City is very real.

A recent article from the New York Times discusses Navigenics, a California based company that just started offering genetic testing to the public. The New York City storefront surprises many people in the area because it is just across the street from a lingerie boutique. The way the store is juxtaposed within the cityscape makes it feel like genetic testing is becoming a mainstream easily accessible commodity to residents who wander in off the street.

But maybe not as easily accessible as some would think. Navigenics charges a fee of $2,500 to analyze a person's DNA through a saliva sample in order to gauge the risk of 18 conditions which include heart attacks and breast cancer. After the initial test, the company charges $250 a year to provide updates regarding the latest research about all types of illnesses.

Even if a person has the money for a test, many are skeptical of the benefits of knowing their likelihood of contracting debilitating illnesses. New York resident Dr. Perry Starer does not believe Navigenics is offering a useful service to residents. "I would say live your life as if you might get any of these diseases," he said. "The choice you're going to make is healthy living."

Professor of genetics at Harvard Medical School, Raju Kucherlapati, is on the other end of the argument. He believes that knowledge of what may lay ahead could motivate patients and doctors to shift resources from treating illnesses to preventing them. Dr. Kuchlerlpati says, "This is just the beginning of a wave of information that is going to be made available to patients."

What do you think of the idea of a storefront offering genetics testing to the public?

If a store like Navigenics opened up in your neighborhood would you be tempted to get tested?