SheStars: What Our Members Are Saying

By
SheSpeaksTeam
Jan 14, 2015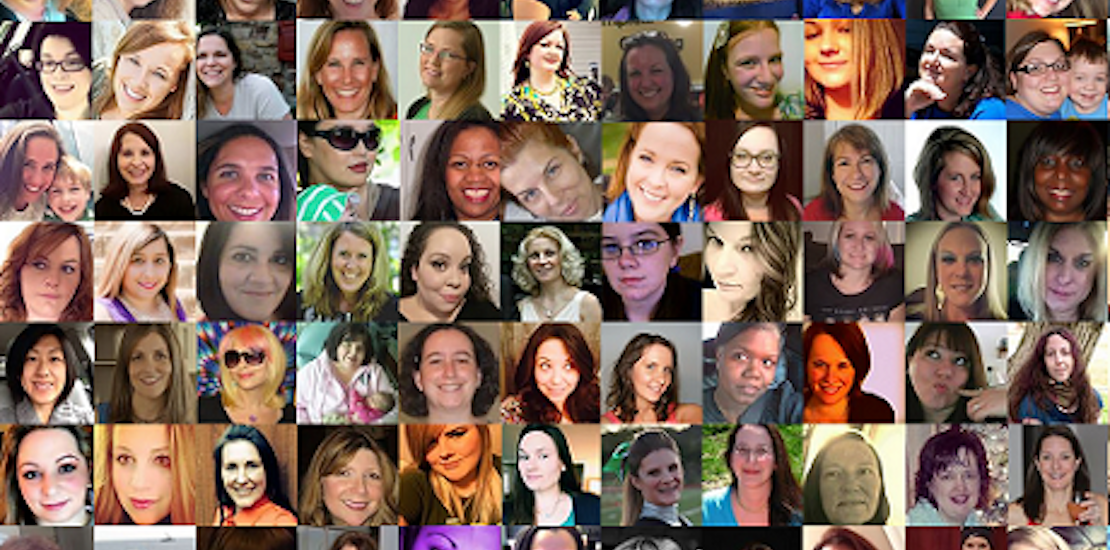 The members and bloggers of SheSpeaks have really been busy this month, rockin' the social landscape with posts and pics about brands we all love!
Here are a few faves we've got to share, because they're so good!
#GetKissedByCOVERGIRL
Forty-five SheSpeaks bloggers joined in our holiday campaign promoting COVERGIRL Coloricious Lipstick, now available at Walmart. It was a really fun campaign that resulted in some fabulous blog posts.
Over on her blog, Noelle from xonelle.com paired it with three dresses from Rent the Runway and said that with the lipstick, "from designers like Versace and Marchesa to BCBG and Badgley Mischka, you can look like a million bucks without actually spending it."
Da Vinci from YourLifeAfter25.com also paired the lipstick and said "as I've been planning more trips and outings for Your Life After 25 and The Pocket Sous Chef, I'm noticing it costs so much to constantly look fabulous… even on a budget, lol. With that said I was already looking into the idea of renting fabulous clothes for different occasions so this just felt like fate. I wanted to help you make a few choices with Rent The Runway and pair them with the different COVERGIRL hues. I chose the Tantalize Titiller because I was looking for a new fabulous plum shade."
Ange from HairsprayAndHighHeels.com called the lipstick a "deliciously rich color infused with moisturizing shea butter for color that's irresistibly craveable…. I've been rocking the shade 'Tantalize' and I just love love love it. Simple and stunning."
MyFashionJuice's blog post even featured an inspired look featuring COVERGIRL Colorlicious Lipstick and a dress from Rent the Runway - check it out.
#PowerTheHolidays with Duracell
Our Duracell campaign for the holidays was wildly successful across all social mediums; it concluded a blogger activation, two giveaways and a Twitter Party. 108 bloggers were active on Twitter, Facebook, Pinterest Instagram and on their blogs. They were charged about this campaign and created amplifiable content everywhere. They wrote about using batteries as stocking stuffers, giving extras with gifts and shared, shared, shared. In a post about Christmas survival, Ellen Christian reminded us over on ConfessionsOfAnOverWorkedmom.com that she has "never understood people who gave gifts that needed batteries without including them but you know it's going to happen. Prevent meltdowns and stock up today."
Here are a few examples of the engagement that occurred during the life of this viral campaign:
#FebrezeHoliday
Our recent Febreze campaign about a new home collection available at Walmart prompted a lot of holiday inspiration across the web. Dozens of bloggers posted on Pinterest using hashtag #FebrezeHoliday, and created beautiful visuals. Here are a few examples:
Mina Slater from Fabulous Awesomeness loved the cute filter trees and and linked to our Pinterest boards on Facebook:
Bloggers were inspired everywhere and their thoughts on their favorite flavors and more were conveyed in blog posts and during a fun, successful Twitter Party. Over at JennsRaq.com, Jenn created a recipe for Cocoa-Dusted Almonds, inspired by Febreze Home for the Holidays Scent Toasted Almond. Grandma's Briefs revealed her favorite scents in her post, calling Sugared Cranberry "absolutely divine and my fast favorite of the bunch." Brittany from A SparkofCreativity.com was mesmerized by the products' smell, adding that "Febreze products make it easy to smell up your home with the yummy goodness scents with the power of a simple plugin that will blend in with your decor. Now whether we're entertaining expected guests or entertaining unexpected guests, I know my home will always smell delicious."
Over on SheSpeaks TV, check out a new video on "How to Create a Great Product Review Video" created by the vibrant and savvy blogger Danielle Smith. We also recently hosted our first ever Video Product Review Challenge on the blog - check out our entries here.

Since 2007, SheSpeaks has provided members with ways to discover products. With each program, members give feedback, influence the products, and share exclusive details and special offers about the brands we work with. To get involved and be a part of our growing mission, head here.