SheSpeaks featured on ABC 6 Action News

By
drodriguez
Sep 14, 2008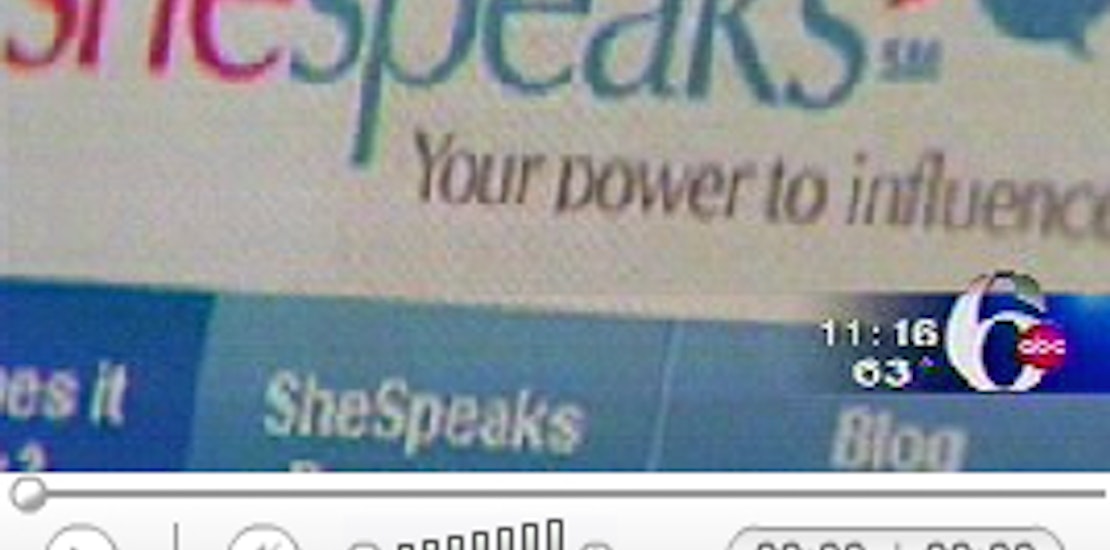 SheSpeaks was featured earlier this week on the regional ABC 6 Action News. We would like to welcome all those new members who joined SheSpeaks after viewing this report.

If you did not see this report when it aired now is your chance. You can click here or paste this link in your browser http://tinyurl.com/2od53j
If commercials appear immediately before the report, you can click to close the pop-up person and then just keep watching.

The report shows two of our members who have tested products and shared their experience and feedback. Thank you to those members, we think they did a great job!

Our CEO and Founder, Aliza also explains that the aim of SheSpeaks is to allow women to have a say in the products and services around them and to have power to influence how these products improve. SheSpeaks is committed to informing companies of our members feedback and to have companies tell us how our members have influenced their products.

We can confirm that there are no plans for "HeSpeaks" ....at the moment. Sorry guys.