Share Your Love of Music to Win

By
SheSpeaksTeam
Feb 14, 2012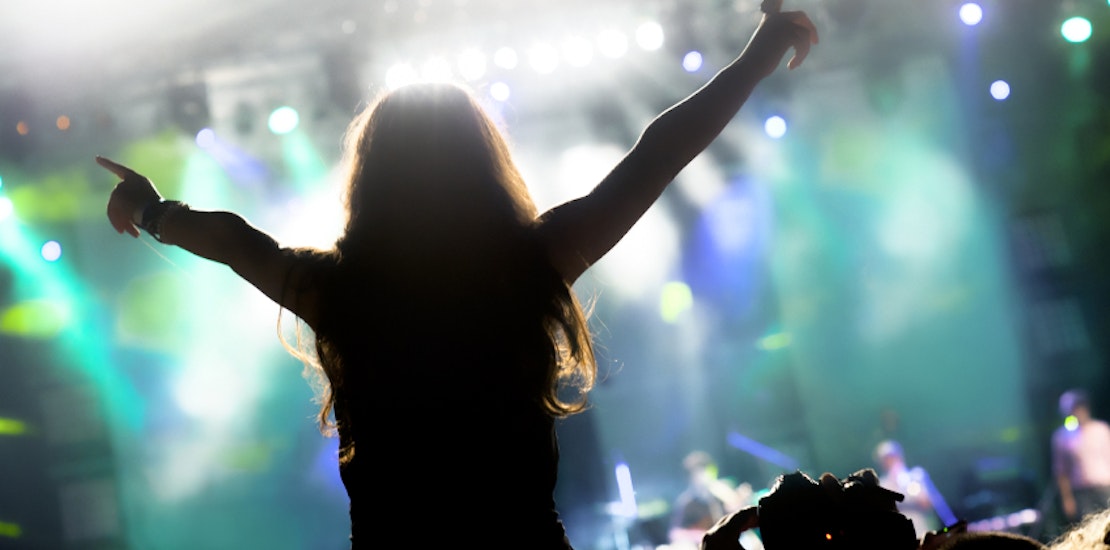 This past Sunday, the Recording Academy dished out their golden gramophones to some of the biggest names in the music biz at the 54th annual Grammy Awards. The Grammys are always a great celebration of music and Sunday was no exception. The Beach Boys had a reunion performance, Adele sang for the first time live on stage after undergoing vocal surgery, and Jennifer Hudson delivered a beautiful and heartfelt performance of "I Will Always Love You" by the late and great Whitney Houston. It was Adele who won the night though, sweeping the awards in the three biggest categories: Best Song, Record of the Year, and Album of the Year. You can find a complete list of all the winners here.
What artists are on your playlist? What albums do you love and which albums were a disappointment? To be entered to win one of our giveaway prizes this week, simply write a review for an album of any musician. Reviews must be submitted by 6pm EST on February 20th, 2012.
To keep the musical spirit alive for a little longer, we thought we'd take this opportunity to showcase some of our favorite up-and-coming artists and even some artists that we feel are the music biz's best kept secrets. After all, who doesn't love to discover great new music.
Up-and-Coming Artists:
The Band Perry: This country music trio of siblings hailing from Ridgeland, Mississippi was unheard of until their single "If I Die Young" from their self-titled album hit the airwaves. The song went to #1 on the US Country charts and peaked at #14 on the Billboard Hot 100. The band was nominated for Best New Artist at the Grammys.
Bon Iver: This American folk band from Wisconsin was founded in 2007 and hadn't received any recognition until this year. Their first single, "Skinny Love", wasn't even released in the US. It wasn't until their second album, Bon Iver, was released in 2011 that the band started getting some attention. Their song "Holocene" was nominated for Song of the Year and Record of the Year, and the band won for Best New Artist and Best Alternative Music Album.
The Civil Wars: This duo, comprised of Joy Williams and John Paul White, met at a songwriting workshop in Nashville in 2008. After recording a four-song EP album, they finally released their first full-length album, Barton Hollow, in 2011, which peaked at #12 on the Billboard 200. Their first single, "Barton Hollow", had a modicum of success, and their most recent song, "Safe and Sound", a duet with Taylor Swift, will be featured in the upcoming movie adaptation of The Hunger Games. They won the award for Best Country Duo/Group Performance at the Grammys and even performed live on stage.
Best-Kept-Secrets of the Music Biz:
With all of this music in the air, we here at SheSpeaks HQ thought we'd introduce a Spotify playlist jam-packed with love songs from these Grammy Award winning artists and up-and-comers. We'd like to invite you to subscribe to this Spotify playlist. If you don't have a Spotify account but would like to join in on the fun, the app is simple and free to download.
Now we'd like to hear from you! To be entered to win one of our giveaway prizes this week, simply write a review for an album of any musician. Reviews must be submitted by 6pm EST on February 20th, 2012. Good Luck!
Prizes*:
| | |
| --- | --- |
| Adele Live At The Royal Albert Hall (DVD/CD) | The Civil Wars: Barton Hollow: |
| Bon Iver: Bon Iver: | Missy Higgins: On a Clear Night: |
*The contest starts February 14, 2012 and ends February 20, 2012, at 6:00 p.m. Must be a US resident. No purchase necessary.
GOOD LUCK!