Make Valentine's Day One to Remember: Plus Win HERSHEY® Kisses & $50 Visa Card

by
SheSpeaksTeam
is this the date @ED : BlogVO [categoryId=70166, blogId=145502, blogTitle=Make Valentine's Day One to Remember: Plus Win HERSHEY® Kisses & $50 Visa Card, publishingDate=February 07, 2019 12:00 AM, maxResponses=null, noOfComments=null, fileId=32201, blogClosingDate=null, blogCommentClosed=null, blogCategoryId=70166, queryId=0, blogCategoryIdIndex=0, sharedCategoriesList=null, blogStatusId=34, commentsClosedFlag=false, categoryIdForLog=0, blogModuleCategoryId=0, blogFileVo=null, latestCommentsList=null, verticalCatSeoURL=null, currentDate=12/07/2023, blogLink=null, authorName=SheSpeaksTeam, authorLognId=SheSpeaksTeam, authorAcctId=67580, vosTypeid=3, searchTestId=0, searchStatusId=0, searchAuthorType=0, authorBlogNumber=0, surveyData1=null, surveyData1Desc=null, surveyData2=null, surveyData2Desc=null, pullQuoteMemberId=null, filePath=null, fileName=null, vosType=0, subhead=null, offerSubhead=null, description=null, creationTime=null, authorFname=SheSpeaks, verticalCategoryId=null, sectionId=0, imageFileVO=FilesVO [fileId=32201, filePath=null, fileName=null, fileLength=0, fileWidth=0, createdBy=0, createByUser=null, creationTime=null, lastModifiedBy=0, lastModifiedByUser=null, lastModifiedTime=null, mimeType=null, fileRef=null, fileSize=0, extension=null, title=null, body=null, completeFilePath=/pages/img/redesign/blogs/Valentine's Day blog post_01312019134341.jpg, height=350, width=350, maxHeight=480, maxWidth=360, displayWidth=350, displayHeight=350, fileStatusId=0, searchKeyword=null, searchFlag=false, queryId=0, isExists=true], seoURL=Share-Valentines-Day-Love-Win-HERSHEY-Kisses-50-Visa, seoTitle=null, pullQuotesList=null, pullQuote=null, pullQuoteId=0, searchFlag=false, authorByLine=null, authorDesc=null, authorLink=null, authorFileVO=FilesVO [fileId=42371, filePath=null, fileName=null, fileLength=0, fileWidth=0, createdBy=0, createByUser=null, creationTime=null, lastModifiedBy=0, lastModifiedByUser=null, lastModifiedTime=null, mimeType=null, fileRef=null, fileSize=0, extension=null, title=null, body=null, completeFilePath=/pages/img/membersnaps/SheSpeaks_Logo_Symbol_Only_10182021080530.jpg, height=1777, width=1777, maxHeight=50, maxWidth=50, displayWidth=50, displayHeight=50, fileStatusId=0, searchKeyword=null, searchFlag=false, queryId=0, isExists=true], authorFileId=42371, authorType=0, storyImgFileVO=null, storyImgFileId=0, videoHtml=, authorImageFileId=0, authorImageFileVO=null, previousCategoryId=null, previousBlogStatusId=0, fromBlogDetails=0, blogCategoryName=Relationships, blogCategoryUrl=null, blogCategoryDesc=null, defaultImage=false, tags=null, optionIds=null, tagOptionId=null, tagId=null, tag=null, tagID=0, tagDetails=null, tagIds=null, testId=0, extBlogURL=null, extBlogStatus=0, bloggerSince=null, extBlogLimit=0, authorTestsList=[], blogURL=, blogName=, bloggerProfileId=0, sliderBlog=false, eventonHome=false, vosonHome=false, partyAndGiveawayDate=02/24/2019, imageCredit=null, pullQuoteMemId=null, offerSubHead=null, subHead=null, displayOrder=0,includeInGoogleSearch=false]
Feb 07, 2019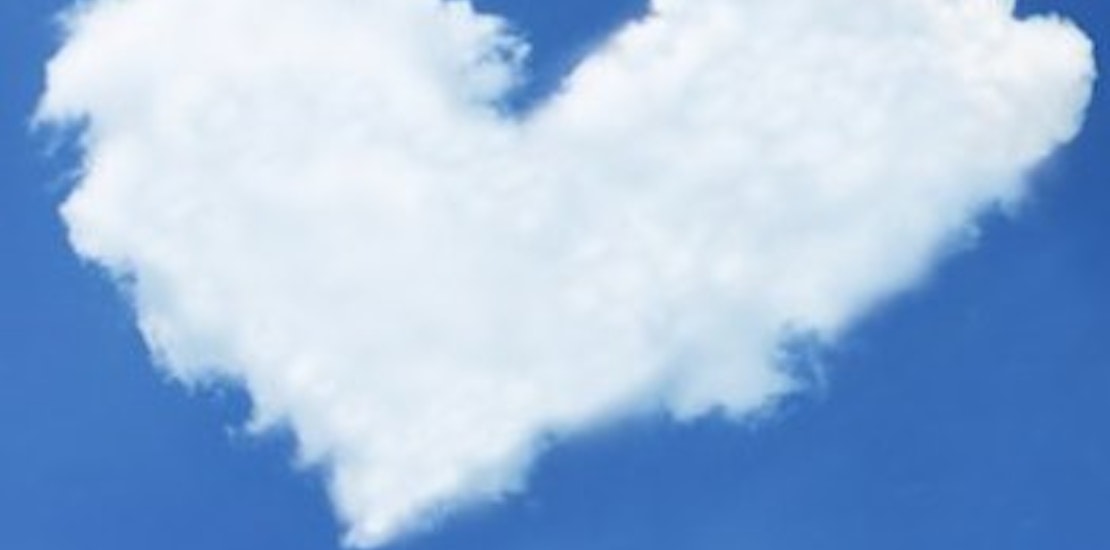 Valentine's Day is not just about romance with your partner. In fact, it's one of our favorite holidays because you can show your love in different ways - to everyone you know!
Check out these simple tips to make sure this Valentine's Day is one you'll remember. Plus, enter our #SheSpeaksValentine Giveaway to win 4 bags of HERSHEY® Lava Cake Kisses and a $50 Visa gift card to splurge on a loved one!
Personalized Photos
Everyone loves looking through old photos. So this year, instead of buying generic Valentine cards, print photos of you and your loved ones from the past. Then write a simple message on the back. It's a great way to share a memory and show how much you treasure your time together. Using an online photo service like Snapfish or Shutterfly makes it both easy and inexpensive.
Breakfast for dinner
Making or buying your favorite dinner is a nice idea. But serving a breakfast buffet is even better. Make waffles or pancakes (in the shape of hearts, if you are want) and put out a variety of toppings, such as whipped cream, nutella, HERSHEY® kisses, and fruit. You can even re-serve those toppings for dessert to decorate cookies or cupcakes, or make ice cream sundaes.
Favorite songs or movies
Instead of an expensive night out, invite your friends - or just your special someone - to come over. Dance to your favorite love songs or watch your favorite romance movies. We love the classics, like 'When Harry Met Sally' and 'The Wedding Singer.' Or if kids are at your party, then 'The Princess Bride' and 'Shrek' will hit the spot.
Decorate with little touches
You don't have to make the whole house red, but a few centerpieces can brighten up a room. Check out this video for easy ways to dress up your table. We love using HERSHEY® kisses to decorate a cake or fill a vase - it's both beautiful and delicious.
How will you share your Valentine's Day love? Tell us for the chance to win four bags of HERSHEY® Lava Cake Kisses and a $50 Visa gift card!
*One lucky contestant will be chosen at random to receive four bags of HERSHEY® Lava Cake Kisses and a $50 Visa gift card. Giveaway is open through February 24th, 2018 to U.S. residents at least 18 years of age. Entrants must be a member of SheSpeaks. If you are not a member, click here to join. Winner will be notified by email.
Update: Thanks to all who entered. Congrats to our winner, SheSpeaks member lilducks5!