Seth Meyers Shares Incredible Story of How His Wife Gave Birth in His Apartment's Lobby

By
SheSpeaksTeam
Apr 12, 2018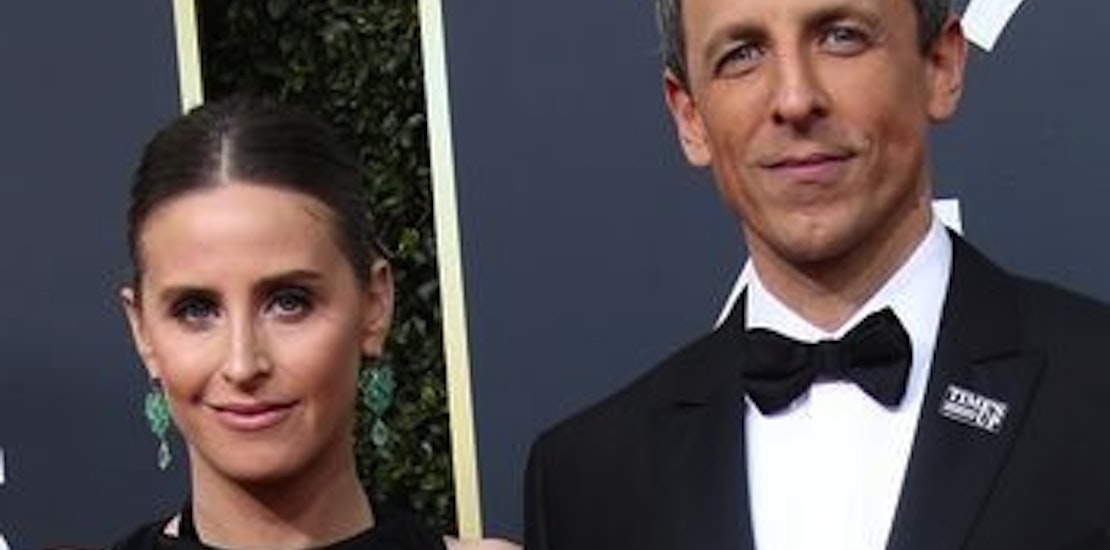 If you thought comedian and late show host Seth Meyers' story involving his wife almost giving birth to their first son in an Uber was a crazy story, wait until you hear the way he describes how his second son Axel's birth went down. The SNL alum shared the story during a lengthy and action-packed monologue on his show.
Meyers explained that when his first son Ashe was born, they had made it to the hospital with only twenty minutes to spare. It may not be the norm, but Meyers' wife Alexi seems to have a tendency for labors that progress quickly and without much time to prepare. Meyers explained that with this pregnancy, everything seemed to be going more calmly. On this particular day, her contractions were a full twenty minutes apart so they assumed there was still time to hang out at home before heading to the hospital.
While feeding his son Ashe lunch, Meyers explains how his mother-in-law comes rushing down the stairs of his apartment shouting they had to get to the hospital now. On their way down to a waiting Uber, Meyers' wife turns and alerts him that she can't get in the car and the baby is coming NOW. He says, "We basically get to the steps of our building, we're in the lobby and we're walking down the steps and my wife just says, 'I can't get in the car, I'm going to have the baby right now, the baby is coming'." He adds, "The only way I can describe how my wife looked was she looked like someone who was hiding a baby in a pair of sweatpants. It was like somebody was trying to like sneak a baby on a plane."
And while contemplating whether to have the baby in the lobby or attempt to get back to their apartment via the elevator, Meyers' wife just laid down in the lobby and within a matter of minutes was holding her new son to her chest. Meyers says, "I called 911 and over the course of a minute conversation I basically said, 'We're about to have a baby, we're having a baby, we had a baby." And soon, many members of the fire department and EMS were there to welcome baby Axel too and get mother and baby safely to the hospital where they are both doing well.
The late night host teared up toward the end of his monologue thanking his warrior wife saying, "I just want to thank my beautiful wife Alexi, who is twice now an incredible rock star with these incredible deliveries and stories."
What do you think of the Meyers family's amazing birth story?
Please share your personal stories below!