Selena Gomez Makes Mall Tour Rounds Promoting Her New Movie Monte Carlo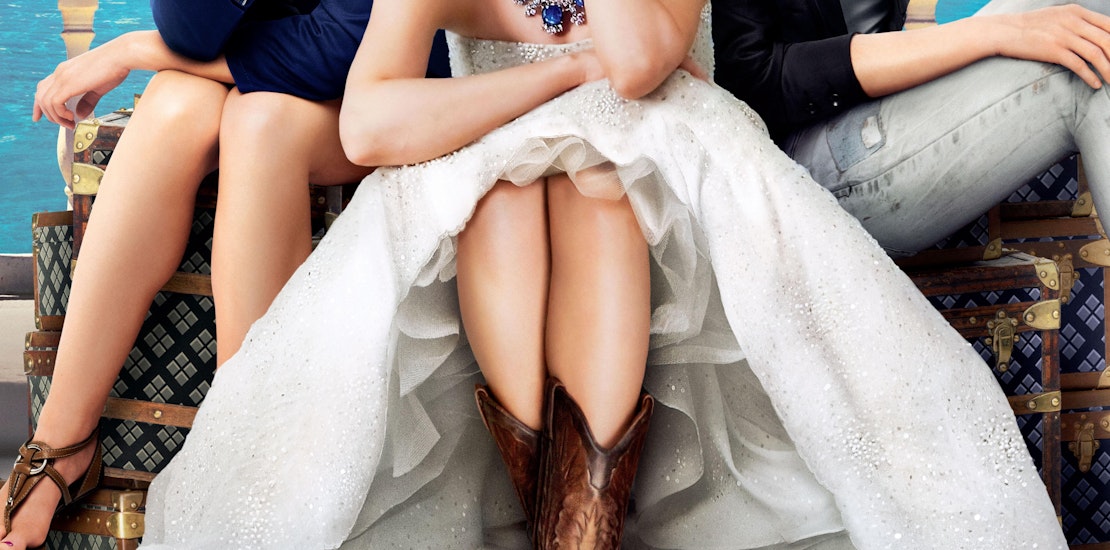 Monday, June 20th, Selena Gomez came to King of Prussia Mall outside Philadelphia, Pennsylvania to promote her new movie, Monte Carlo which will be airing July 1, 2011. Prior her public appearance, my girls and I were invited to a private screening and exclusive interview in the company of several other media professionals.
To begin our interview, Selena waltzes into the meeting room barefooted carrying extremely sharp high heels over her shoulder as she declared, "I am sorry I was late. I HAD to take these off." And that was the last pretense of being the superstar we saw from this young lady who was courteous, polite and fun to interview from where I sat to her right at the table of reporters. Keep reading to see what she had to say about Justin Bieber, her alleged beau.
In Selena Gomez's new movie, Monte Carlo, she plays a young Texan named Grace who saves her money all through high school for her dream trip to Paris. Once she arrives, she finds that she is the mirror image of an heiress named Cordelia (also played by Selena) who doesn't want to take her own trip to Monte Carlo for a benefit auction. Selena (as Grace) along with her friend and new step-sister hop on the private jet and they are off on an adventure. Monte Carlo adds a fresh twist on classic themes of sisterhood, the triumph of honesty and vast differences between the wealthy and the working class.
When asked about the movie, Selena told us that most of the movie was made in Budapest, Hungary where she loved walking around where no one knew her name. (I hear TMZ caught her at the Philadelphia airport on her way to us.) But, Selena has never been afraid of the spotlight. She realized that she loved entertaining at 7 and told us that her mother made sure that she truly wanted this experience when they traveled to auditions. Her mother helps manage her career and her step-father deals with her charities and other issues. She also has a new clothing line called "Dream Out Loud" and she'll back in Philadelphia later this summer on her new singing tour. The girl is on the move and in an undefiant confidence, she says she won't take no for an answer.
"My biological father doesn't want to know about all of this. All he wants to know is that I am happy," shares Selena in a quiet moment.
Without bringing up the much reported and photographed dating relationship with Justin Bieber, I asked if she knew they were both in the top 10 on Twitter (which was true that morning) and was it a friendly competition. Selena laughed it off and said, "I didn't know I was in the top 10 but I am sure Justin is higher so there's no competition there."
When asked by another reporter about social media, she said that Twitter and Facebook can become so negative so quickly. In dealing with the negativity, she says that she ignores it and tries to "kill" people with kindness. At the same time, it shocks her what some adults will write (emphasis on "adults.")
When asked about her claim to fame, Disney show Wizards of Waverly Place, she said that it just ended and that she couldn't talk about it or she would cry. We did not ask her about her recent hospitalization last week reportedly related to exhaustion from this promo tour.
Later we saw her again at the mall where thousands stood waiting for her appearance where she showed up exactly when advertised, just like her timeliness to our interview. She wowed the crowds with her charm and obvious love for the crowd. She treated us all to a few stanzas of her song "Who Said." And, yes, she was wearing her strappy sharp high heels along with a blousy white shirt and gold crocheted sweater. Her words, "I think my feet are bleeding by now." Ahhhhh, the price of fame.
See her video from the mall interview HERE.