Scientists Chuck Plastic For Edible Milk-Made Food Wrappers

By
SheSpeaksTeam
Aug 25, 2016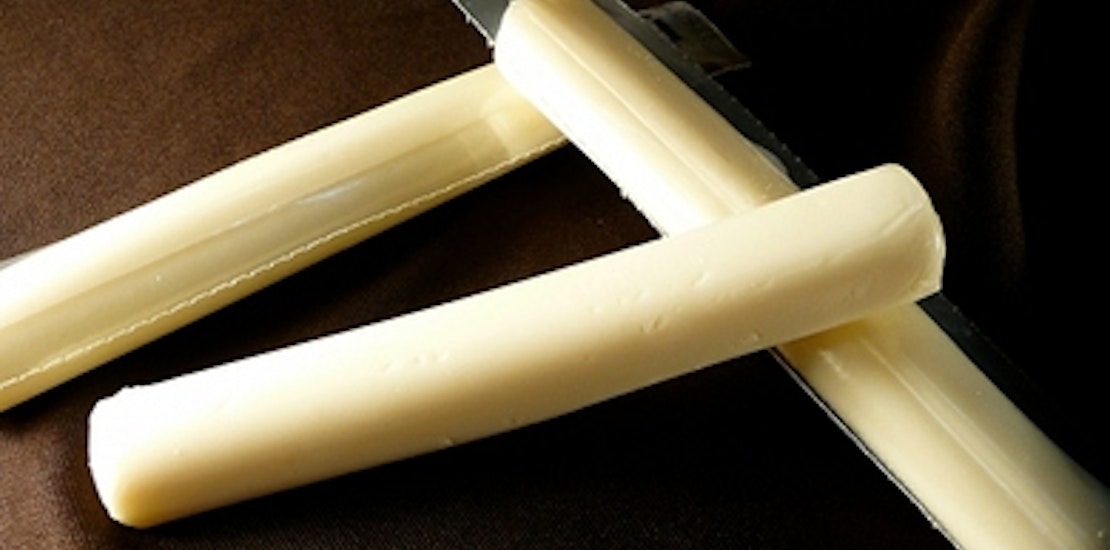 For those that are concerned about all the waste plastic packaging makes, there may be hope in something more environmentally friendly and edible. Scientists are currently working on a new food wrapper that is made from milk protein and is entirely edible.
Seeker reports about the efforts of scientists to clear a little extra space on landfills with their new plastic film food wrappers that are made from a milk protein called casein. The endeavor to create edible food wrappers is being led by USDA researcher Peggy Tomasula and is getting closer to the finished product you will see on store shelves every day.
In earlier stages, scientists realized their edible food wrappers were difficult to handle and dissolved quickly in water. But after adding citrus pectin they were able to create something that's much more resistant to water and humidity. The USDA also explains that casein wrappers are much more effective at keeping oxygen out of food products than plastic.
The new edible casein material has more uses that just a food wrapper. Scientists are using it to spray on foods like cereal in lieu of sugar additives that keep it crunchy in milk. They are also exploring edible casein wrapper for instant coffee and soup - the wrapper simply dissolves in hot water and eliminates the extra waste of disposable wrappers.
Co-leader of the study on edible food wrappers Laetitia Bonnaillie explains how the casein wrappers can be a major game changer for reducing plastic waste. She says, "The coatings applications for this product are endless. For instance, individually wrapped cheese sticks use a large proportion of plastic -- we would like to fix that."
What do you think about edible food wrappers?
Would you be more likely to purchase a food product if it contained less plastic waste in the wrapping?