School to Blame for Students Suffering Severe Sunburns?

By
drodriguez
Aug 02, 2012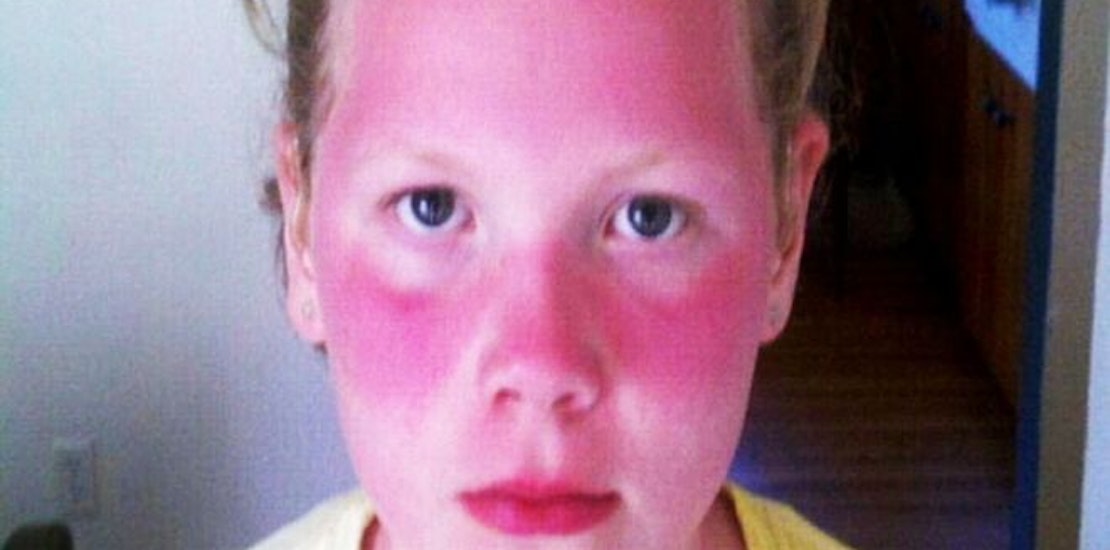 An event that most kids look forward to all year turned into something of a nightmare for a couple of kids living in Tacoma, Washington. FoxNews reports about sisters Violet and Zoe Michener's experience at their school's end of the year "Field Day" when they were not allowed to apply sunscreen during the event.
Because Washington and many other states have a ban against the use of sunscreen on students without a signed doctor's note the Michener sisters suffered severe burns during their 5 hour long Field Day. The school district's policy banning sunscreen is said to be due to the possibility of children having an allergic reaction to ingredients used in sun block.
Mom, Jesse Michener, to the two young girls who received second degree sunburns at school explains that she did not send them to school with sunscreen because it was raining when she dropped them off in the morning and didn't realize it would be sunny later.
When Violet and Zoe returned home they both had noticeable sunburns and blisters all over their bodies and were taken to a local hospital by their mother. Michener feels her fair-skinned daughters should have been allowed to apply sunscreen especially since Zoe age 9 has a form of albinism. Michener is now lobbying the school district to change their policy regarding sunscreen.
What do you think of the school's policy that requires a doctor's note in order for students to apply sunscreen?
Do you think these young students should have been allowed to use sunscreen during their Field Day event or should their mother have thought ahead and sent in a doctor's note?