By
drodriguez
Sep 23, 2010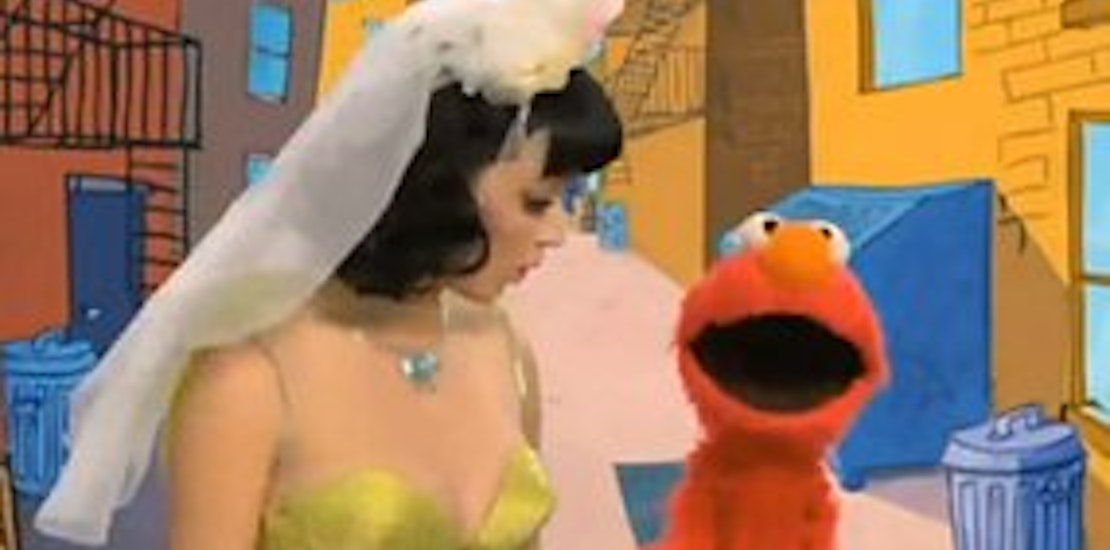 Many of us know pop sensation Katy Perry as a sex symbol who sings songs with risque lyrics and often dresses provocatively. But kids may be getting to know her as something else entirely, just another one of Elmo's friends on Sesame Street.

Katy Perry recently shot a segment with Elmo on Sesame Street singing the PG version of the song "Hot N Cold". The music video segment was originally supposed to air on television but has so far only made it to Youtube after the video started receiving comments from parents about the way Perry was dressed, revealing too much cleavage.

Katy Perry was obviously surprised when she took to her Twitter account after hearing news that Sesame Street was cutting her segment from the show. She writes, "Wow, looks like my play date with Elmo has been cut short." While many parents showed their disdain for the singer's attire, others thought it was no big deal and couldn't understand why it was being taken out of the show.

In the music video she is playing dress up with Elmo and is wearing a Tinker Bell dress that is cut in a heart shape at the top revealing some cleavage. Sesame Street has responded to the negative feedback by withdrawing the segment from the television lineup and releasing a statement. A rep for Sesame Street says, "Sesame Street has always been written on two-levels, for the child and adult. We use parodies and celebrity segments to interest adults in the show because we know that a child learns best when co-viewing with a parent or care-giver. We also value our viewer's opinions and particularly those of parents."

What do you think of the way Katy Perry was dressed during her Sesame Street segment?

Do you think her attire is inappropriate for a kid's show?